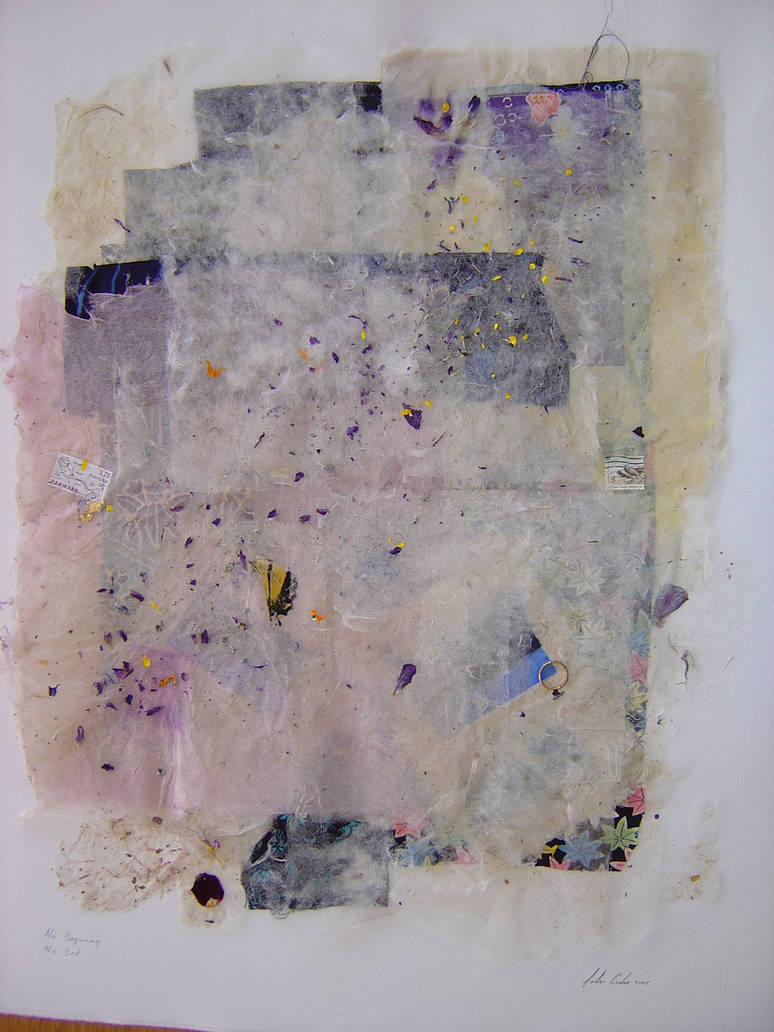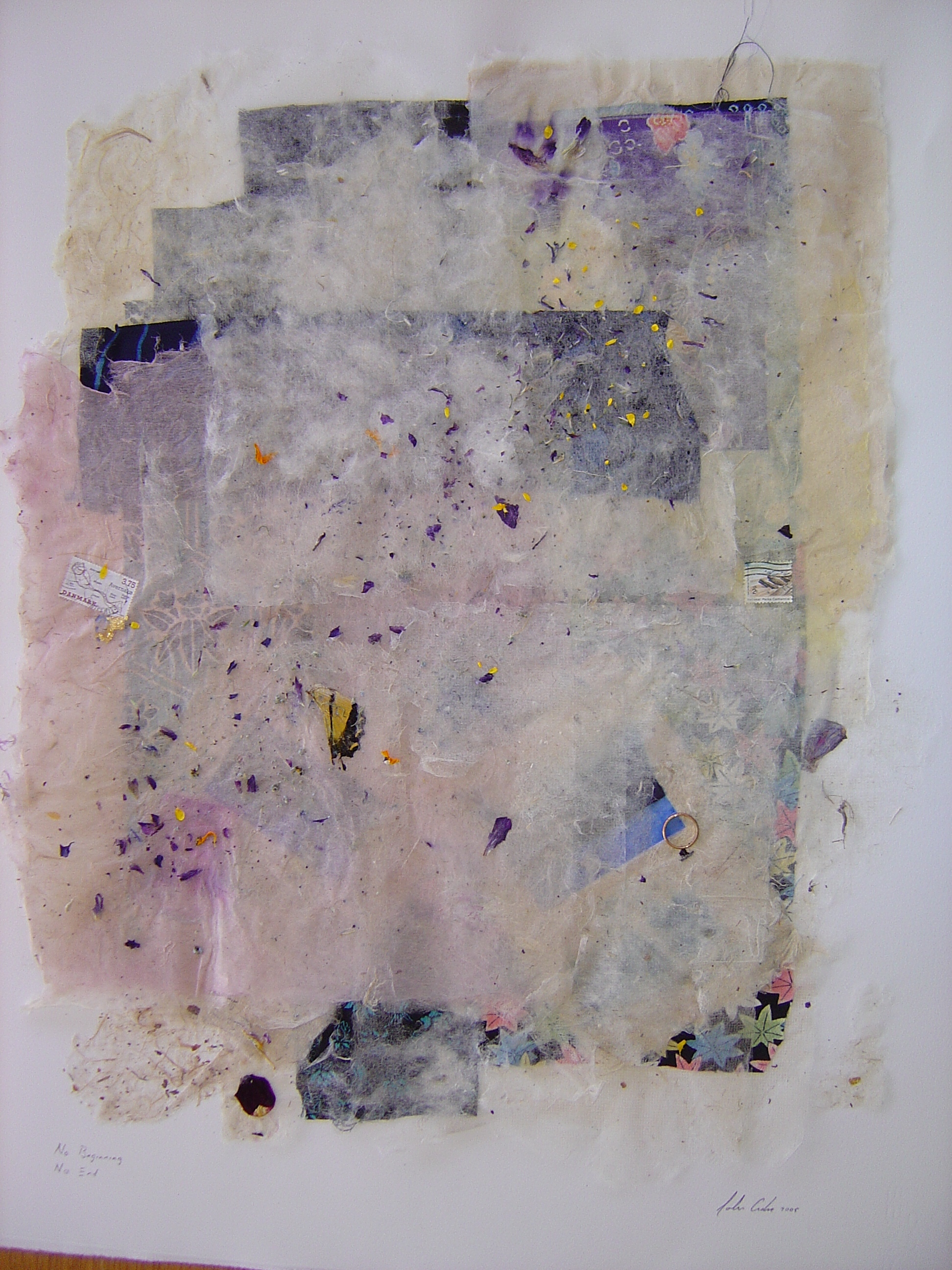 Watch
A wedding gift for two friends. This was the motivation for my wanting to learn papermaking. As such, it was the most ambitious piece made that year.

Date: July 2005
Dimensions: 20"w x 24"h
Composition: layers of tinted kozo, printed kozo, japanese silk, offset photographic images, found objects, flower petals, butterfly wing, metal.

in private collection.