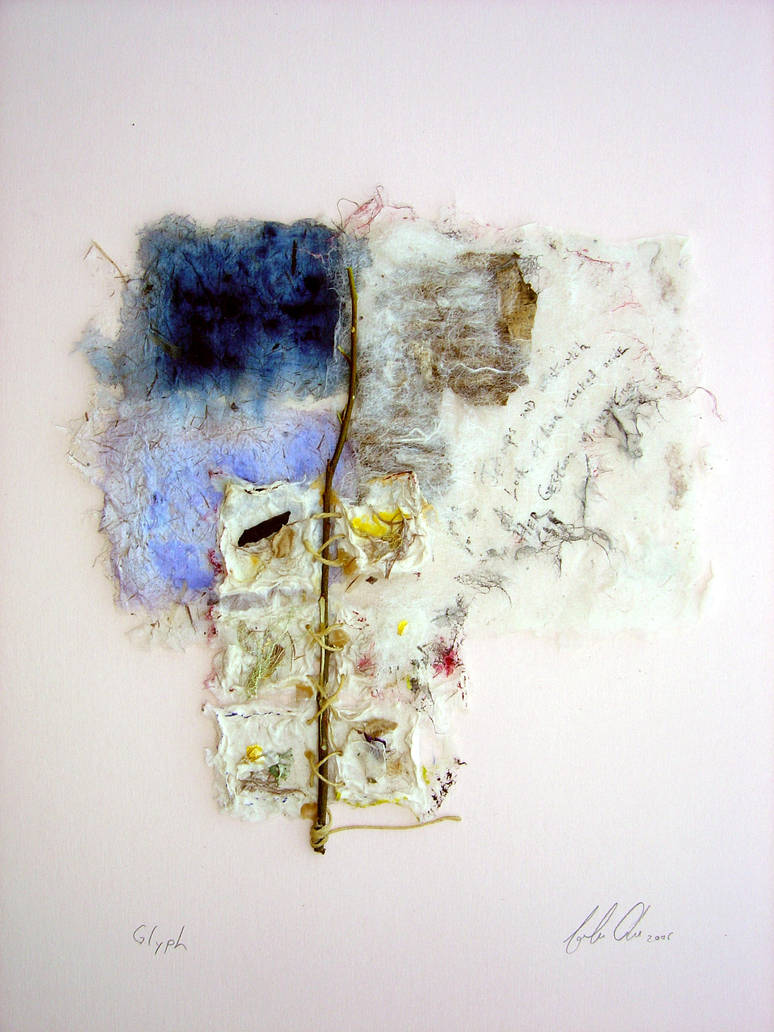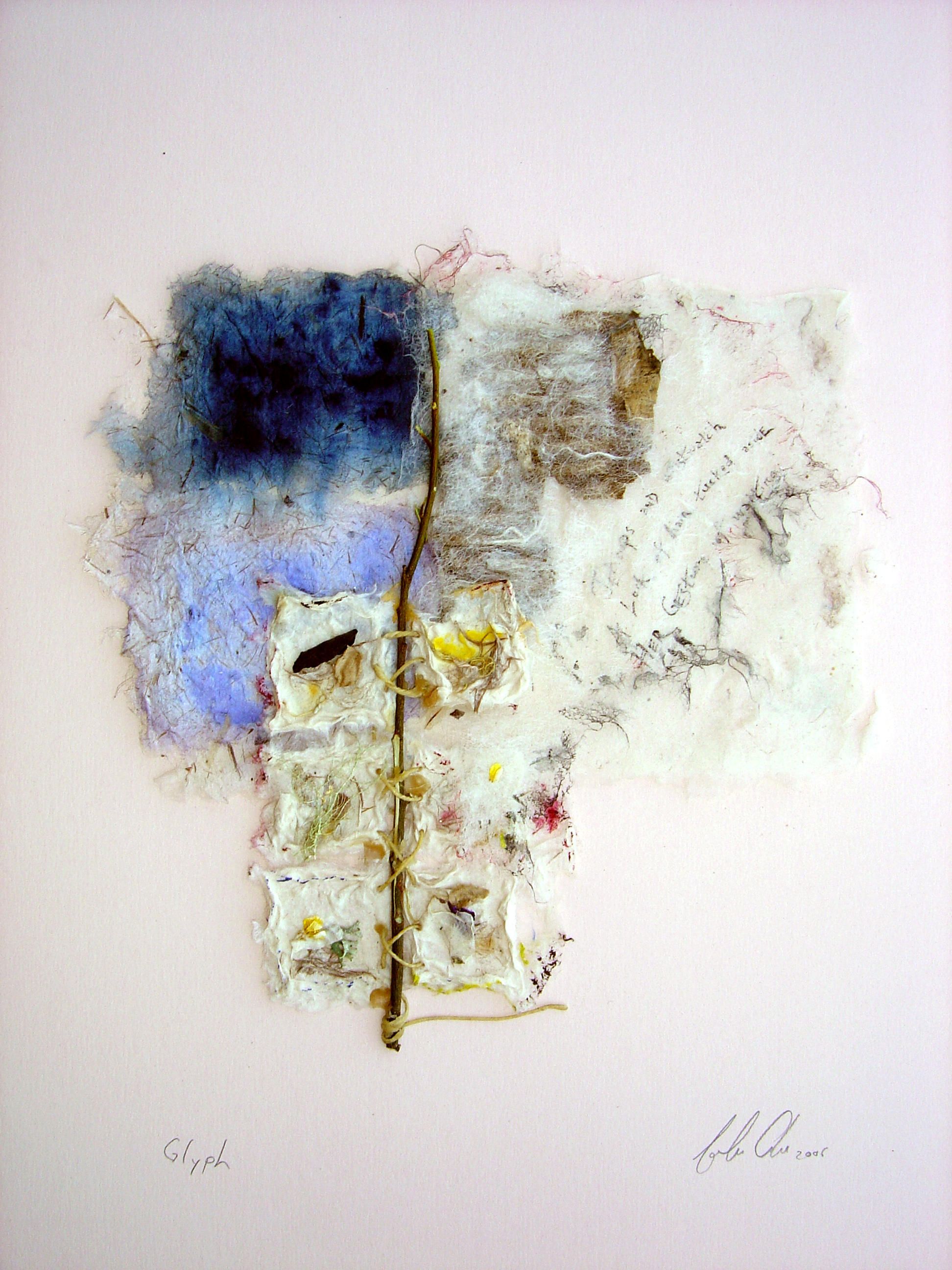 This was the first of my paper pieces which incorporated text as a compositional element. It was really just a poetry fragment I'd been working with, and decided it was evocative enough to stand on its own. The original title was "Glyph", because the panels suggested some kind of pre-verbal writing. But when I got it matted, I saw that the overall shape suggested something different, so I retitled it "Kimono".

Date: July 2006
Dimensions: 9"w x 11"h (approx)
Composition: Kozo, pastel, abaca, botanicals, dessicated cardboard, ink, twine

In private collection. May be available for sale or display. Contact information can be provided upon request.

why thank you! the text is probably unreadable, which is intentional, because I didn't want it to be about a subject, but when you lean in you can see it.

"Teacups and wristwatch
A lock of hair tucked aside
Her gesture of waiting"
Reply

This is so rich in texture and structures that I begin to wonder how they feel and what is their scent. Definitely, it's one of those pieces of art that come forth to the viewer and, despite the clean white background that keeps it safe and untouchable, it extends the frames with its vibe. Magic!
Reply