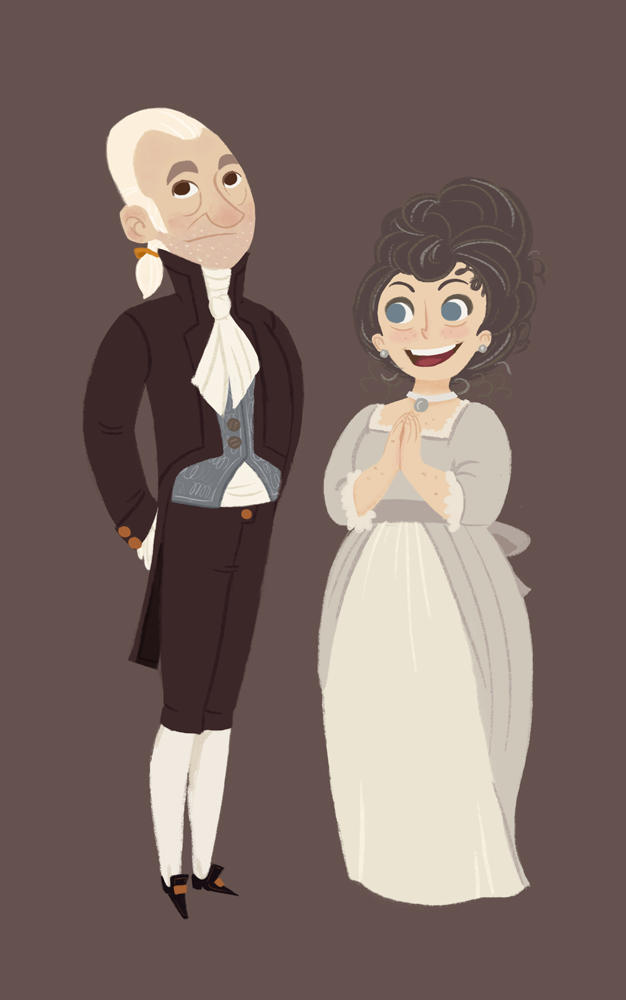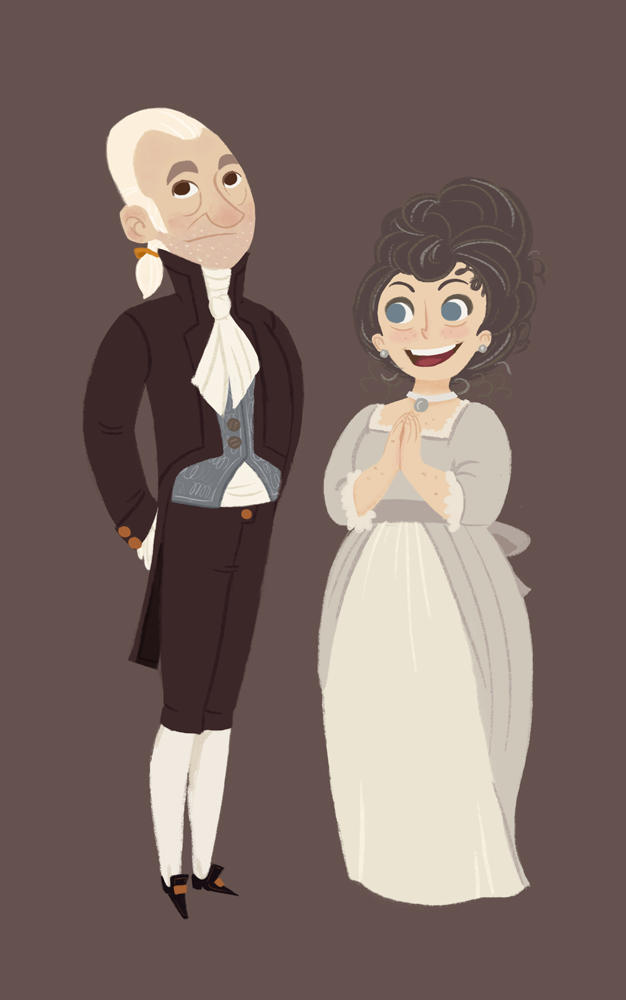 Watch
Mr. and Mrs. Bennet are so adorable and sweet and I love them to pieces. This is part of a big illustration that I'm working on that will have all of the P&P characters, but there's so many that I'm doing them one set at a time.
You can see Lizzie and Darcy here:
[link]
Lydia and Kitty here:
[link]
Jane and Bingley here:
[link]
And Mary Bennet here:
[link]

I like how you made strands of her hair! And a pastel color of a dress looks gorgeous!
Reply
This is one of my favorite movies!
Reply

Me too! (I guess that's obvious though, huh? haha)

Wonderful book as well!
Reply
Agreed, it really is one of the few classics I can read anymore. I have to admitt I am a bit of a Mr. Darcy fangirl

lol
Reply

I love your Mrs. Bennet with her expression and zest for life! I actually played her in my theater's version, but I like her outfit better than mine

Great job, they really look the way I thought they would
Reply

Thank you! I always think of Mrs. Bennet as being a bit overly emotional in whatever state she is in at the time hehe. It must have been fun getting the chance to be the part of her in a play!

Reply

I am highly enjoying this series

Reply

Oh, you have Mrs. Bennet perfectly down to the last twitch of nerves, I swear. Absolutely adorable!
Reply

hehe thank you! mrs. bennet is such a cute/funny character. i really wanted to exhibit her quirky side!
Reply

Great expressions! ^____^
Reply

mrs. bennet totally is the most exaggerated character, i like making her a little over-the-top : D
Reply

I think this one's the fanciest (P_-)
Reply