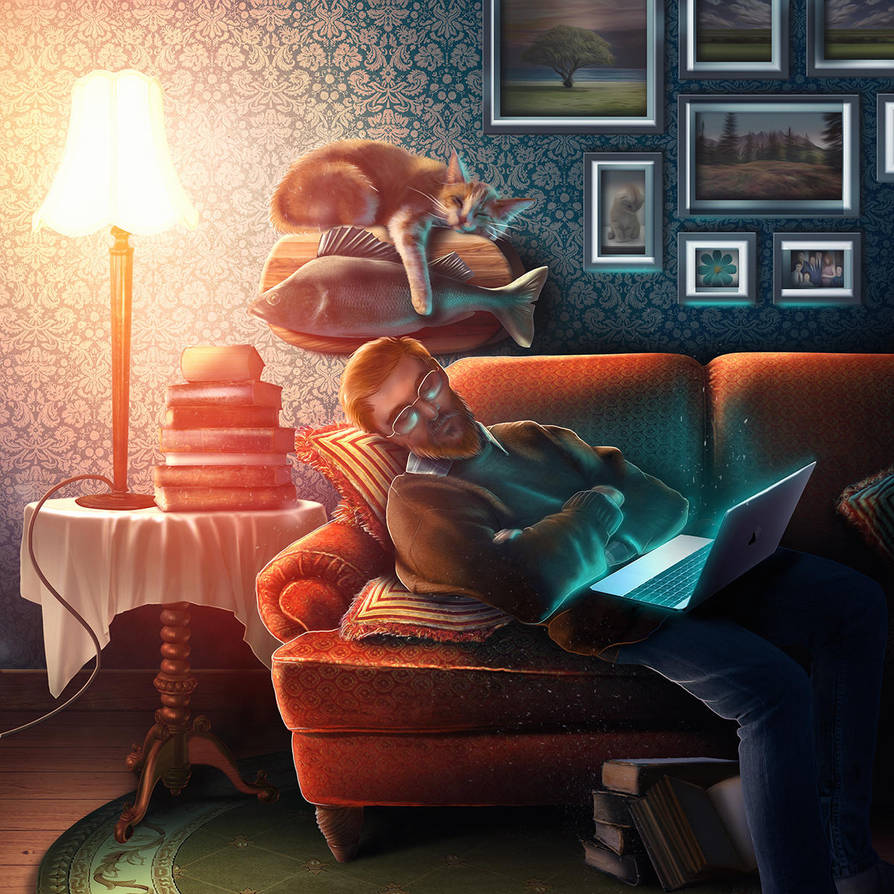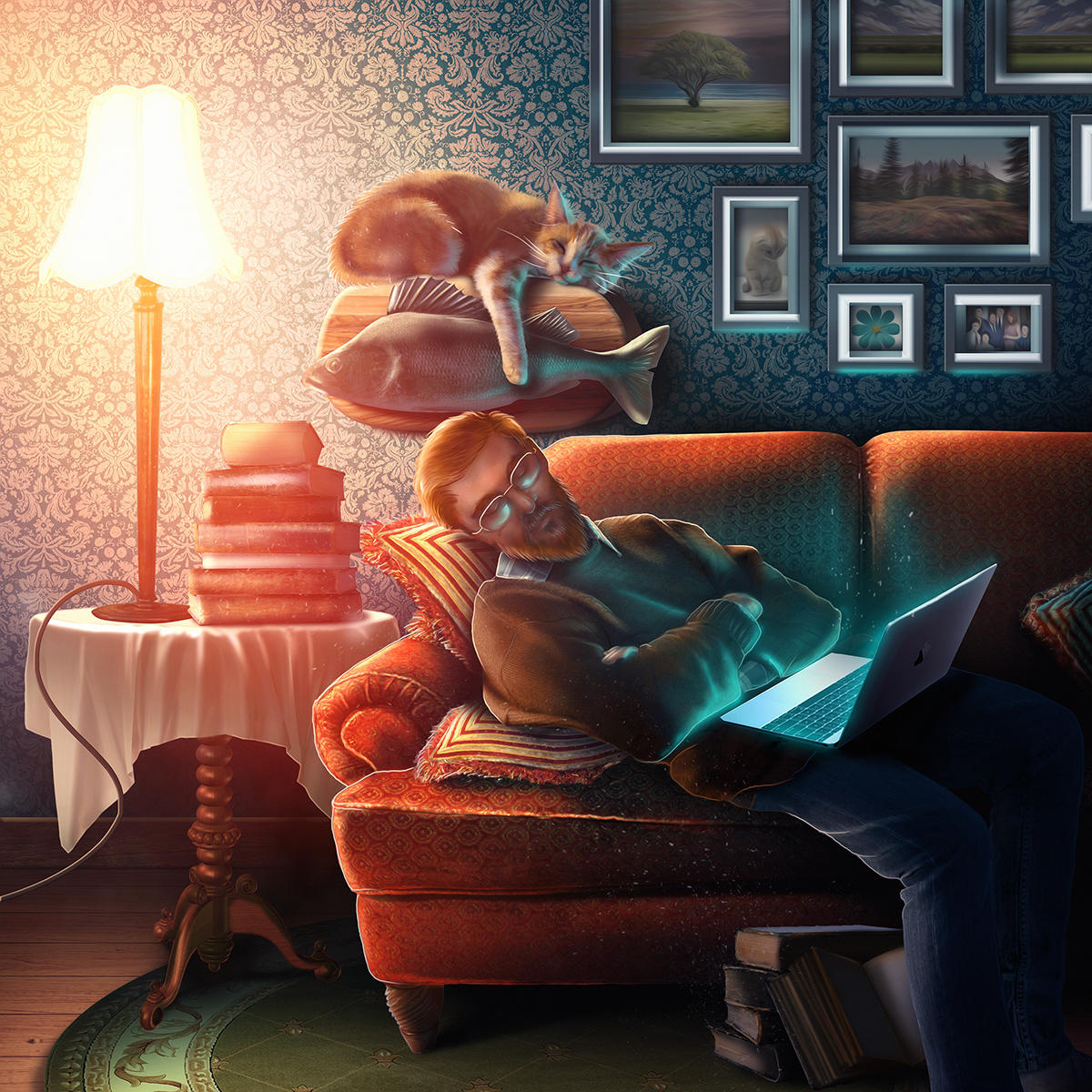 Watch

I hate to have to ask again but,could credit with :dev: or :icon: as per my stock rules

Reply

i like this glow effect from the computer screen! The dots in the light remind me of magic orbs or something like this, but it is some dust right? x)
Reply

stunning work

Reply

This is so amazing and fantastic! Love Your work

Reply

So lovely!

Reply

Reply

Reply

Very very cool, has a great atmosphere

I would only ask though if you could credit with :dev: or :icon: as per my stock rules

Reply

How he can sleep with so much light and in this uncomfortable pose? Poor, exhausted guy, but... He had to fall asleep to become a hero of this beauty. Gorgeous picture.
P.S. The real hero is cat, and cat knows that.

Reply