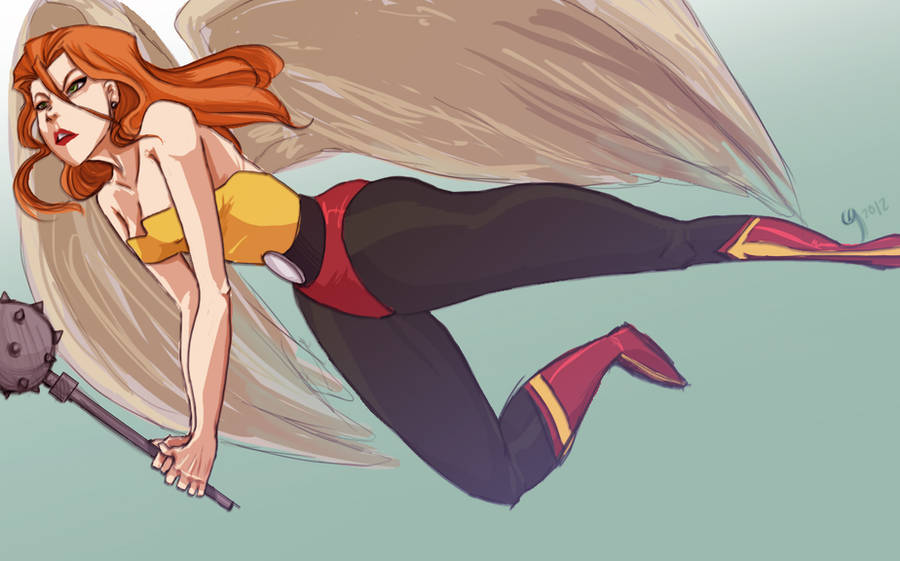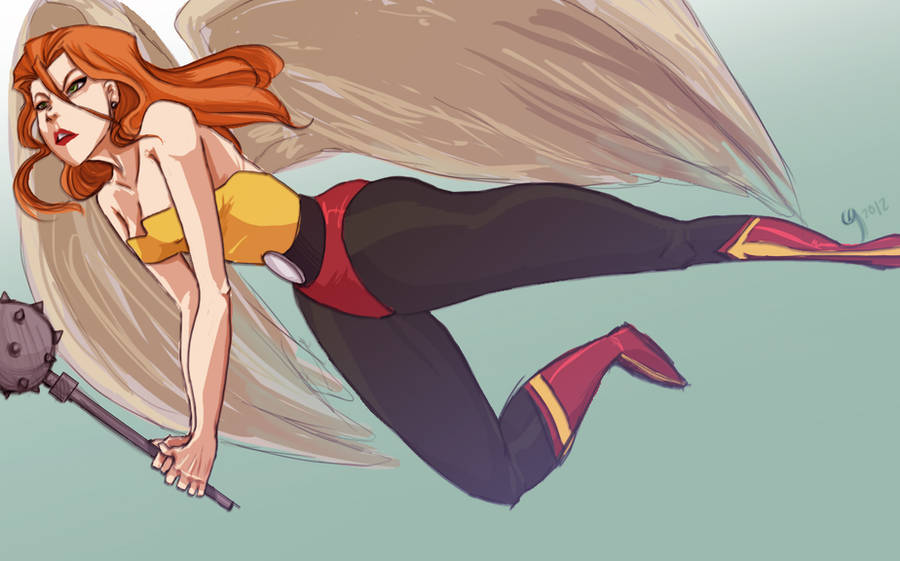 My friend is obsessed with Hawkgirl. Like REALLY OBSESSED!

We were talking on aim, and I felt guilty that I hardly talk to her, and barely gave her anything on her birthday. So I told her, HEY I will draw you hawk girl.

So I did, while on Aim.

It took me two hours I think to make a pose up and well.. finish it lol. And when I finally sent it to her she was all.

"OH GOD I THOUGHT YOU WERE JUST GOING TO DRAW HER STANDING"
"THIS IS FANART?!?"
"WHY IS SHE SO FREAKING PERFECT ASDKFJ;KJOAIVNSWEI"

...I liked her reaction. xD I don't think my friends know I can draw digitally, or do decent work...