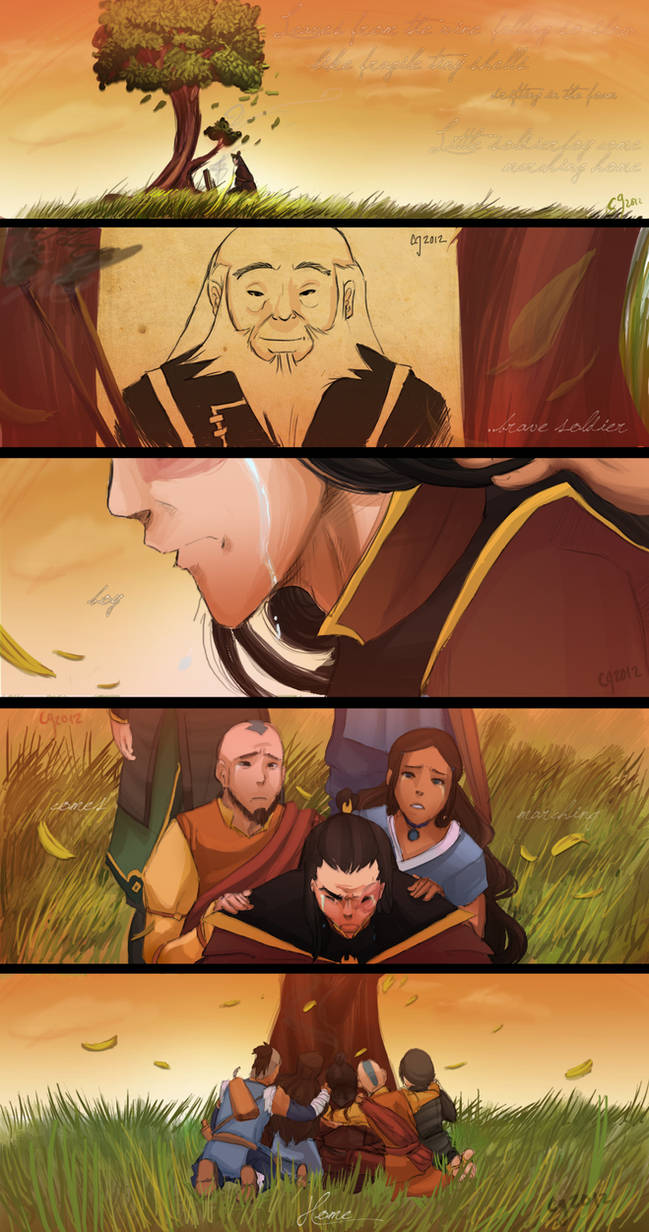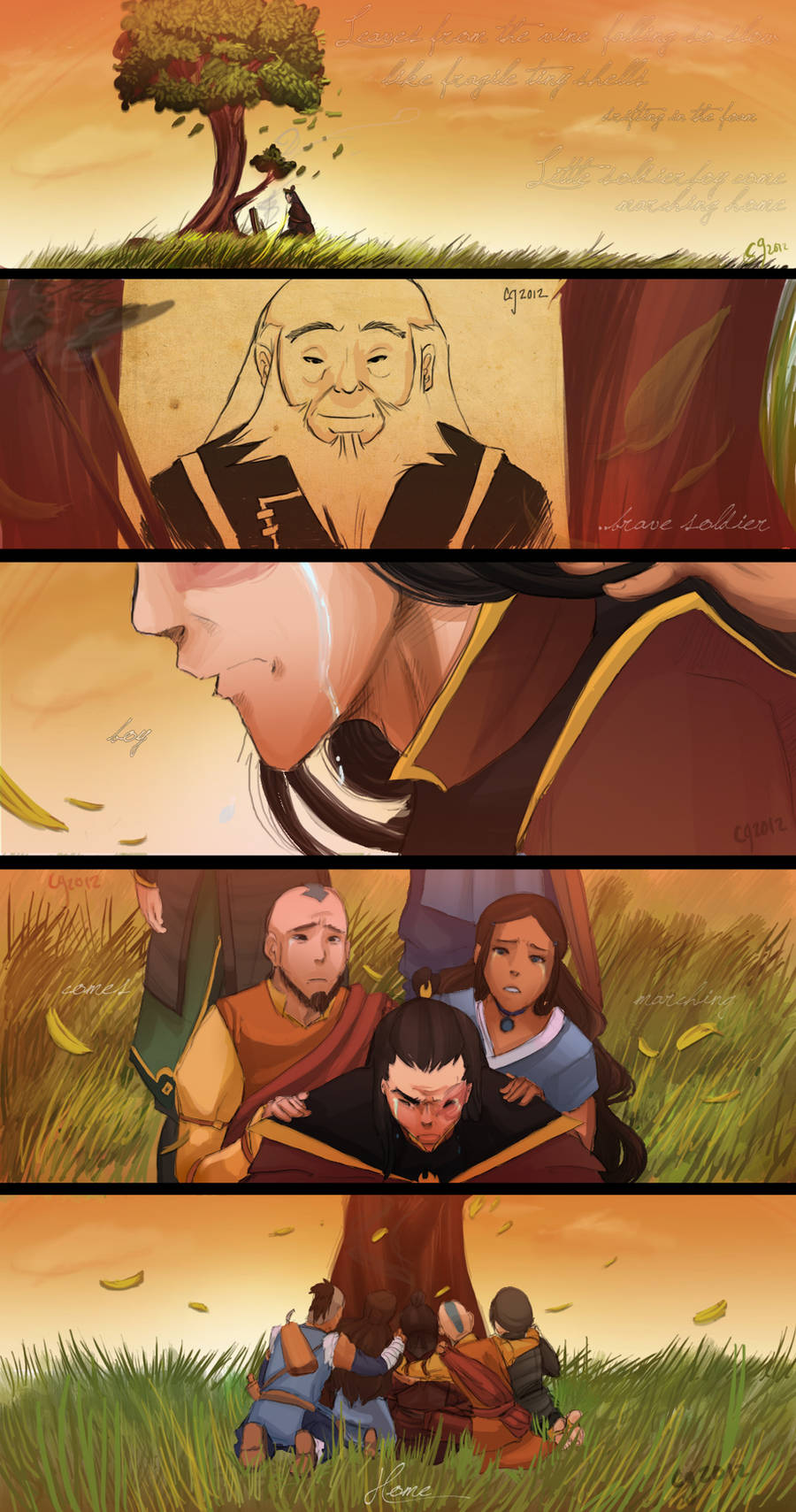 Watch
___________________
Reblog on Tumblr here:
[link]
_________________
I've been meaning to draw this. I know that other people have probably done this, but it's been in my mind for a long time now…
Headcanon: At the anniversary of his uncle's birth, Zuko always takes a day off to visit a certain tree in Ba Sing Se. He would just talk about current situations, and sing his favorite childhood song to the picture of his uncle. It was almost like he was there in spirit listening. It was a secret for a few years, but the gang eventually found out. They felt that they owed a visits as well. So it became a tradition. No matter if the person was at the opposite end of the world, or if political issues came up, they would meet on that one day of the year to be together and share a song, a picnic, and a cup of tea in honor of Iroh.
Are you shocked that something mildly serious just came out of me? Usually I'm all giggles and jokes, but I've been wanting to try out some serious moments. And I'm glad that I'm trying to take that chance.
This came to me while listening to "Brave Soldier Boy" (because Tumblr just had to keep putting that on my dash…it was a sign I swear…) And it got me thinking of parallels. How Zuko handled the death of his Uncle.
And dear lord, I'm crying inside because I just thought of something…. Oh my god. When the others start to die off they burry them under that tree so that they would still be together on that day… and as of 'legend of korra' time. Katara and Zuko are the only ones left who still have to travel to ba sing se to meet…. OH MY I'M CRYING MYSELF TO SLEEP TONIGHT.
GOODNIGHT EVERYBODY
Avatar: The last air bender/Legend of Korra © Michael Dante DiMartino and Bryan Konietzko