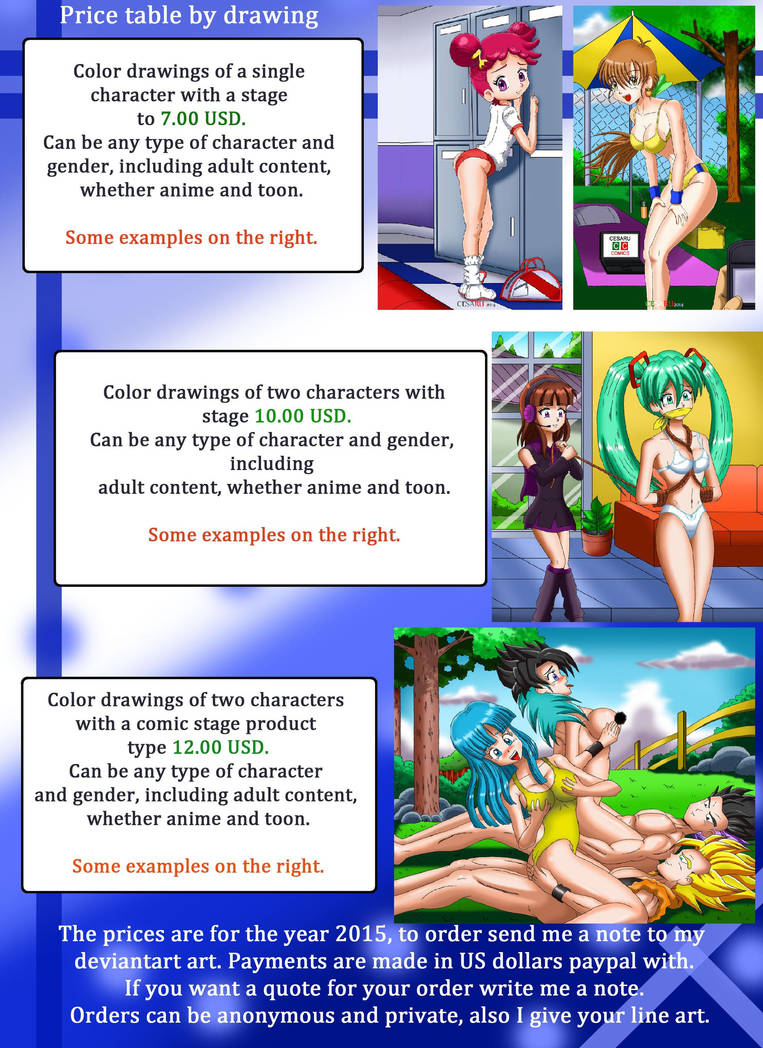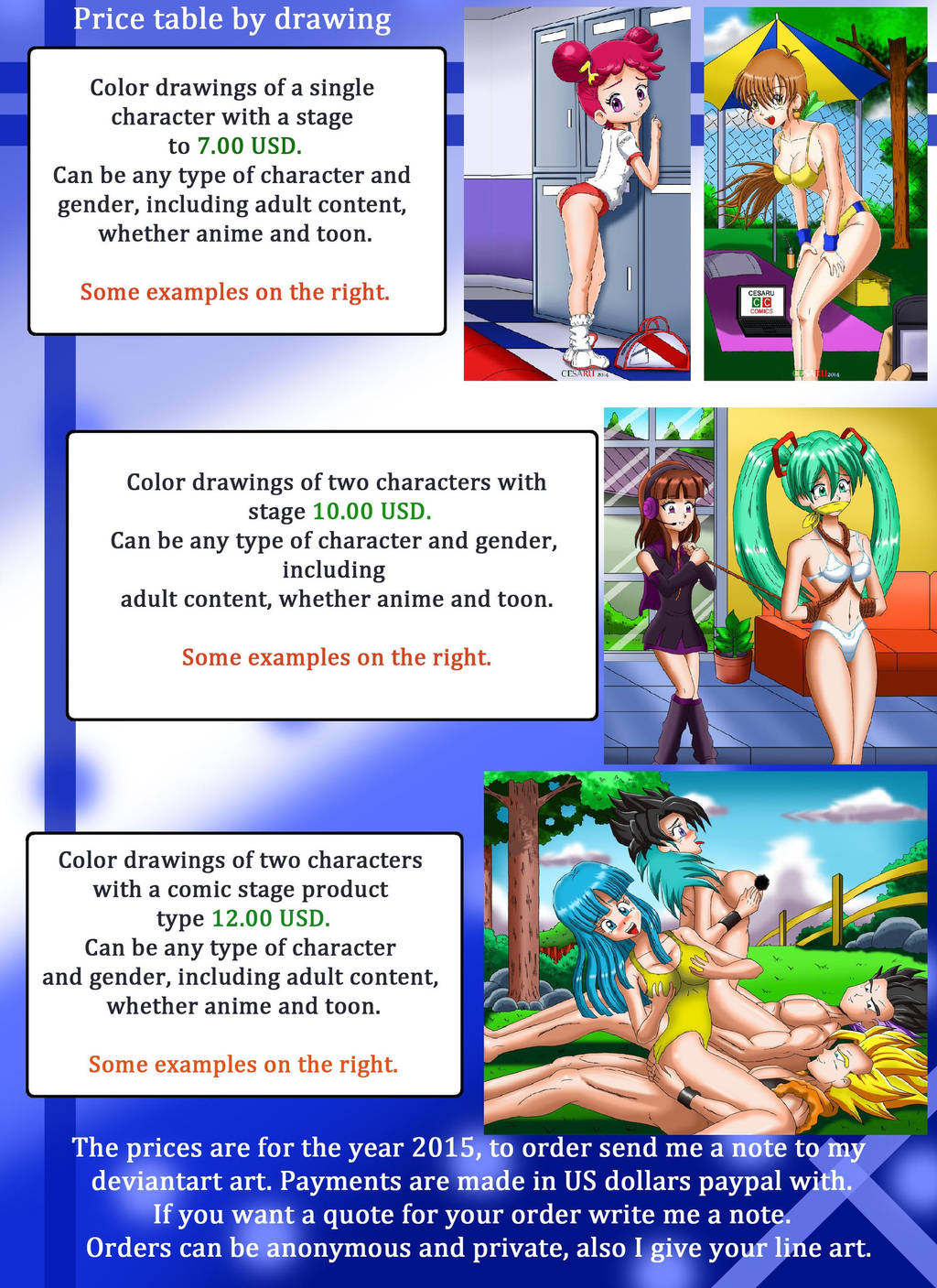 Watch
Hi all. The holidays are approaching tods hopefully will have a great time in the company of friends and family.
These are prices by order of December, remember very well that also drawing hentai and ecchi, in fact XD is my specialty.
People who keep their coupons still do not forget to use them before the expiration date.
Next year will work on the elaboration of doujinshis, some of them will be for sale and other for free.
until then, do not forget to leave your comment.




hola a todos. Las fiestas navideñas se hacercan espero que tods se la pasen muy bien en compañia de sus amigos y familia.

Estos son los precios por pedido del mes de Diciembre, recuerden muy bien que tambien dibujo hentai y ecchi, de hecho es mi especialidad XD.

Las personas que conservan sus cupones aun no olviden usarlos antes de la fecha de vencimiento.

El proximo año trabajare en la elaboracion de doujinshis, algunos de ellos estaran en venta y otros en forma gratuita.

hasta luego, no olviden dejar su comentario.

oyde dude, cuanto costaria una imagen sin color ni fondo de un personaje?
Reply

yo pienso que no seria mucha la diferencia pero 6USD
Reply

aaaaah, ok. Entiendo y gracias.
Reply

Reply

En realidad si, pero creo que ahi sera para otra. Siendote sincero, crei que el precio era un tanto mas subjetivod considerando que las lineas y los colores variaban, pero igual no te preocupes XD.
Reply

humm no te preocupes dime que dibujo deseabas veré si puedo hacerte un descuento
Reply

Pues, queria hacer algo de la maga oscura caricatura. Pero te digo, no hagas excepciones. Si es tu precio, lo respeto. Solo que como en la mayoria de artistas el color es tan influyente, por eso lo crei asi XD
Reply

cuanto estarias dispuesto a pagar?

te hare ese descuento porque siempre me has apollado y visitado

s te lo dejo a 5USD, con todo y escenario incluido, te regalo tambien el lineart.

Solo que debes de esperar un poco de tiempo, pues tengo que terminar otras comisiones.

la desicion ahora es tuya.
Reply

Are these still your prices?
Reply

That's right, those are my prices.
I have not uploaded them since I started to give my services as a cartoonist.
Reply

Are these rates still valid?
Reply

Can I order a commission?
Reply

Yes.

send a note with your order.

at the moment I'm working on other commissions.

As with the other end cosmisiones will work on your order.

thanks.
Reply