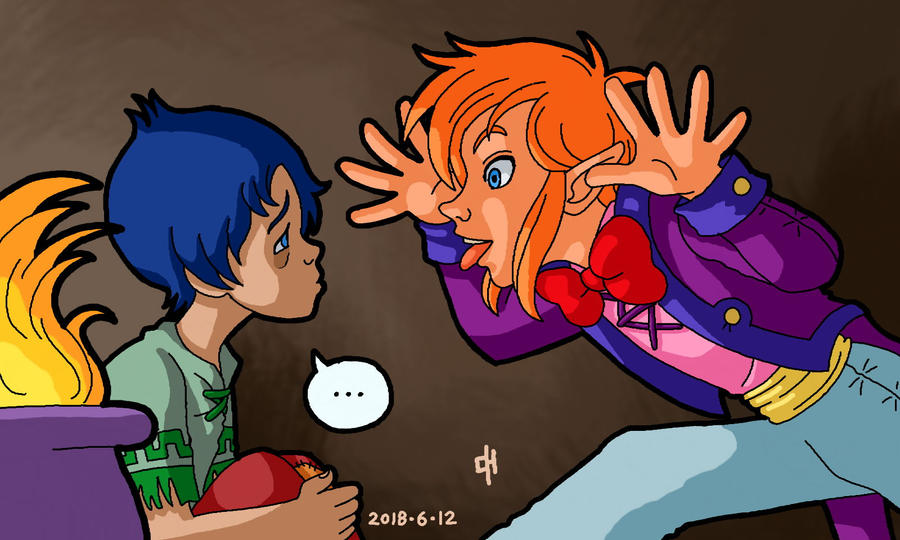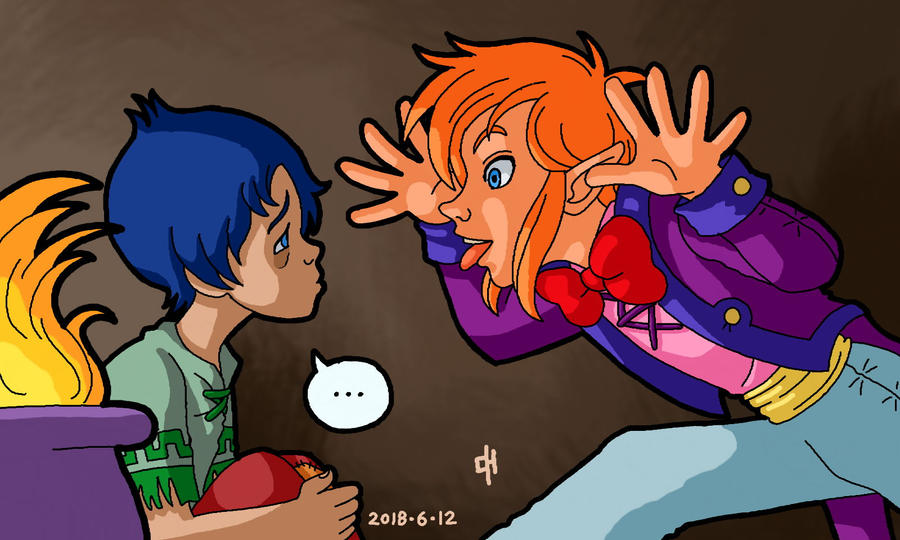 ---
If you are interested in commissioning art from me, you can read the details here:
||| C O M M I S S I O N I N F O ! |||
---
Illustration from
The Legend of Zelda: Oracle of Ages
.
Link
tells
Dekadin
a
Funny Joke
.
---
The Legend of Zelda, Oracle of Ages, Link and Dekadin are trademarked, copyrighted and/or registered by Nintendo.
---
More Nintendo fan art:
---
Please visit my blog!
---

Ay con ese Dekadin, al menos ya puede estar feliz o triste o la emoción que más le guste.
Reply

I like how he appreciates Link's failed efforts, but still has no patience left for him, y poéticamente lo manda a volar.
Reply
I'm sorry, but I look at dekadin and just want to cry, holy crow!!
Reply

Oh, c'mon, he does not need you to feel sad about his depression. He needs you to play the game.
Everyday you spend not playing the game, Dekadin dies a little more inside.

(Not making fun of depression, as Dekadin does not really exist. And you would really enjoy those games.)
Reply

Reply