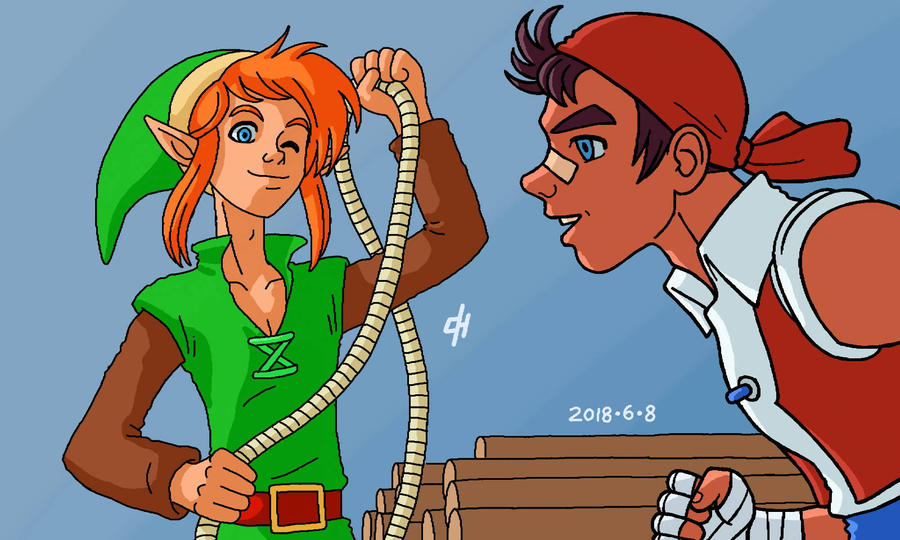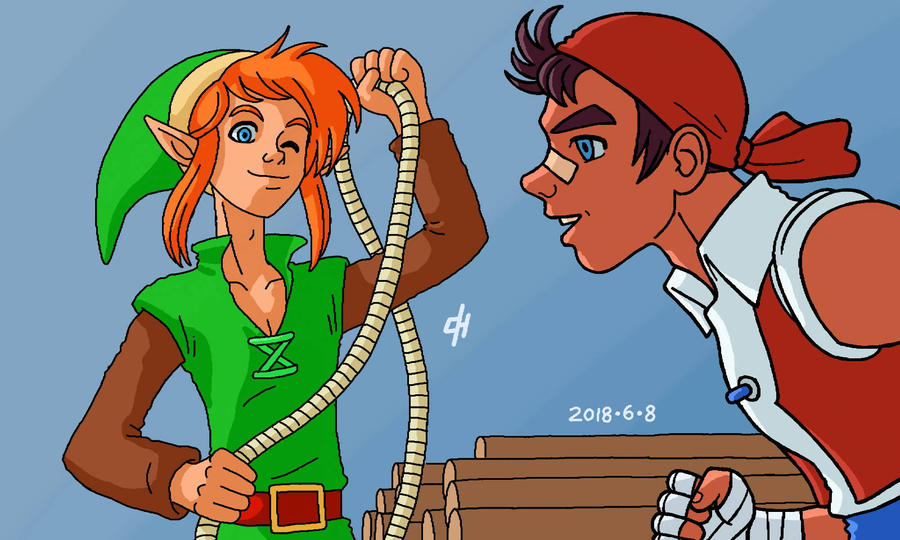 Watch
---
If you are interested in commissioning art from me, you can read the details here:
||| C O M M I S S I O N I N F O ! |||
---
Illustration from
The Legend of Zelda: Oracle of Ages
.
Link
brings the
Cybard Rope
to
Rafton
.
---
The Legend of Zelda, Oracle of Ages, Link, Rafton and the Cybard Rope are trademarked, copyrighted and/or registered by Nintendo.
---
More Nintendo fan art: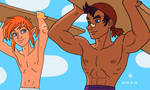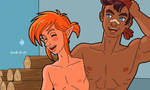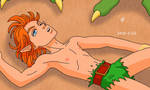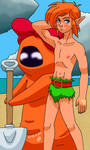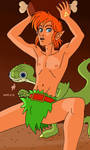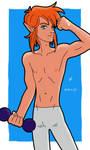 ---
Please visit my blog!
---
Rafton: "I need to tie something down."
Link: "what?"
(He gets lassoed by Rafton, who snickers with a leer.)
Rafton: "YOU!"
Reply

They could take turns afterwards, with the smaller Link tying up the more muscular Rafton.
Reply

Haha, good ol' Link with Rafton. A great, underlooked character! My favorite is still Blaino, though.

Reply

Poor underlooked Link. That is why I have fan favorite Rafton share the spotlight with him.
Oh, you meant the other way around?

For Blaino, I have only drawn Link ready to fight him and Link after winning the gloves back. I want to someday draw the actual fight.
Reply

Hahaha, if only...
LOL I really don't expect anyone to draw Blaino... like ever.

But checked your other drawing and... just wow. =O

Reply