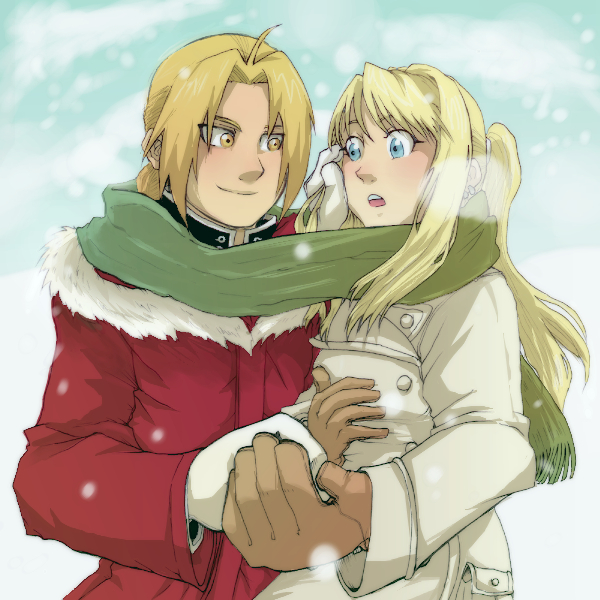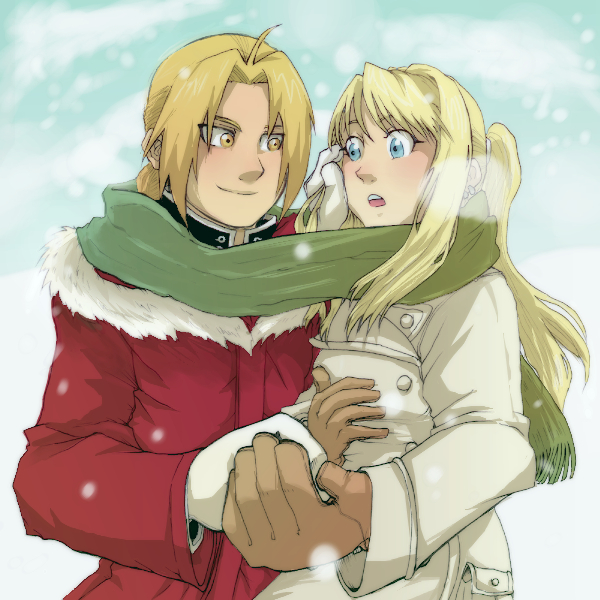 Watch
This was my entry for this year's large EdWinry theme contest. I was given two prompts, one to do with heat, and one to do with cold. I used "Mittens and Jackets".
EdWinry Fire & Ice 2008 Challange
I won first place! \o/
A big thank you to everyone who voted for me!
The lineart was done on paper with Copic and Sakura multiliners. This was originally supposed to be coloured with markers, but I got carried away what I was experimenting colours digitally... and this happened. e.e;
I'm happy with it --Ed's face still bugs me but... it was worse before. xD
This has been edited since I submitted it for the contest, too.

Edward Elric and Winry Rockbell are © to Hiromu Arakawa.