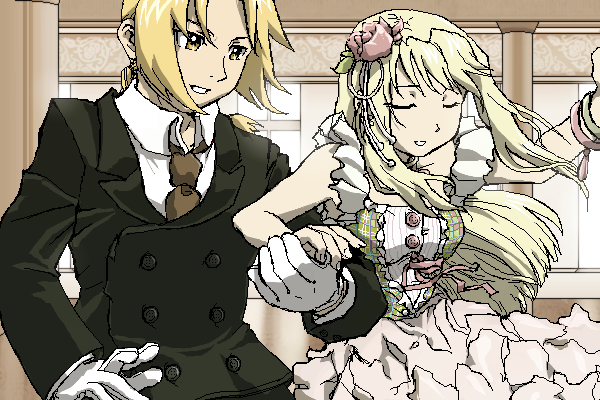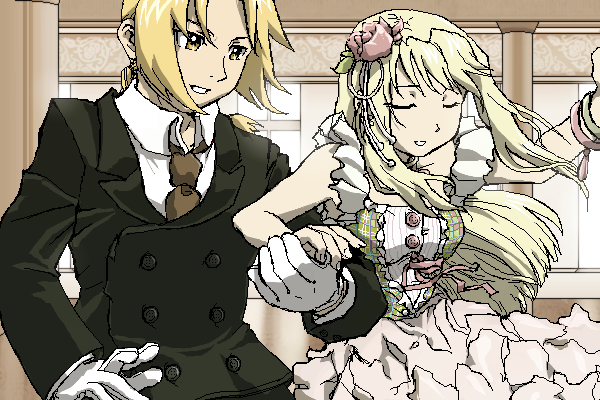 Watch
Oekaki + Open Canvas + MS Paint

Lineart and colouring on Oekaki. Shading by Open Canvas. Background was done on MS Paint and coloured in Open Canvas. MS Paint and Open Canvas were used for any last-minute edits.

I'm kinda sad about how Ed turned out... I can never draw bodies right. I like Winry's dress, tho... well, the top part anyhow.

Thanks to Lina and Plaidrat for looking over the pic.

I did an okay background for once, I feel accomplished. oxo

Edward Elric and Winry Rockbell are © to Hiromu Arakawa.