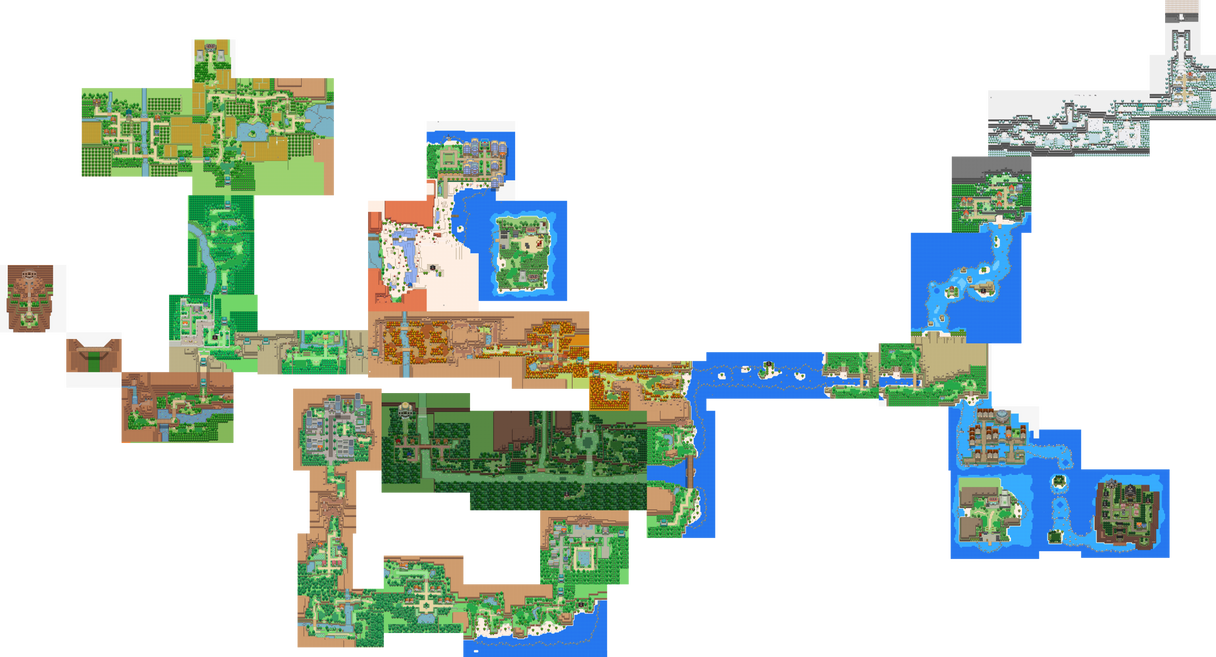 Wow. This.... was rather tedious.
Well this took the whole day to put together as some parts don't fit (I'ma lookin at you Nowtoch and Amatree -_-)
Compared to The original map Jv made for tandor back nearly 5 years ago, this map is about 30-40% bigger than the original,
Also, hope your Pc is that of godly proportions, this thing can just straight up crash the browser if you display it at full size or you're pc is garbo or have to many apps on at once.
So yeah... These maps of every town, city, and route were screenshot from rpgmaker itself, why there are so many white event placement squares and so many graphical errors such as white voids and broken trees. weird how it shows layers like this yet it looks A-okay ingame.
I need to take a bath in coffee