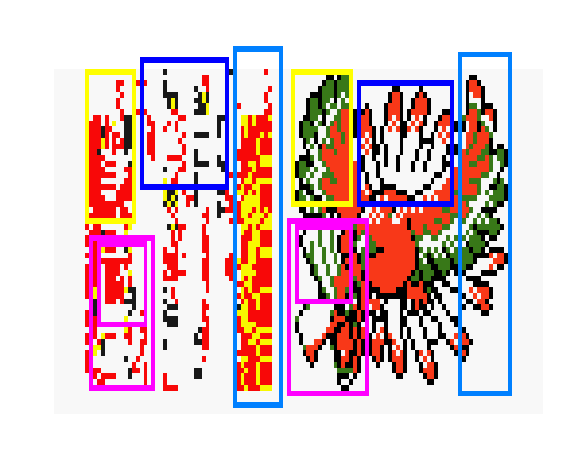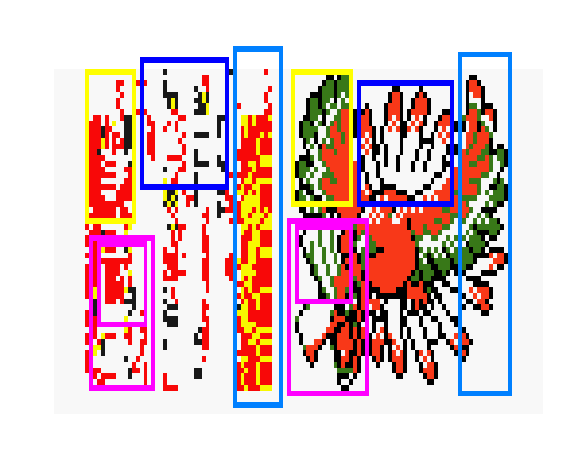 Watch
Note: If you want to figure out the true just go to the last bit of this info

Because there is alot
Everyone knows about MissingNo. An L-shaped block, or Marowak Ghost, or Kabuto Skeleton that appears on the left side of Cinnabar Island. People don't really know what this glitch is, but I have found the real reason to its existence.
Note: I am working with R/B/Y MissingNo
What most people observe:
Appearance:
L-Shaped Block
Marowak Ghost
Kabuto Skeleton
Aerodactyl Fossil
Location Found:
I haven't done much research but these are the know locations.
Cinnibar Island - Old Man Glitch
Route 11 - The Gambler. Found using the Mew Trick
Type:
Water/Normal
Water/ 999
Moves:
Water Gun
Water Gun
Sky Attack
Sky Attack
What I know:
Everything above and then some.
So why have I posted this picture. Well first off, I am a lover of all Pokemon, except the newer stuff >...<
I was 7 when I first got Pokemon Blue. And at that age was my first encounter with MissingNo. Never really looked into it because, well heck I was 7(or 8) So at the age of 18 I tend to download ROMS and Emulators of the games of yore, which have mysteriously disappeared. But anyway I downloaded Red, Blue and Yellow as reminders and time consumers.
Now if you don't know the Mew Trick the I'll briefly explain.
The Mew Trick is a small glitch in which you find Mew right when you get to Cerulean City. In the grasses next to the Nugget Bridge you can encounter wild Abras. Catch one without battling the trainer in the grass. Stand next to the water where if you take another step he will see you. The moment you move into his field of vision pause the game and Teleport using Abra. The trainer will notice you and you will teleport back to the PokeCenter. Go up Nugget Bridge and fighter the Youngster with the Slowpoke. The teleport again. Make you way to Nugget Bridge and a speech bubble or Menu will appear. Exit it. Wild Mew Appears.
Simple as that.
So by using that trick you can encounter Mew and various other wild Lvl. 7 Pokemon depending on the trainers you fight. (Example: Blastoise, Moltres, Dragonite. Just to name a few(Want proof, ask me)) Including a MissingNo(See above).
This picture was inspired by the various forms that you can encounter. This one being from Pokemon Yellow.
Note: Mew Trick in Pokemon Yellow works, but beware the MissingNo.
Many people argue that its just a glitch. It sounds like a Nidoran(M), Evolves into Kangaskan blah blah blah blah blah
No you are all wrong.
As seen in this picture, the Yellow Version MissingNo has very prominent features similar to Pokemon G/S/C Versions Ho-Oh Sprite.
Ho-Oh was in fact to be programmed into R/B/Y. Now you might say I can't see that. Well Pokemon Red and Blue came out two years before the Anime. The first episode of the anime had Ho-Oh in it.
I know the programmers would never admit to such a conjecture but proof is proof in a solid form.
Anyway that is the truth of MissingNo.
MissingNo. = Ho-Oh
End of Story.
I do not own Pokemon.
Pokemon(c) GameFreak, Nintendo