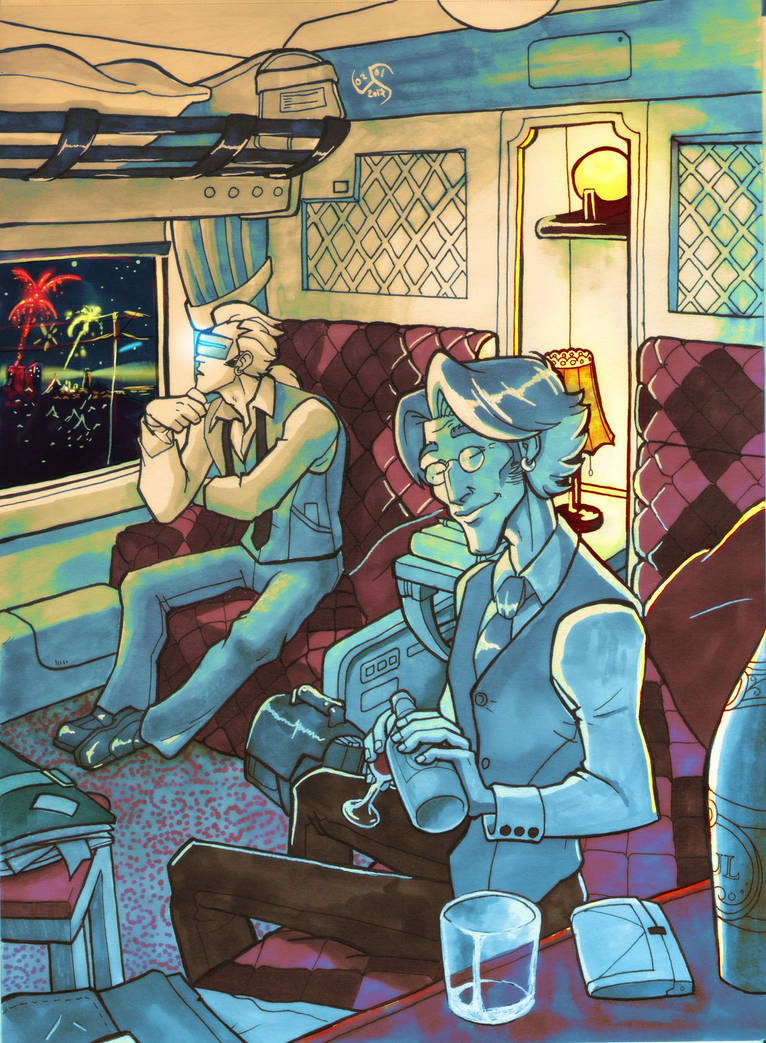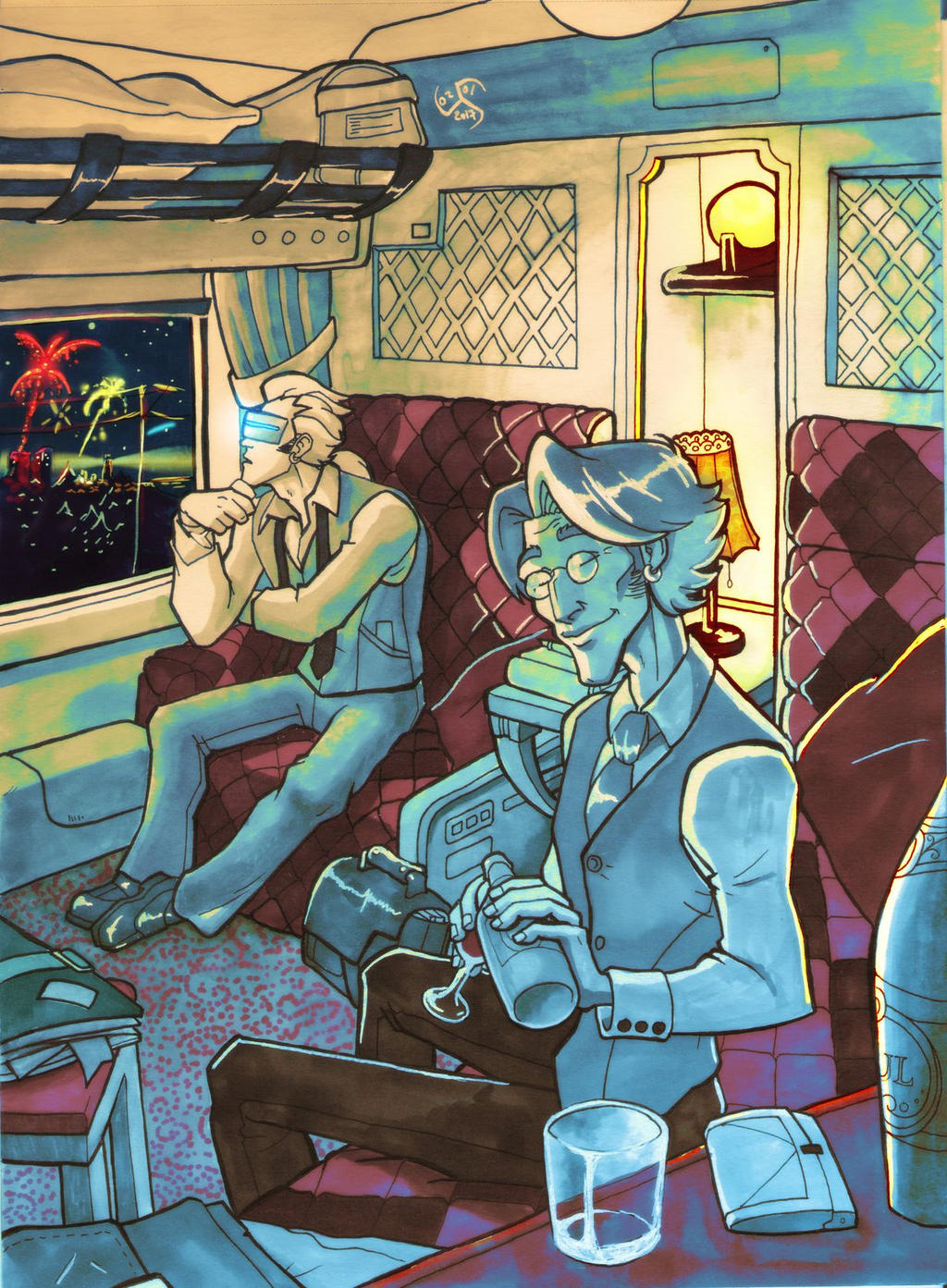 Happy new year, guys!
Judge Zarnstein and Doctor Ionaskov had to spend it in the train back to Maniacity, but since it was a luxury train with nice alcohol, I'm guessing it was pretty much okay. One of them is especially fascinated by the fireworks.

[ Alcohol markers + colour corrections in Photoshop ]
~ 7 hours
Ugh, your backgrounds these days *jell*
It looks so comfy-cozy in there..
Reply

... hadn't noticed but you're right, I'm progressively making more backgrounds Oo guess I'm more at ease with those things by now...
Reply

Happy New Year to you, too!
As said over discord I love the contrasting colours, the attention to detail in the background and the perspective/composition! I like both versions of the image but much prefer the coloured-corrected one

Helps with the depth of the image a lot
Reply