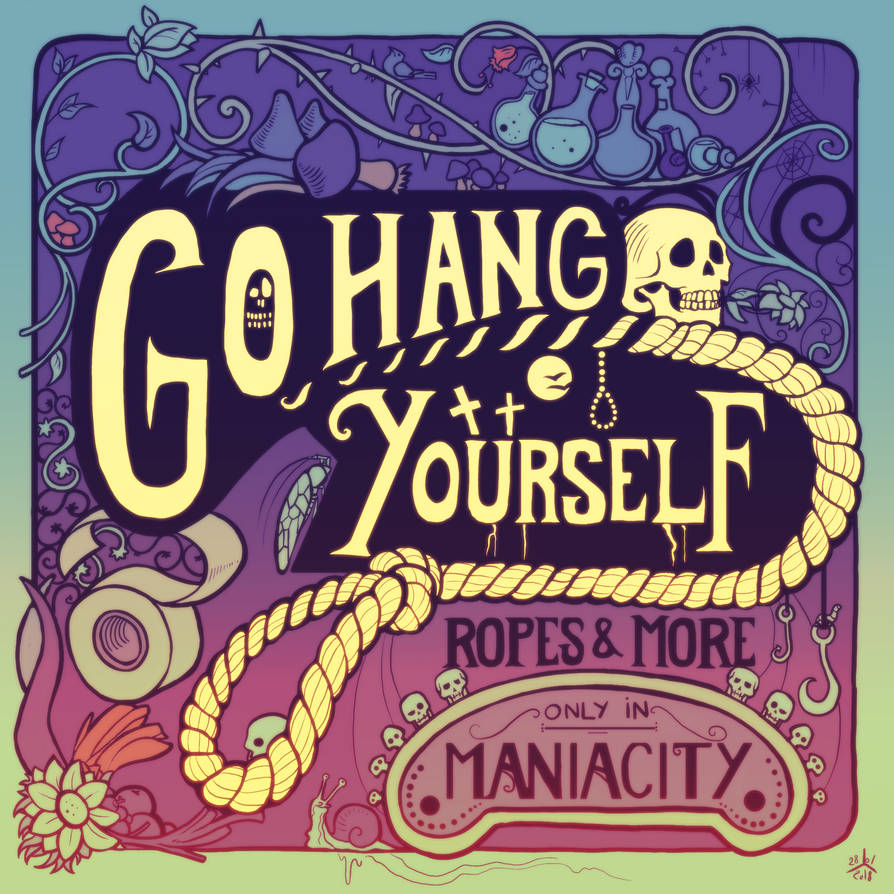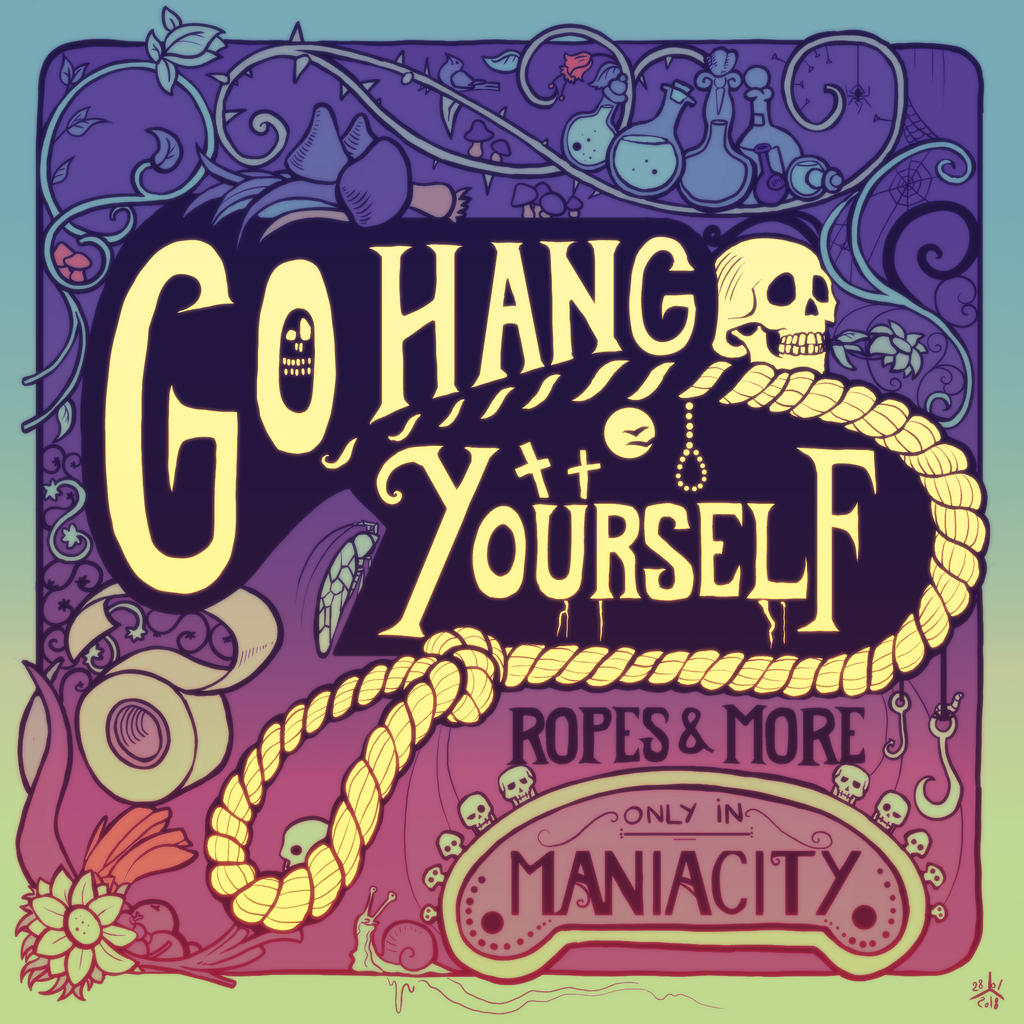 Mr. Kiebuzinski's little shop of horrors in Maniacity sure will keep you entertained er… not too long actually.
Okay, I admit, I merely had no idea what to draw and went random.

[ Artrage 5 + Photoshop ]

I am in AWE with this! It's between the Mucha-style and the 70's psychedelic posters I love so much

You've got a fAnboy heeeeere ♪▲♫

Reply

I like it! The font style, the colours, the little snail and skulls really bring this piece together.

For something you had no idea about and was random it sure did turn out well. If it were me you'd visibly see where my brain went offline.
Reply

(Not to mention I'm unable to put my brain offline... )
Reply

I take my time to look at everything in an image including cute little snails that may or may not be present

I'd like to try
Art nouveau but for me patterns, curves, etc don't come naturally to me and empty spaces are daunting so all the more reason I am impressed this was done randomly.

I'm always 'on'. But if something doesn't interest me or I get stuck I switch off (this is after many attempts of resolving an issue to exhaustion and/ or deciding it's not worth further input)
Reply

"the little snail" xD didn't think anyone would point the snail out, but all along I mainly composed the big title and frame (well,my sketch on TumblR), then I just filled empty space with randomness.

Art nouveau is pretty easy, it's just curves, plants, flowers...
Reply