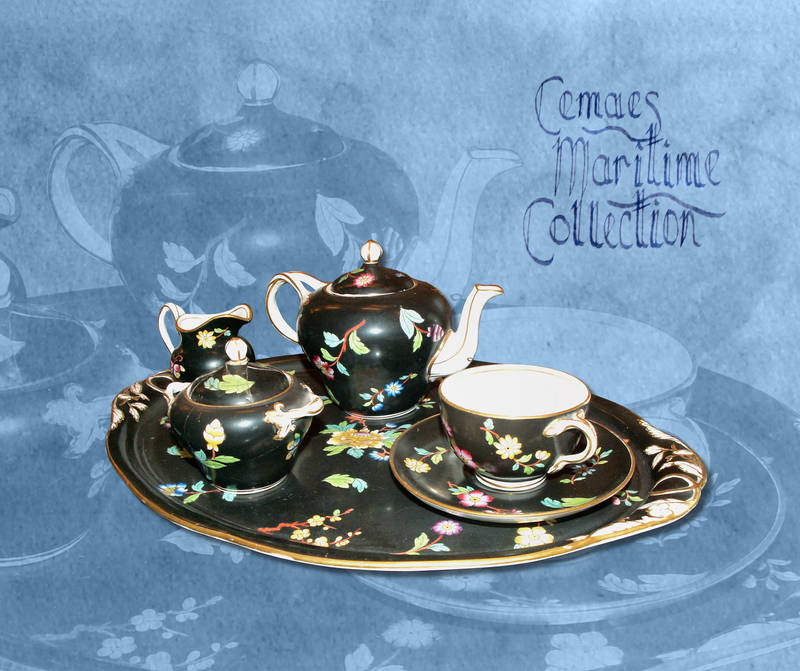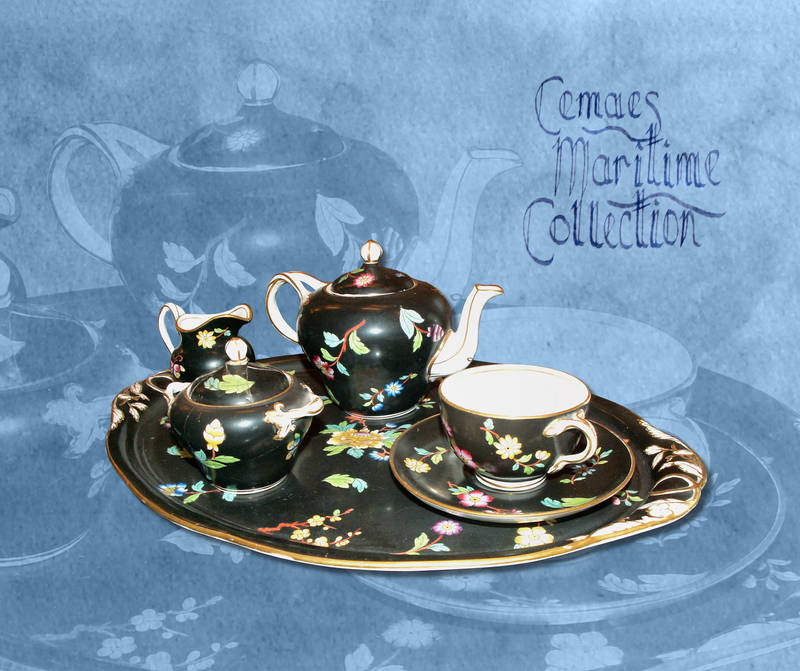 Built by Gourlays of Dundee in 1873, the SS Abbotsford
[link]
was registered in Liverpool and was owned by Mr. John Williamson, a merchant in that city. She was 345 feet long and had a gross tonnage of 1,653. In 1874 Mr. Williamson sold all 64 shares to the International Navigation Company Limited, also of Liverpool.
At 2.30 pm on the 21st of July 1875, under the command of Captain Sergeant and returning to her home port from Queenstown, Philadelphia, she struck Wylfa Head and became firmly fast. No lives were lost and the passengers were landed and taken to Holyhead. Nine days later, on the 30th July, she heeled over and sank.
During this time the crew were kindly looked after by the wife of a local farmer and, in appreciation of her kindness, they gave her this 'One Person Tea Set'. The Cemaes Maritime Museum was lucky to find it!