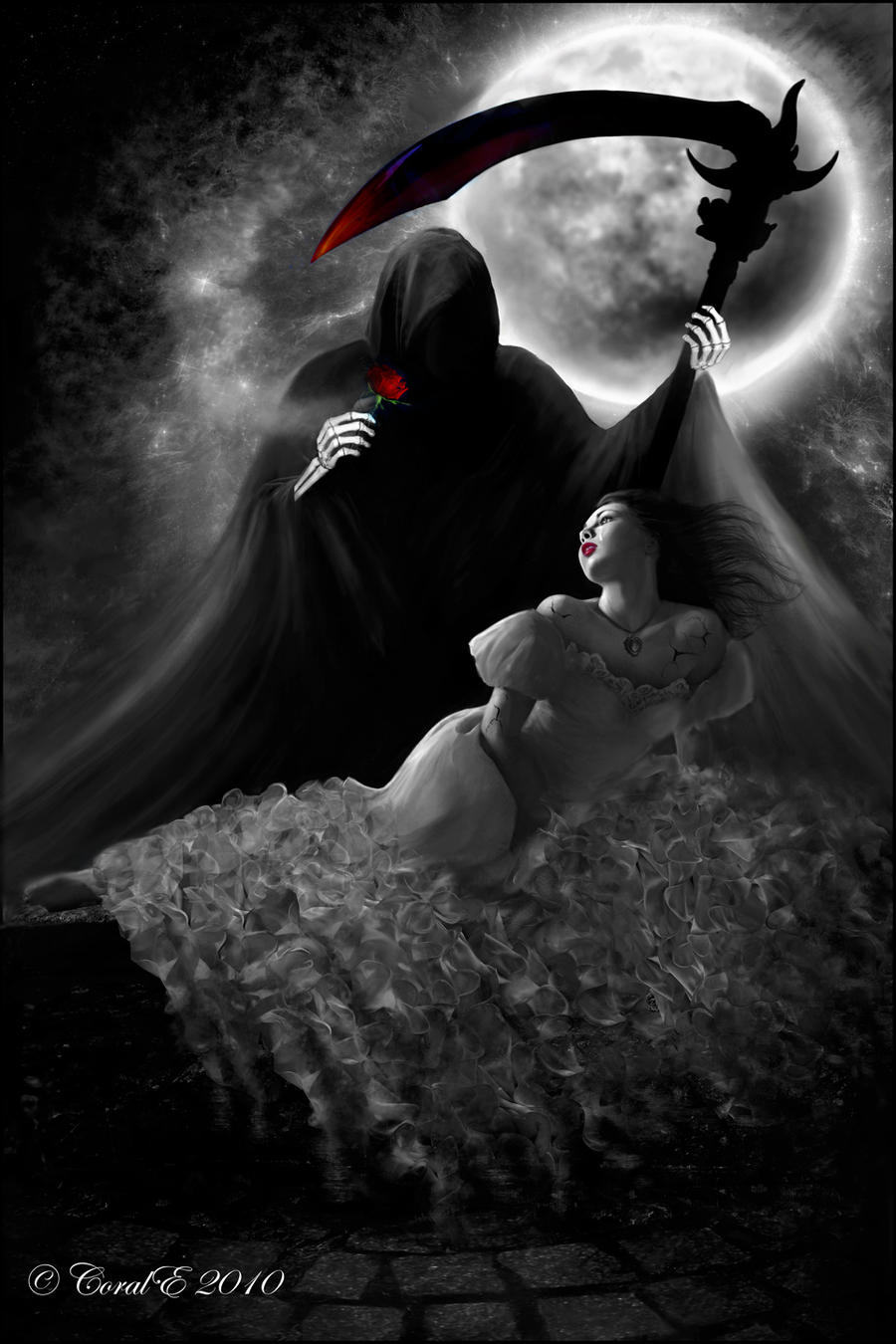 Watch
© Coral McBride --- Do not alter or use without my permission.
DEATH WISH
She was born with without fear, took risks, accepted the unacceptable and made unwise choices, for she was young and believed that she was invincible. One night and one bad choice too many, a single tear of regret slid down her cheek as death claimed her for his own.
Inspired by:
"All we have to decide, is what to do with the time that is given to us...." - Gandalf from Lord Of The Rings
[link]
I decided to do two versions of this artwork. The colour version is here
[link]
Edit 31/01/10: Increased the depth of dark and light shades, fixed mist on death's shoulder area to rose area, overpainted some areas of the dress.
Thank you to the talented and very generous stock artists listed below:
Model:

[link]
death:

[link]
scythe:

[link]
tomb:

[link]
Pink frills dress:

[link]
Skeleton hands:

[link]
rose:

[link]
background 1:

[link]
background 2:

[link]
cobblestones:

[link]
Heart Pendant:

[link]
Photoshop Brushes

[link]

[link]

[link]

[link]

[link]

[link]

[link]
[link]
[link]
Marta Dahlig's ImagineFX free brushes