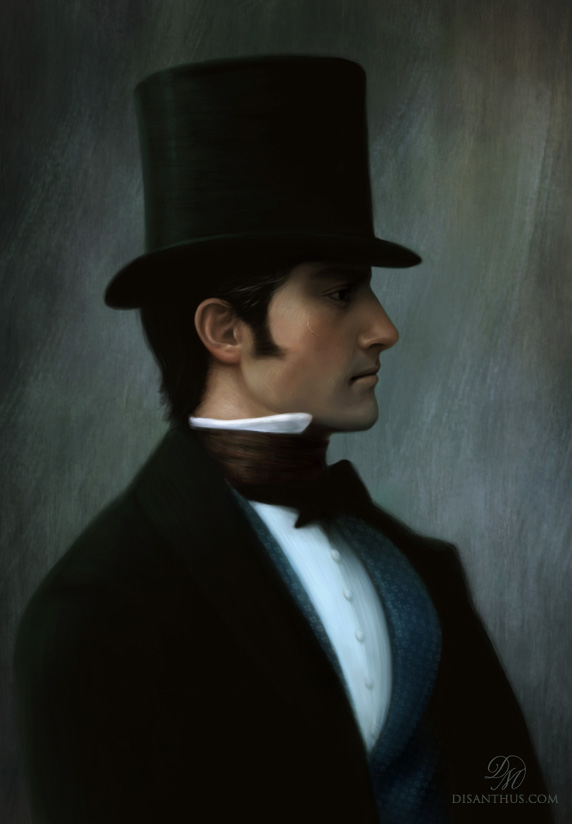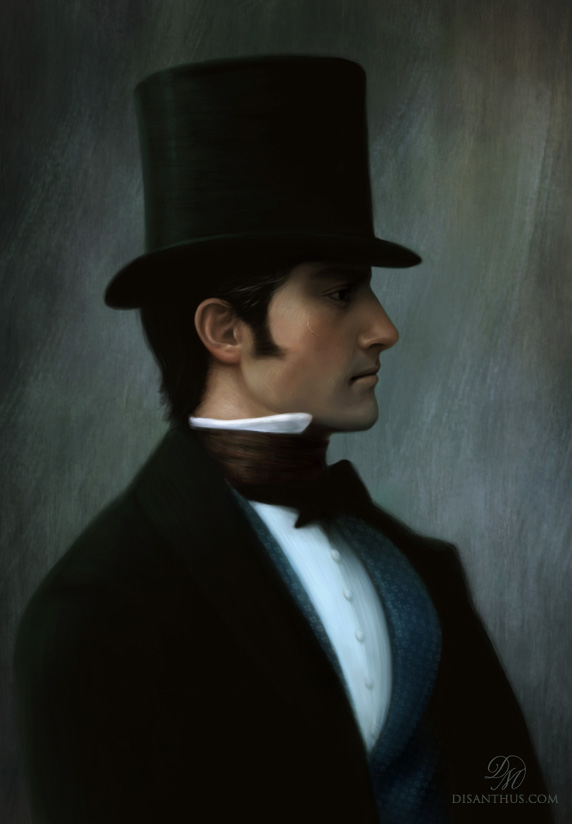 Photoshop | Wacom
A Victorian Gentleman. Though this portrait was initially inspired by watching North & South (The BBC drama, not the Civil War series) and the ever so delicious Richard Armitage - this is NOT a portrait of Armitage and there is barely a likeness except the dark hair!
So, quick! Erase that comment!
Oh, and this was also definitely inspired by one of the main characters from a Victorian mystery series of books


It is very classical image.
Reply

Omg...He's sexy. lol Can I has?

Amazing job!
Reply

The scar. THE SCAR! This is an AMAZING work, I love the detail.
Reply

So dashing

. I adore how you paint skin, it's so smooth and warm I wish I could reach out and touch it...
Reply

I used to paint super smooth skin - one of my main obsessions is getting the face right, if I don't get it right, I tend to not finish a painting at all. So that's actually the reason why I paint so many portraits. After all those portraits I should at least get some of it right

Thanks for the wonderful comment

Reply

Portraits are so much fun, the human face is one of my favourite subjects as well.
And you're quite welcome!

Reply

Love it! Don't worry, there is only a hint of who served as your inspiration. It's a wonderful portrait and period piece, great job! If I could afford it, I would buy a print. I'm captivated by it

Reply