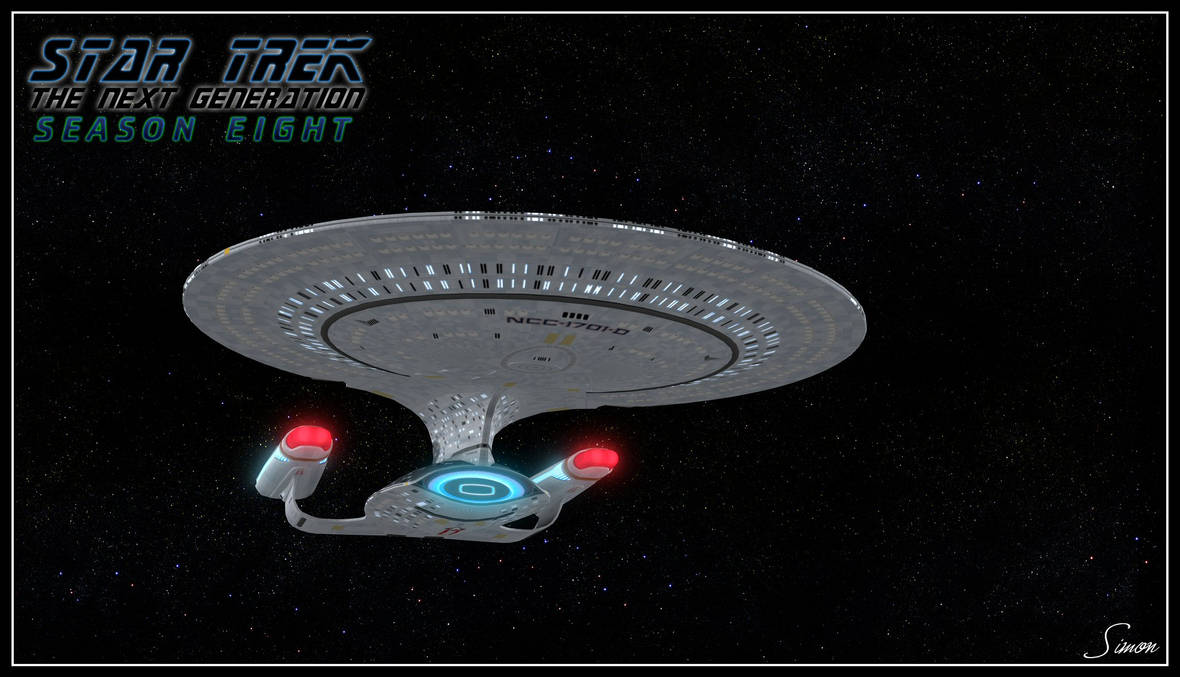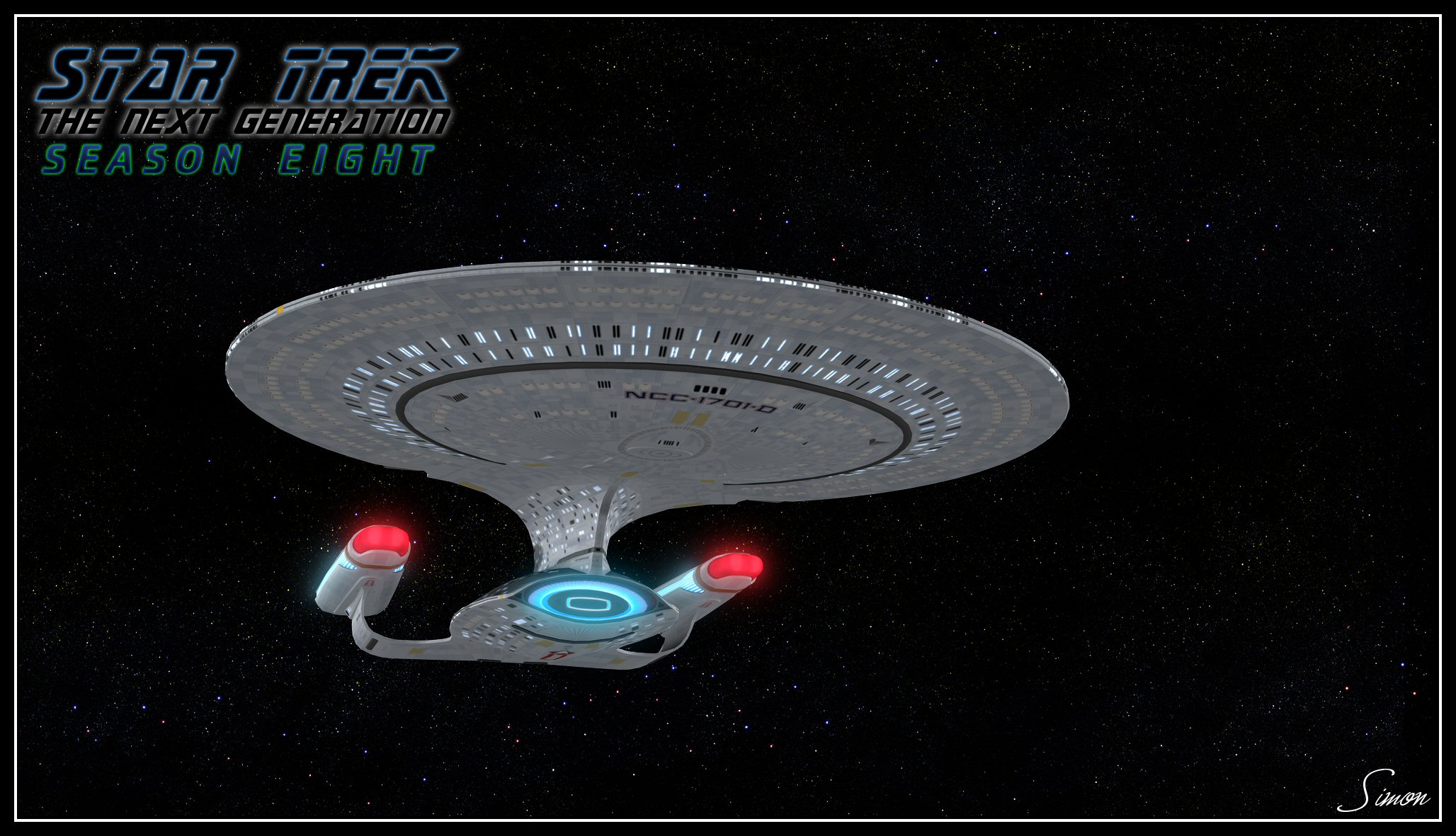 Watch
The Next Generation's opening for Season 8.

Enterprise-D by Scotchy. Converted by me.
Starfield Stock by aRchAng3lZz.

Gosh how I wish they'd managed to do a Season 8, and extended the life of the Enterprise-D timeline-wise. Her destruction in Generations I did not handle well at all, and in fact drove me away from Trek for several, several years.
Reply

yeah I was watching TNG a while back and it was kinda getting on my goat how folks are always going on about completing the original series five year mission, but the TNG films never really distinguished themselves as TNG films.

Reply


I wonder what new plot lines they have in store.

Reply

Loads of cool exploration, mysterious stuff...with the secrets of time and space being unraveled and tied up into knots. Along with corresponding to some of DS9's Dominion War.

Reply

Now hold your nimbus III horses, wouldn't season 8 have the exact same begining as season 1-7? also, should we start some kind of season 8 image challenge?
Reply

Well they did change the opening sequence between seasons 2 and 3...I just thought it might be cool to do some images based on a possible updated sequence.

Reply

But what kind of episode would have followed "all good things"?


Reply

Something fun and light-hearted, probably keeping Worf's promotion, but losing the rubbish where Picard loses his family and Data plugs in his emotion chip.
Reply

Yeah, I was never happy with the treatment of the Family Picard in "Generations". Though the emotion chip, even though it went in the face of the show.. I was kind of okay with.
Reply

I didn't mind the emotion chip, just that with subsequent films it wasn't explored but just used as a gimmick and in a lot of cases didn't affect Data's persona at all.

Reply

Reply

Precisely, they gave this character practically the one thing he'd sought-after through the whole 7 years of the series and they never used it to really further the character. I kinda feels cheated.

Reply