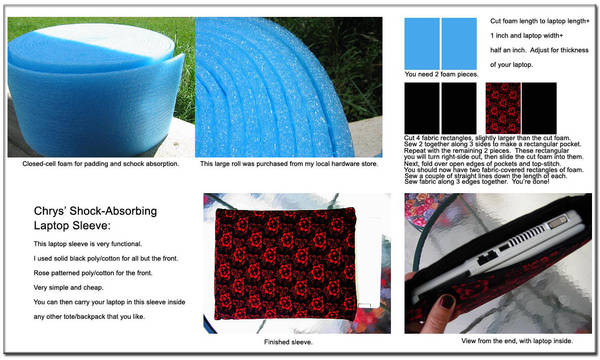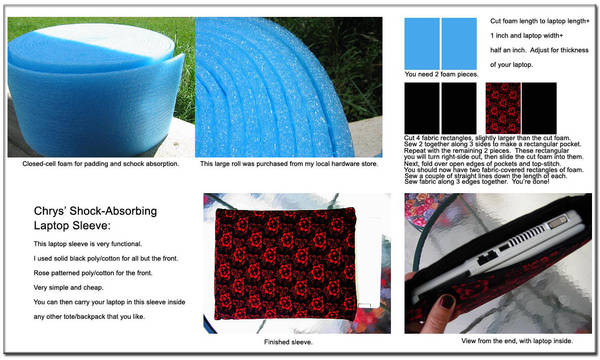 This is a simple laptop sleeve I made for myself so that I could carry the computer in any tote or other bag that I choose.

nice tuto.

maybe it will make me actually do something instead of just thinking about all the tings I need to do

and your blue roller looks like foam pad, I need to look for sth like it = P
~Monik

Reply

I can't find it anywhere, I thought about some kind of sponge, but I also couldn't find appropriate 0o
~Monik

Reply

Wow, such a lovely laptop bag! I really love the rose fabric. Thanks for the tutorial -- I've needed to make a sleeve for my laptop for a while now, and your pretty one inspires me to get working on it.

Reply