Celtic-Art Competition
Firstly, a massive apology to all artists and prize sponsors!!! I am aware that there was a unnaturally long delay between the closing date of the competition and the results being released. There are numerous reasons for this, the major ones I shall explain. Firstly, of the initial four judges, two judges were unable to complete their duties as judges, this lead to a bit of a scramble on my part to find suitable replacements, as I wanted a minimum of four judges from different backgrounds to ensure fairness. Despite my attempts, I was only able to secure one replacement judge, who then had been given some additional time to review the entrees. As fate would have it, a storm also damaged the lines in our area, so my internet was (and still is to some extent, despite repairs to the line) somewhat unstable, making communication and running the group somewhat difficult.
But now, without further delays!!!
Judges

sidneyeileen
founder of


NyanQueen
co-founder of

Greg Jackson, physics student and hobby photographer: Flickr
www.flickr.com/people/62283662…
First Place!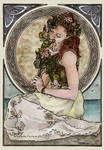 fav.me/d56atrm
Cliodhna at Dusk by
PennyLame



Second Place!
:thumb310310967:
Cliodhna's Wave by
dagoth-jeff
fav.me/d54r1h3



Third Place!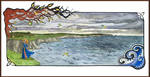 fav.me/d5c1f82
Cliodhna By The Sea by
one-rook



Honourable Mentions
These are the deviations that missed out on placing (by a single point) and deserve recognition for their awesome-ness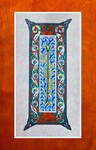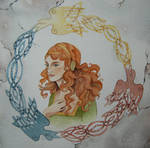 All the deviations entered into the competition are fabulous, and I believe the other two judges will agree with me when I say that it was really difficult to quantify such beautiful pieces of artwork. We would like to thank everyone for participating, and for continuing to make
Celtic-Art
a group of true inspiration!