Jimmy Gibson is the name, Art is my game.
I have always liked to draw ever since i was little with just paper, pencils, colored pencils, markers and crayons.
I am also a Cartoon, Art, and Animation Researcher/Enthusiast/Historian, and I am influenced by great traditional animation. I am mainly influenced by the great Richard Williams, his commercial work, and his great and powerful unfinished masterpiece "The Thief and the Cobbler".
I am widely known for Creating the Online Children's Book available on DeviantArt.com, "The Tails of Edward & Roji", which includes Five Stories of an British Bulldog named 'Edward', and a Japanese Cat named 'Roji'('Rosie' in Japanese). They were based off of John Lennon & Yoko Ono, the Texting for the Stories Started in 2012, while the Story Art was made in 2013, and hoping to make a Demo-Book out of it with the Help of my Ad agent Cousin, but never went to pass until I made it available on DeviantArt.com around 2013 & 14, and was abdored by few.
I have visited many Great Comic Conventions & Sales since 2012, and hoping one day Sell my Artwork and Studies, and sometimes share great Stories with Art/Animation Enthusiasts alike.
I am Currently In-Production of the Web Comic "Devilbull, Prince of Darkness"(as Character Designer & Creative Consultant) in which might be put on hold or Hiatus, and the Second Online Children's Book "YETI & other stories".
Hopefully, one day I would like to work in animation, as either a Storyboard Artist/Revisionist, Character Designer, Voice Actor, and/Or Production/Video Game Designer, Art Illustrator, a Cel Animator, Film Director/Writer, and one day keep the Heart of Traditional Hand-Drawn Animation alive again. I also hope to work as either a Comic Book illustrator/Cover artist, Mural Artist, or Advertisement Artist.
And I am willing to "Spread my Wings and Fly".
My Art Style does Span from 'Adventure Time' to Mr. Matt Groening Art-Style, with a Hint of Eastern & Western Art Style.
You can also Follow Me on:
TWITTER:
twitter.com/CelmationJimmy?ori…
and INSTAGRAM:
instagram.com/celmationjimmy/
ART/ANIMATION-OGRAPHY:
FOR ART:
THE BLUE ROSE INN & RESAURANT (2013) - Artwork Submission
THE TAILS OF EDWARD & ROJI (2012-13,2014)(DeviantArt) - Author & Illustrator
DEVILBULL, PRINCE OF DARKNESS (2014)(Unfinished)(DeviantArt) - Character Design, Creative Consultant, Art & Story
NICOLE (Unfinished)(DeviantArt) - Author, Story Art, & Character Designer
YETI, AND OTHER STORIES (Unfinished)(DeviantArt) - Author & Illustrator
50 MYTHICAL CREATURE CHALLENGE (2015)(Completed) - Monster Designing
100 COMICS CHALLENGE(2016-2018)- Writer & Story Artist
INKTOBER CHALLENGE (since 2015)
OTP CHALLENGE (2017-2018) (Chowder x Panini)(Scott Pilgrim x Ramona Flowers)(Lord Dominator x Queen Tyr'ahnee) - Story Illustrations
:thumb381638763:


:thumb405163585:




:thumb334154270: :thumb618081624:

:thumb688175538:


:thumb496562184:



:thumb695946074: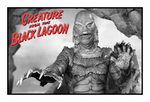 :thumb608765023: :thumb603191006:

:thumb722060680:

Favourite Visual Artist
Richard Williams, Don Bluth, Ralph Baksi, Pen Ward, J.G. Quintel, Natasha Allegri, Pete Browngardt, Rankin/Bass, Genndy Tartatovsky, Henry Selick, Phil Nibbelink, Sonic Team Artists, Disney's Nine Old Men, Katie Rice, Jose Luis Moro
Favourite Movies
The Thief and the Cobbler(Recobbled Cut), 1980's Don Bluth Movies(NIMH to ALL DOGS), Wizards, Hotel Transylvania, The Black Cauldron, Twice upon a Time(Original HBO Version), Return to Oz, Rankin/Bass Movies
Favourite TV Shows
Spongebob Squarepants, Adventure Time, Regular Show, Uncle Grandpa, Do It Yourself Film Animation Show, We Bare Bears, Over the Garden Wall, Ren & Stimpy, The Simpsons, Futurama, Chowder
Favourite Bands / Musical Artists
Pink Floyd, Queen, U2, Gorillaz, Band Aid, USA for Africa, Any 80's New Wave Music Artists, Royal Philharmonic Orchestra(conducted by Louis Clark)
Favourite Books
Dragon Ball, Scott Pilgrim, Archie's Sonic the Hedgehog, KaBoom Comics/Graphic novels, Attack on Titan, Anya's Ghost, Seconds, The Illusion of Life:Disney Animation
Favourite Writers
Stephen King, L. Frank Baum, Bryan Lee O'Malley, Carlo Collodi, Zeus Cervas
Favourite Games
Any Game I have on the Nintendo Wii, anything Mario or Sonic
Favourite Gaming Platform
Action/Adventure, or any sort of genre i love
Tools of the Trade
Paper, Pencil, Markers, Sharpies, Colored Pencils, Crayons
Other Interests
Music Loving, Web Surfing, Wii Playing, Hot Topic/Spencer's Related Things, Dark-Themed Family Films/Animated Programs/Storytelling