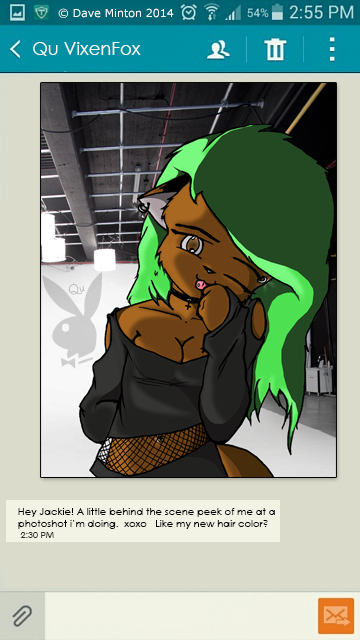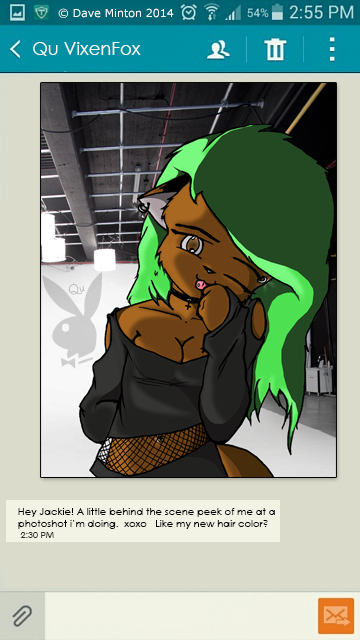 Watch
The sort of sort on this as a back story is that Qu has a bit of a Canada sized crush on Jackie,

's fox guy character. She's been focusing mostly now since her stopping drinking and retiring her music career... at photography and modeling. Not her first time in a more adult style photo shoot. But apparently while getting ready or afterwards; she's decided to text Jackie a hello text with a selfie of the studio and herself.
She also recently decided to try doing a full green kinda hair style and color which she hopes might be something Jackie might like as a more out of the ordinary style.
Image is a bit smaller after digital work and basically the photo shopped Samsung text message app window I nabbed from Google images. Digital isn't my strongest art style for sure. Still a fun little something I finally finished seeming it was started at least 1-2 months ago.

Qu Vixenfox is © Dave Minton 2014 ( me)
Idea/ Inspiration was from


Gosh this is SO CUTE ;.;
The mischevious expression on her face is so perfect, and the green hair compliments her brown fur nicely!

And I love how you made it look like an actual celphone(/smartphone) screen!
Yeah, Jackie would definitely see cuteness here. ;D
Reply