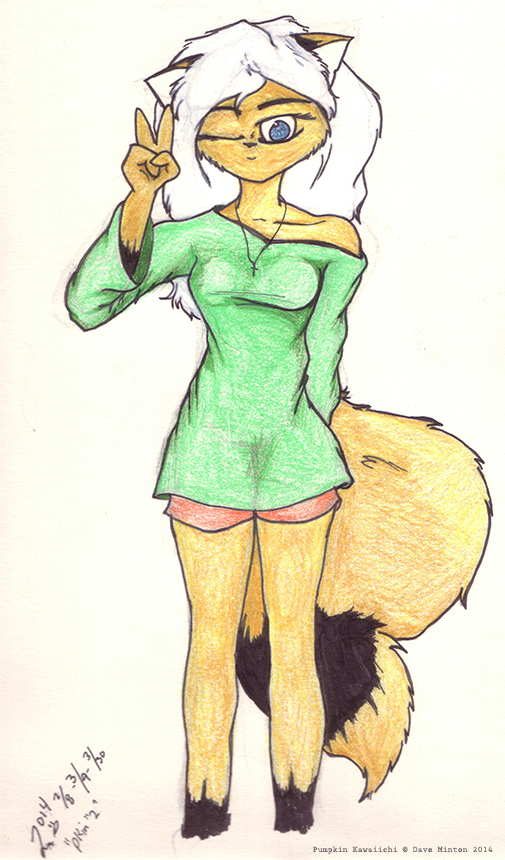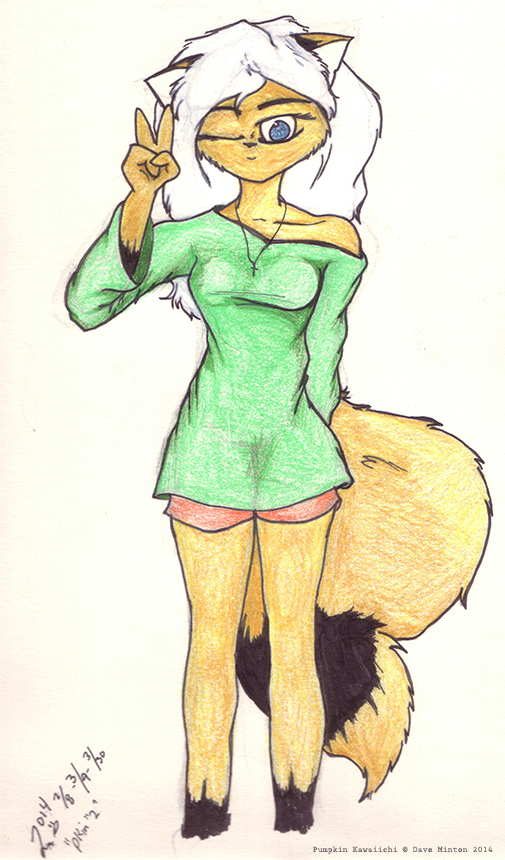 Watch
A chara who came from out of nowhere while I drove around on my forklift at work one night. Her entire story I might blog about here or on CelixBook in near future. Kinda late right now and have work in the wee crack of the morn.
Basicly she is a Kawaiichi like Darket and Kosie and the others; the major difference is that her main powers/abilities are souly based on her ability to transform into a human or back to a chi. Beyond that she has no other mystical abilities. She is however a very courious chi and spent a LONG amount of her time before and after personally discovering her ability reading and researching the world.
She is also in a way the only successful chi to go into the human world and find her way into a normal human life and knows almost all the main human interactions and concepts including romance, relationship, and taxes things. She works in a Industrial Warehouse doing a job you'd not expect someone as generally girly as she is would do.
She has a rather southern belle, firey side though and is a huge fan of starbucks or anything coffee and chai. Her fur patterns are much different compared to the other chis and her name comes from the fact that she looks a bit like a lil whip crème topped fluff of pie... and from Kawaii finding in her earlier chi days and still currently.. she has a craving for pumpkin pie.
She is also a very lucky little thing as she is already going to be a star as this image will also be edited up in Photoshop to be the first Main Page Background for the Celix Site.

Pumpkin Kawaiichi © Dave Minton 2014