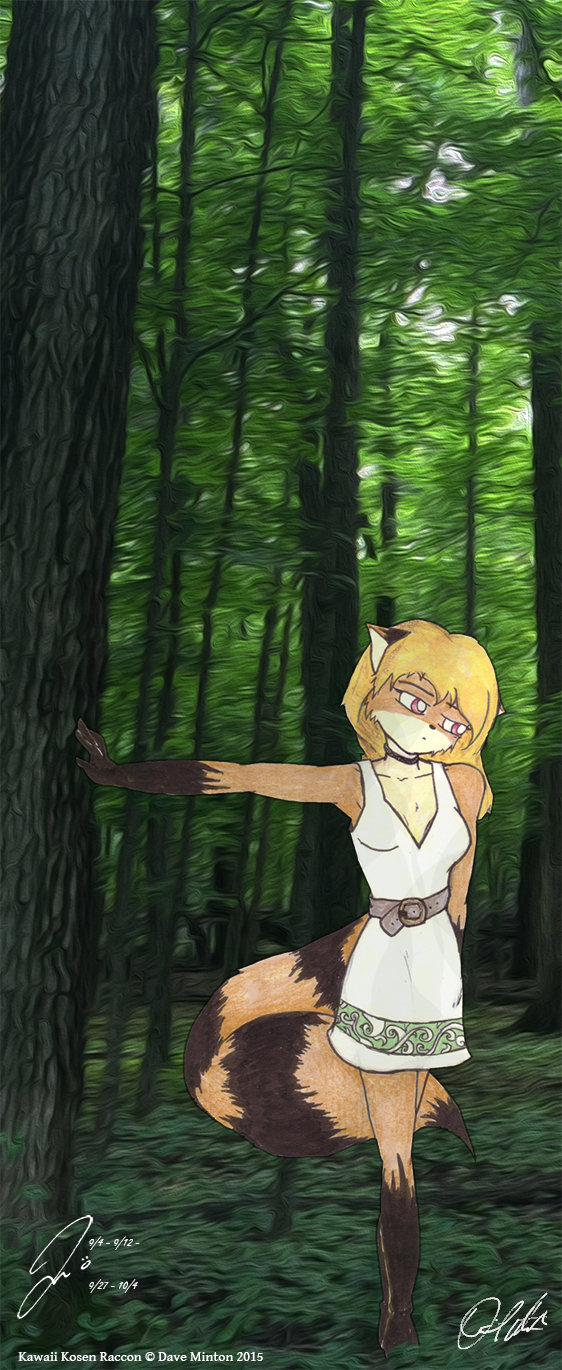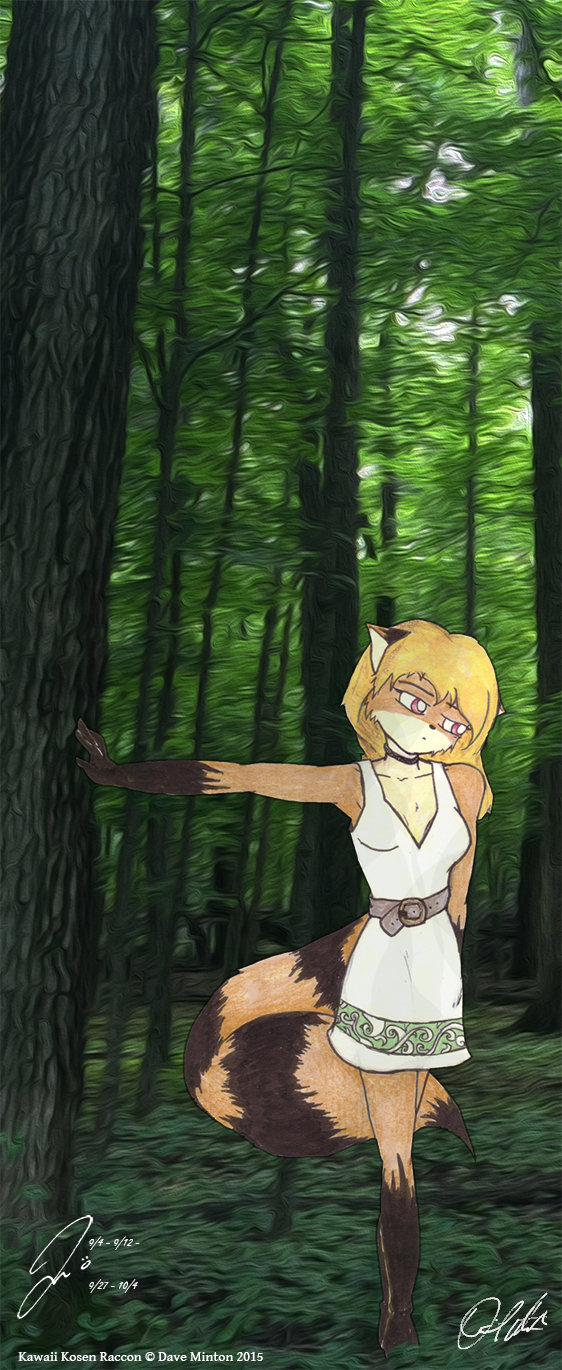 Watch
Acting kinda as a hallows eve image this year. Kawaii is out on a stroll in the forest. She's taking some time to think to herself and has been letting her hair grow out for once. No clue for how long until she hates it and cuts it off... I think she looks nice with longer hair.
This is also a bit of a redesign i've done on her to kinda better match maybe a more current mental of her. Also I feel she and all my characters at some point will age and even as a reaper it will show, just not as much as us normal humans. Also shows her in a dress which isn't very common for her.
Kawaii wishes you all a Happy and Soul recharging Hallows Evening.
Kawaii Kosen Raccoon © Dave Minton 2015