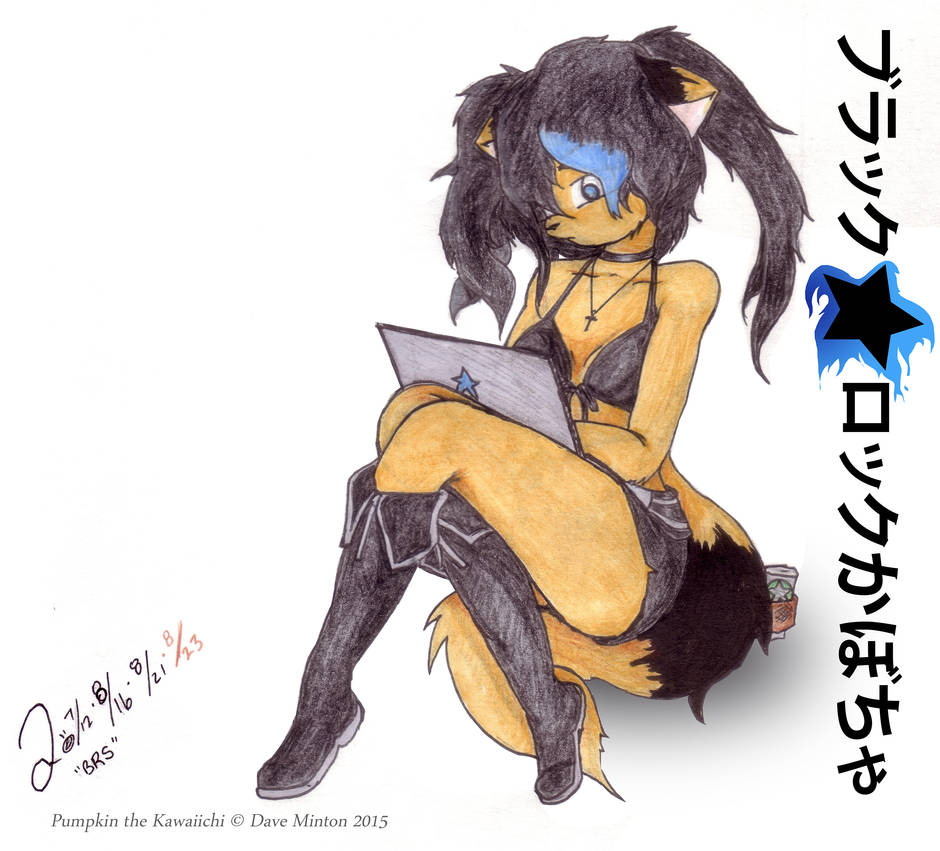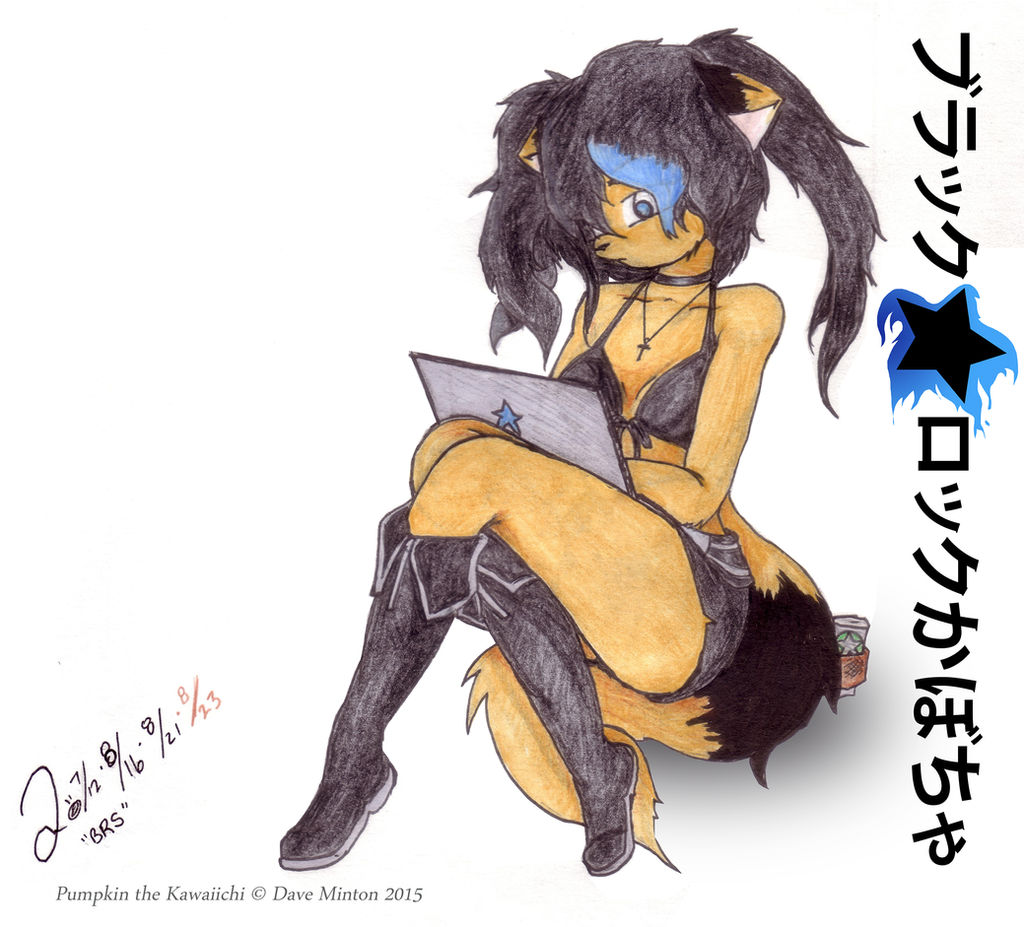 Watch
Pumpkin being a major Anime lover enjoys going to conventions for her favorite shows. She's getting into Black Rock Shooter, a Anime I wanna watch after seeing some select clips from a YouTube AMV, and her Cosplay is as the main character.
She's currently editing her YouTube video of the Con while sitting with her Starbucks coffee - as one does who is a YouTube Famous Kawaiichi.

She isn't wearing her hoodie cuz it got too warm for her and so she's sticking with the leather shorts and bikini top for now. She dyed her normally whip creme colored hair black and with a light blue highlight just by her right eye to match the character to her best abilities.
I think for a Kawaiichi, she knows how to have fun and be creative while also maybe a bit super cute. Well Kawaiichi's ARE the masters of cute. hehe ENJOY! The Text on the right of her is a mix of my own rehash of the anime's logo and a google translate copy paste that literally means " Black Rock Pumpkin".

Pumpkin the Kawaiichi © Dave Minton 2015