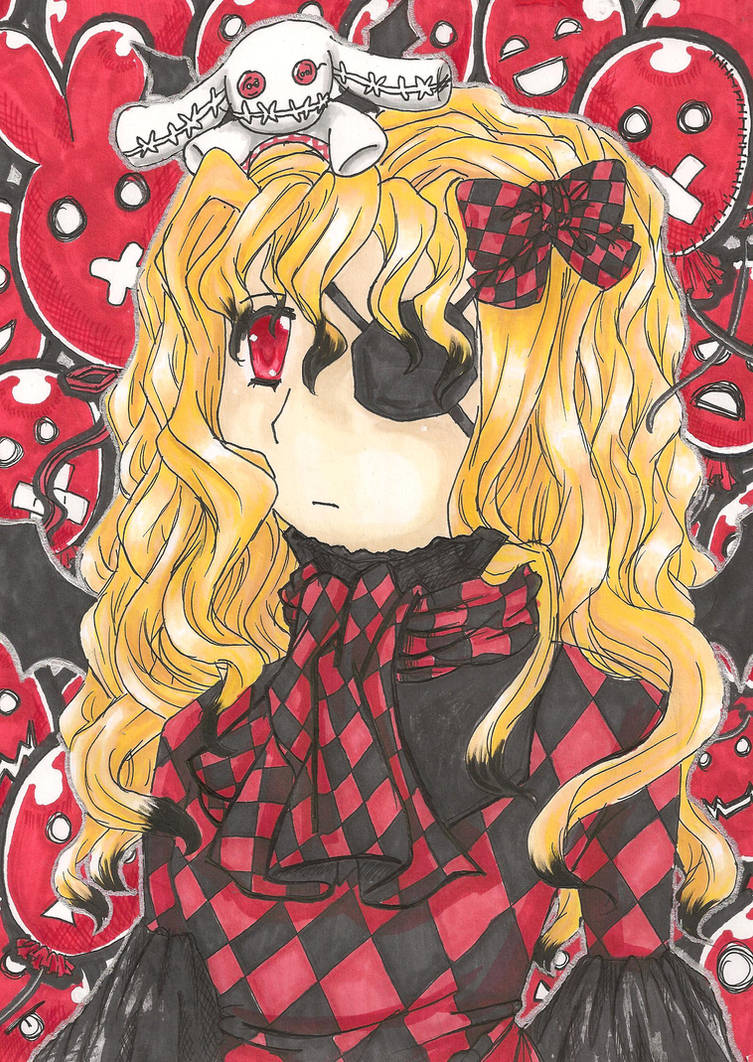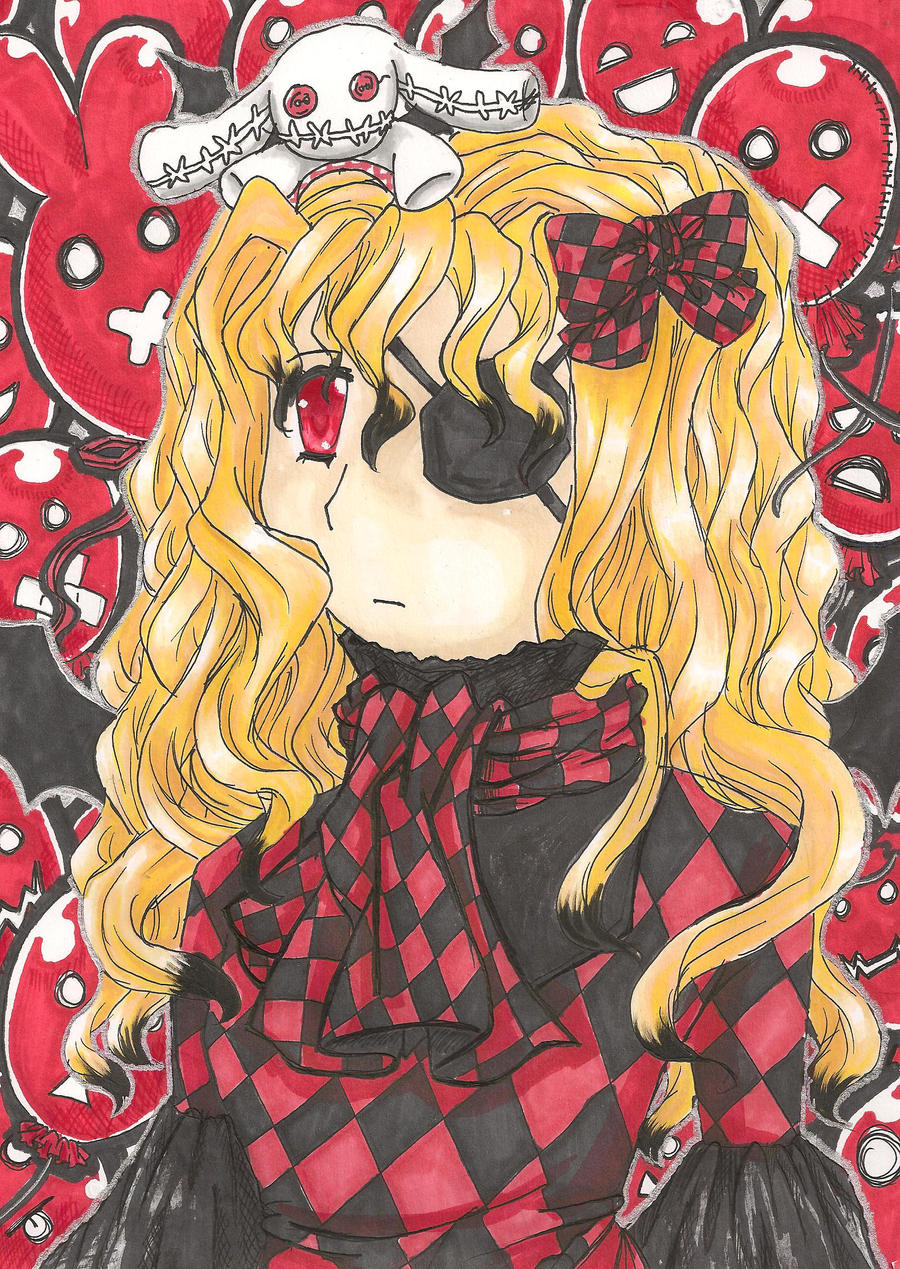 Watch
I LOVE YOU PROMARKERS
this took 2 days =-= cause i wanted to draw a checkered scarf like that.lol.
my oc haruka.

im giving her more clothes <3

The checkered pattern do seem like they look forever to do! But you did them so well :] The hair is very nicely coloured and the background looks amazing.

Reply

soo cool!!!!!
i like d way u coloring it with marker~! very good~
good job with d hair!
Reply

Eye patches!! Great drawing btw
Reply

Reply

i put other pieces of paper underneath

Reply