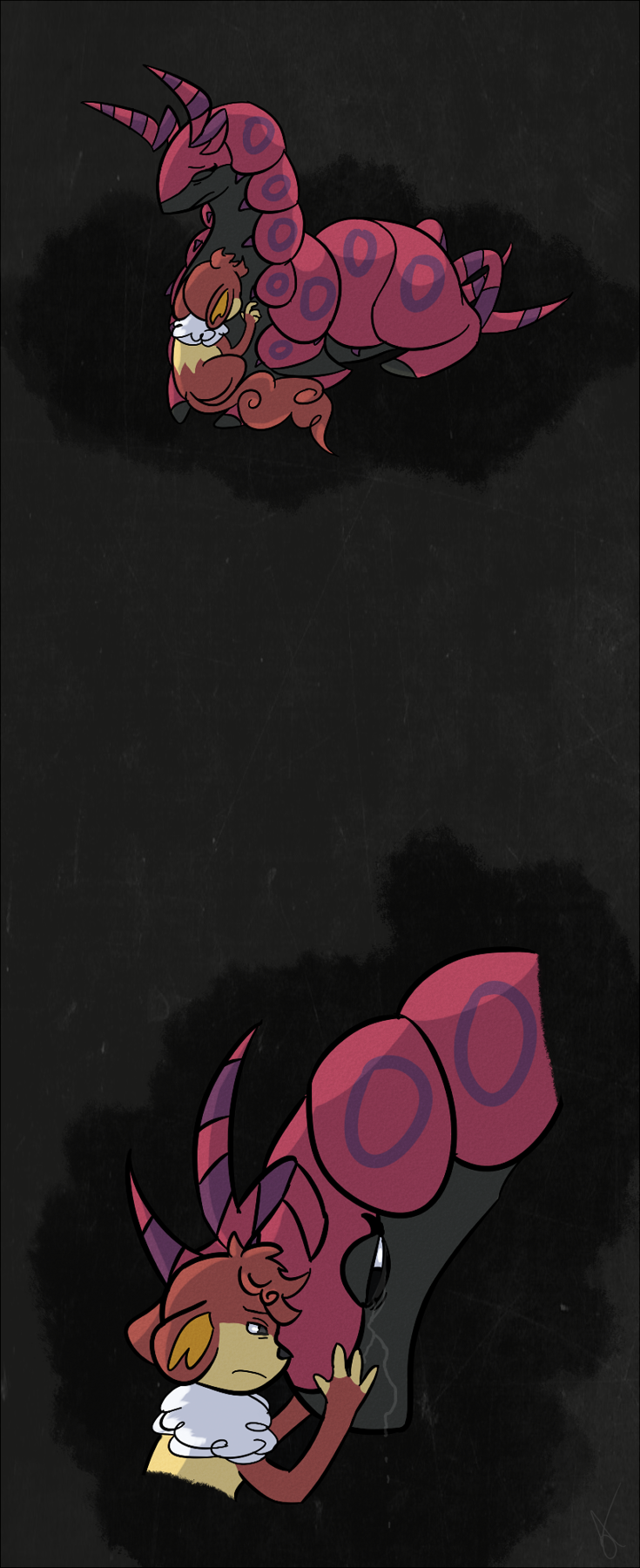 Watch
If you're a fan of Nuzlockes and haven't watched Marriland on YT: you should.
Cardinal and Wren. These two have lasted a long time and been through some difficult things--Cardinal especially. I like to think of Wren as the motherly protector of the group, who shares a close brother-sister bond with Cardinal even though they're not paired together. She's been there to comfort him whenever he needs it, and strikes down their foes with the severe fury of a mother scorned.
Until her own partner, Quail, died. Then the roles were reversed, and the strong, motherly Wren was the one to find comfort in someone who knew how much this kind of loss hurt.
Watch Marriland's Black Wedlocke here:
www.youtube.com/playlist?list=…
AND PREPARE FOR THE FEELS.

Hopefully Penguin understands

Reply

FEELS ARE TO BE HAD ON THE WEDLOCKE TRAIN

Thanks for drawing this, by the way! Contributions such as these are /really/ what adds the depth to it all... Especially when done well, like this!

I hope that they last until the end. They've been through too much to /not/... you know?
Reply

THE WEDLOCKE FEELS TRAIN DON'T MAKE NO STOPS

Thanks! I've always loved Marriland's Nuzlockes, but I'm attached to this team something special. They've all seen so much death early on and it's inspiring to see them getting stronger and stronger. Here's hoping they make it to the end, too!
Reply