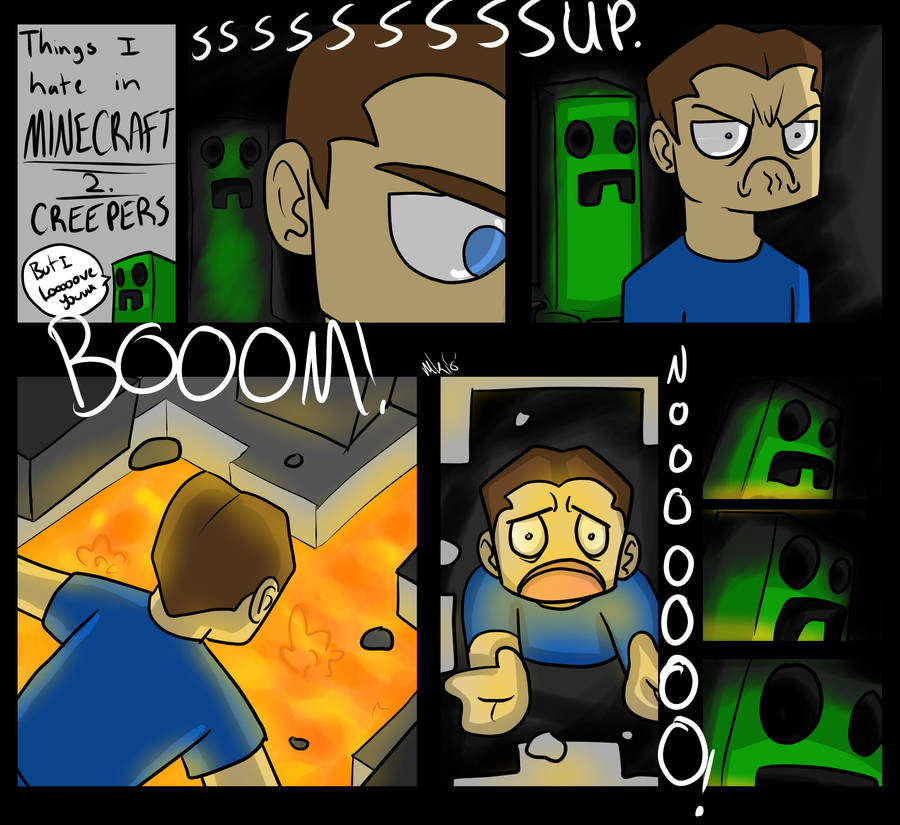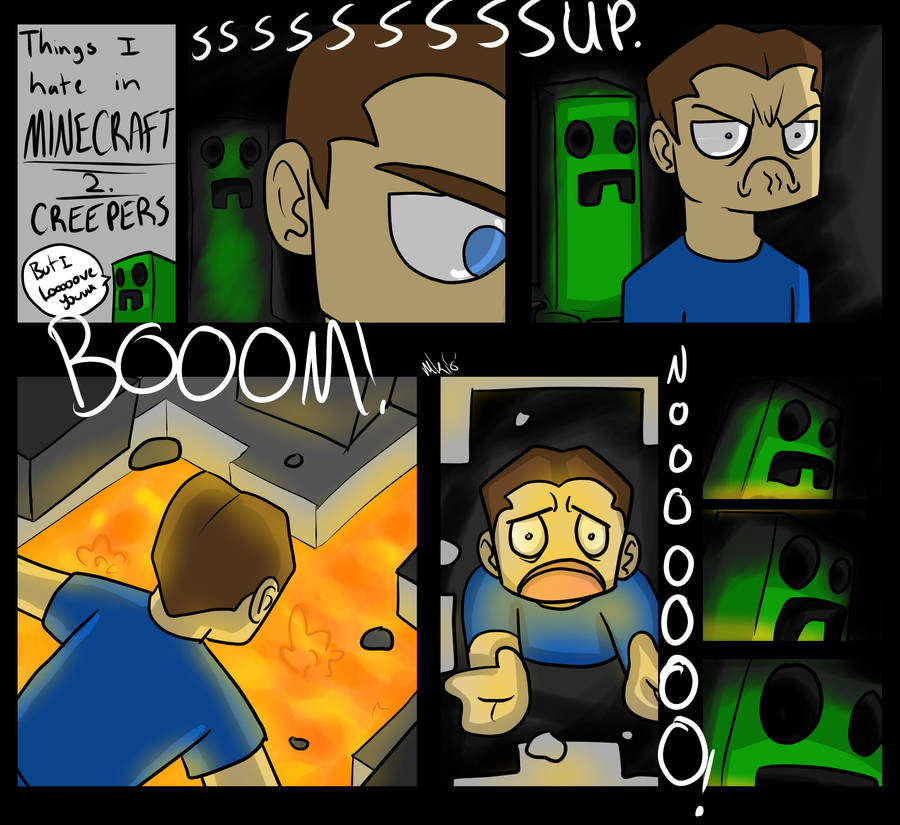 Watch
This took a long time xD

I actually absolutely adore everything about Minecraft but there are some things that irk me sometimes

Number 2.
This is a mix between Creepers and mining/falling into lava.
God damn you creepers! And don't ask me how it's still alive up there after esploding... Creepers are just that creepy.