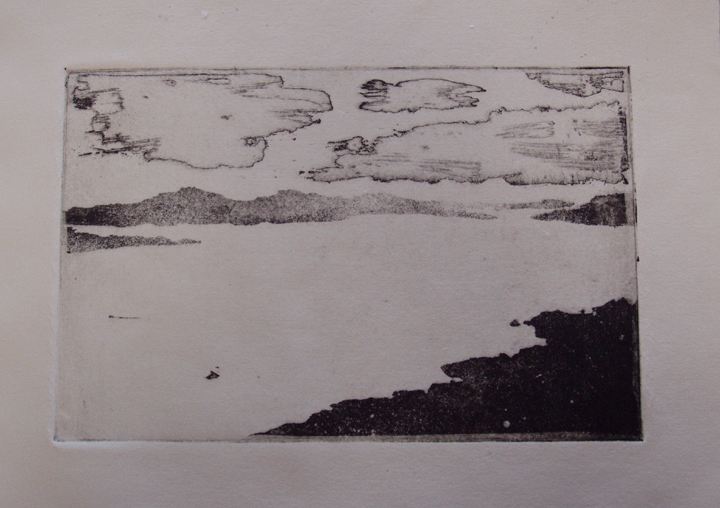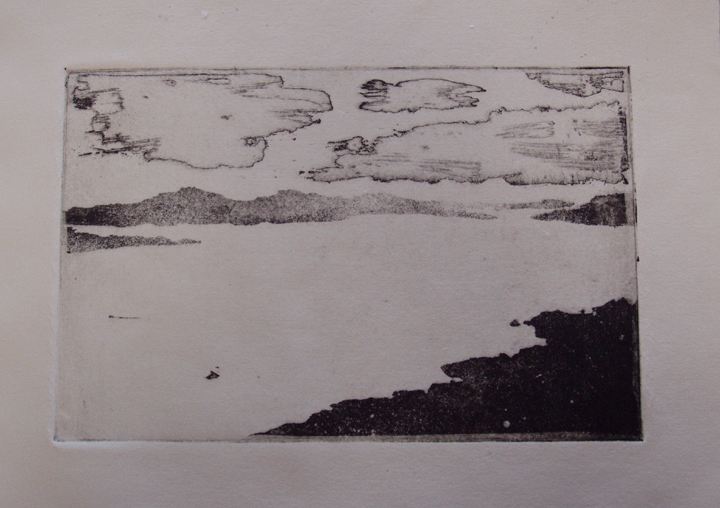 Watch
this is a work in progress in my etching class
using sugar lift and aquatint

i felt like in scraps there would be no possible way comments would be made on this
for potential changes to the work
so here it is until i have the final to put in its place

Interesting textures on what I assume are clouds up there; quite nice. If you do work on the sky and clouds, don't lose that. Do you intend to darken the water a little and put some texture there, for the waves?

Your bevel is a trifle messy; you should file/burnish/wipe it better, methinks.
Reply

Yes those are clouds in the sky, I was thinking about adding a bit more to the clouds maybe some texture that is even deeper.
I wasn't exactly sure how to texture the water, I was going to put a dock or something but I think I prefer it without.

And yeah... the edges and I were in a fight, mainly because I put them exposed in the acid for two minutes accidently.

Thank you very much for your comments, they are much appreciated.
Reply

The entire Printing section is a little underutilized, from what I've seen. Glad to do what I can to liven it up.

Reply