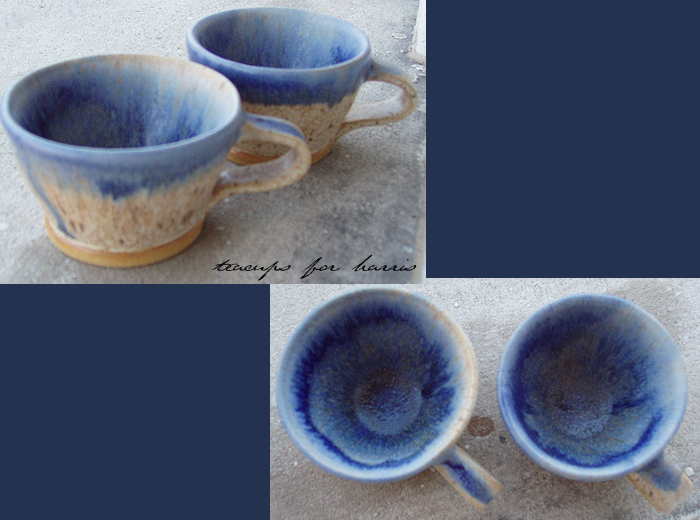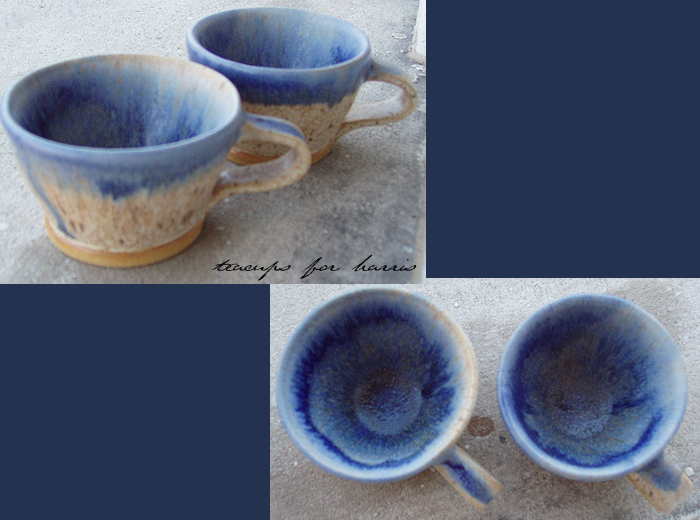 Watch
set of teacups i made for my boyfriend
noxima blue and tbg glaze
there was an error during the glaze fire and i thought i was going to freak out if these perished in flames
but all is right with the world and the teacups are happily in new york

excellent form and wonderful use of glaze. I wish my shop had some of the glazes that seem avaliable to you. lol. Do you by chance know the recipe for the noxima blue? Or did you aquire it commercially? >.<
Reply

I am sorry that I dont know the recipe for noxima blue, but I do know it was not a commerical mix. My professor hates buying things premixed.
Reply

Humm.. I'll look around for it. It has a different quality than the woo blue I know how to mix. And usually commercial glazes are better off for low temp. The color range in my opinion is just brighter, and better for cone o4 but not for high temp glazes. But thanks!
Reply

These are fabulous. You should really do these in a whole dinner set. I really love the mix of the two colors. Glad they did not perish in the flames
Reply

Thank you, I had hoped to make a teapot to go with the cups but classes are coming to a close, next time I take a ceramics course I plan to try to make more.
Reply