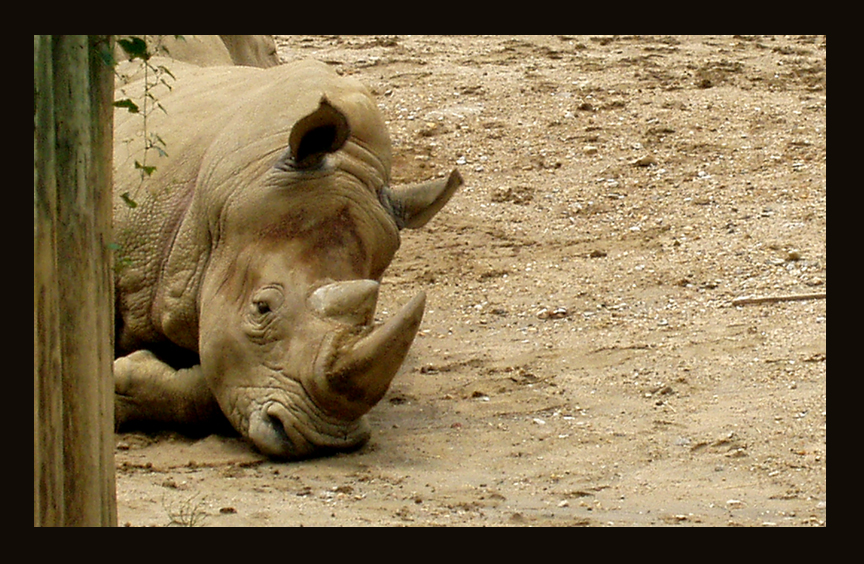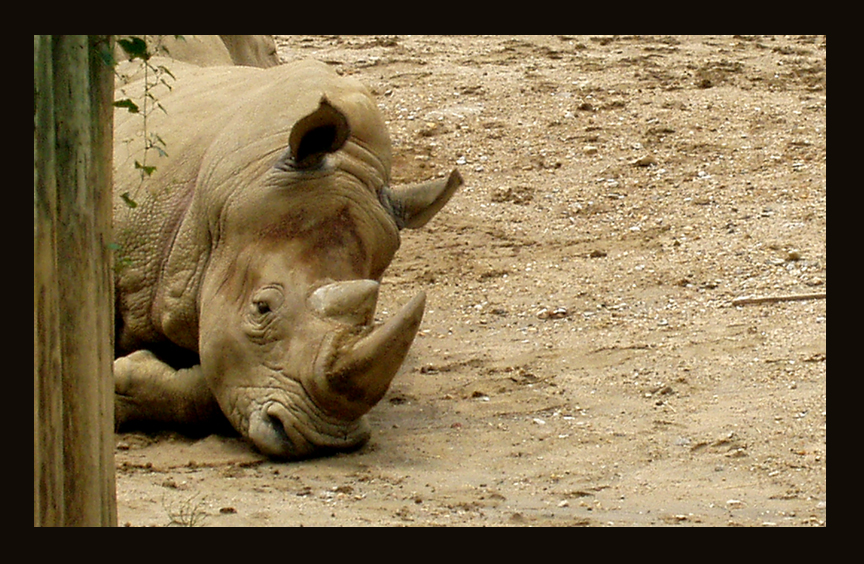 Watch
the most emo rhino ever
only found at the baltimore zoo

hey i have a picture of this same exact rhino!! weeeeird
Reply

hahah, was he just as emo when you saw him?
Reply

Aw! That's funny and sad at the same time. aw. I'd probably be emo if I was stuck on a cage/pen on display all the time, too.
Reply

yeah, although i think the rhinos were just hot
they have lots of room so it seems and they get to share their space with the zebras
and who doesnt love a zebra?
Reply

it seem sad. great picture.
Reply