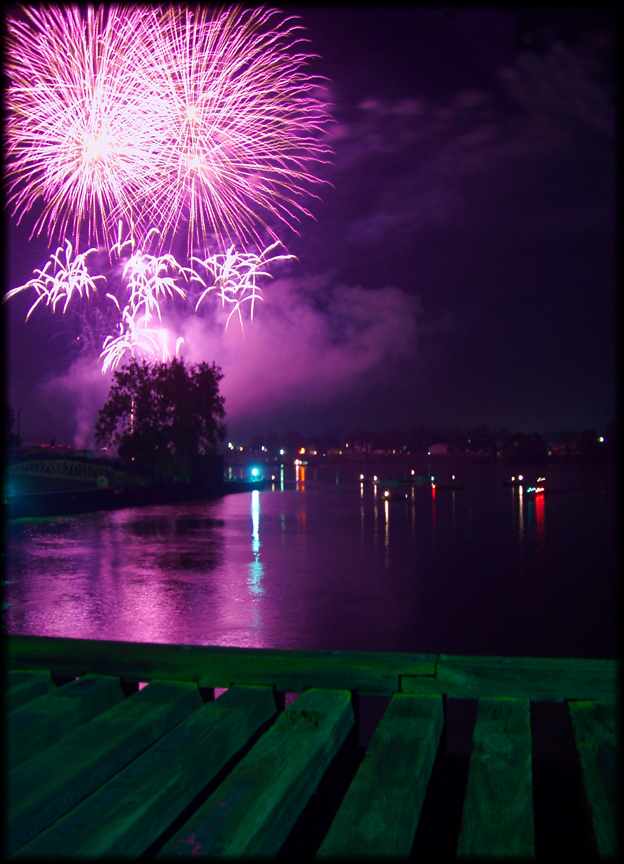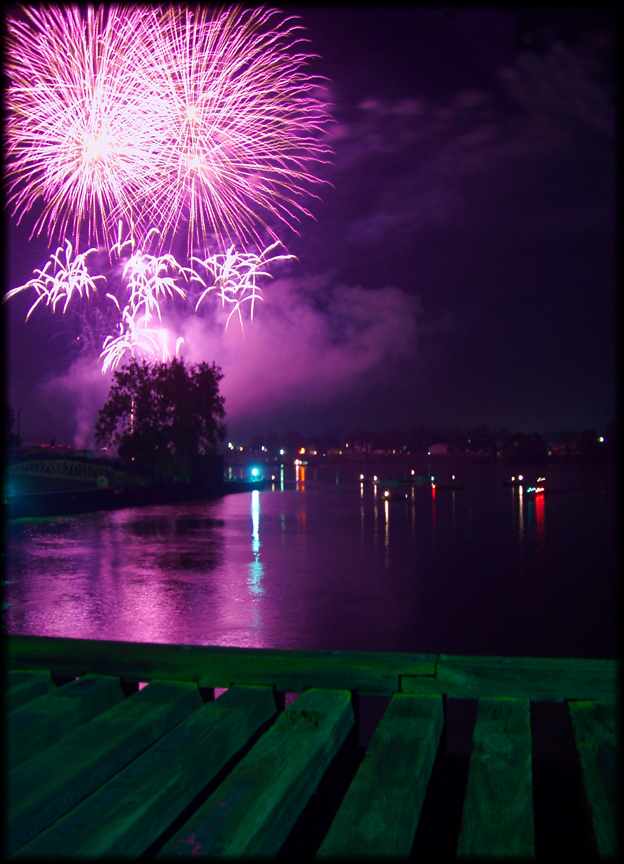 Watch
ing the purple rain

sternwheel fest
from the foot bridge
stupid people kept shaking it
humph

This is gorgeous. Such a shame for the fools on the bridge shaking it though. The sharpness is not quite there in the darkest areas unfortunately, which is a real pity, becuase fireworks are pretty hard to get right, but you have managed quite admirably. From the fizzling hot whites through to the soft purples, the explosions have been captured very beautifully, and in a little pattern too: extra bonus points. The lights reflecting off the water add extra interest around the picture, as does the well framed bridge. A very good idea to keep that in the picture. Loving the purple smokey effect, which i kinda sillhouetting the tree. If only it weren't for that camera shake.....
Reply

Thank you for such an indepth comment
shaking is my biggest problem with night shots, but i love the look of the dark and light contrasts so much
i have a tripod but that actually was even worse with the way people were lumbering across the bridge
once again thank you for your comment
Reply

Reply

Reply

thank you, colors are what draw me into whatever i fancy photographing at the moment
i think that is why i am so unsuccessful with black and white shots
Reply

Really great picture, that's a hell of a beutiful firework...
Reply

nice colours, and impressive reflections.
Reply