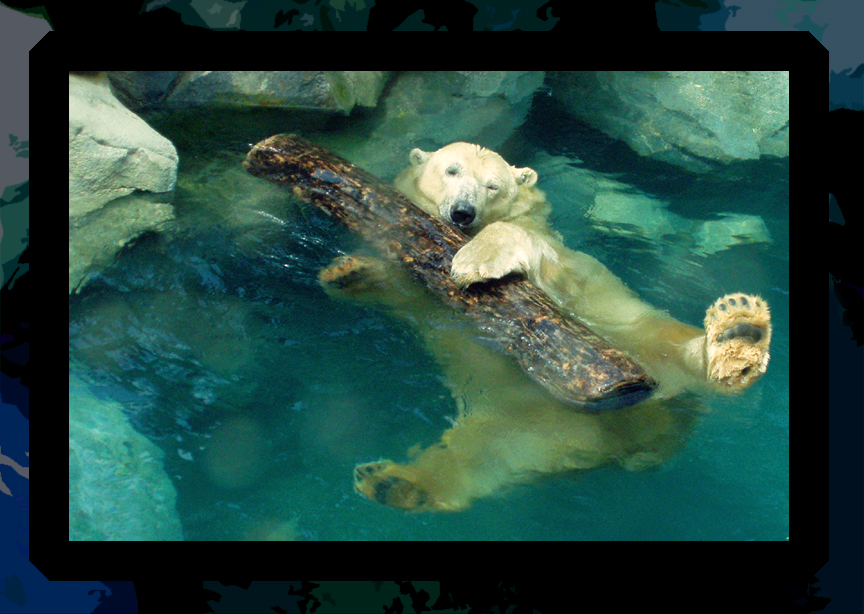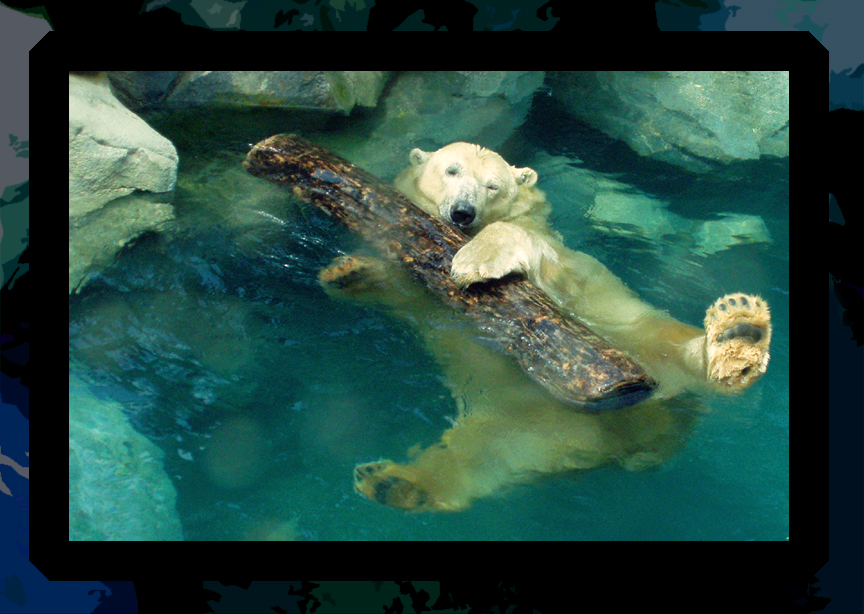 Watch
be someone

polar bear at the new exhibit at the baltimore zoo
playing with a log
whee

Nice shot! Is it Magnet or Alaska? I swear those two are so freaking awesome.
I love the fact that the bear is looking at you.
Reply

ahhh! what a GREAT shot of this polar bear. this is one of my favorite animals to see at the zoo

Reply

thank you
my favorite i think are the prarie dogs and penguins, which if you saw all of my shots of the two it would be painfully obvious
the awesome thing though was they were cleaning the snow leopards' cage when we were leaving so they were out and being adorable
too bad my battery died right after the rhinos
Reply

Hehehe. Ok. This is just cute. Great capture, he's even looking at you!
Reply

haha, and to think i took this through a window with rain dropletts on it
i was rather excited when i got home and put the shots on the computer just to see how those dropletts came out
Reply

I really really like this!

it's so cute! Great colors, great composition...only thing I don't like is the border. It kinda distracts, doesn't fit in somehow. Maybe something simple? But other than that, it's awesome

Reply

haha yeah, i had issues with the border too
i felt like there was too much darkness with out it and not enough with...
Reply