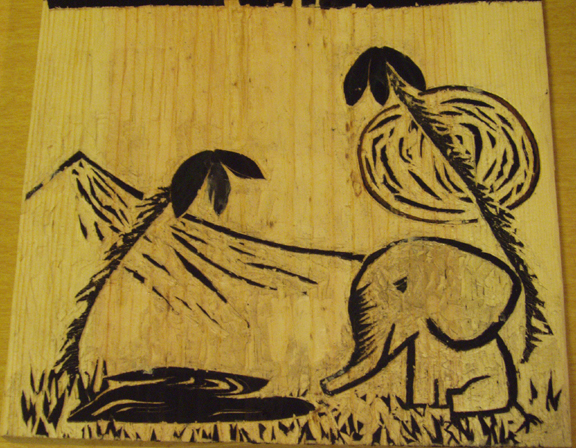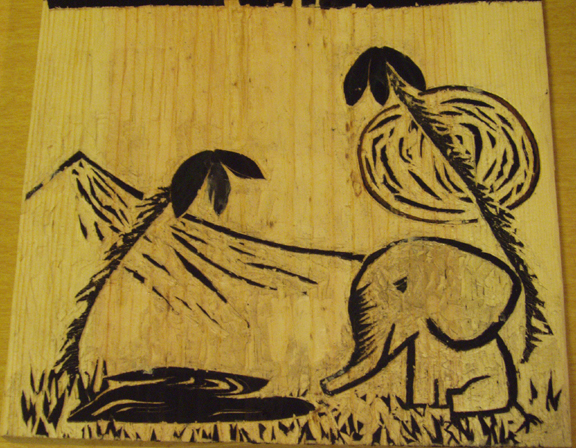 Watch
my first woodcut
made for class
in the original sketch the elephant looked very angry
so i felt he was angry because he wanted some bubble gum
and his name is hubert

carved in pine

Reply

This is adorable and wonderful Sam. Elephants are great. Too bad he has water and no bubblegum!
Reply

thank you! I am currently working on a fish who i find to be the most adorable fish in the world
Reply
Super-awesome.

Reply

It's so cute! An excellent first effort at a wood cut!
Reply