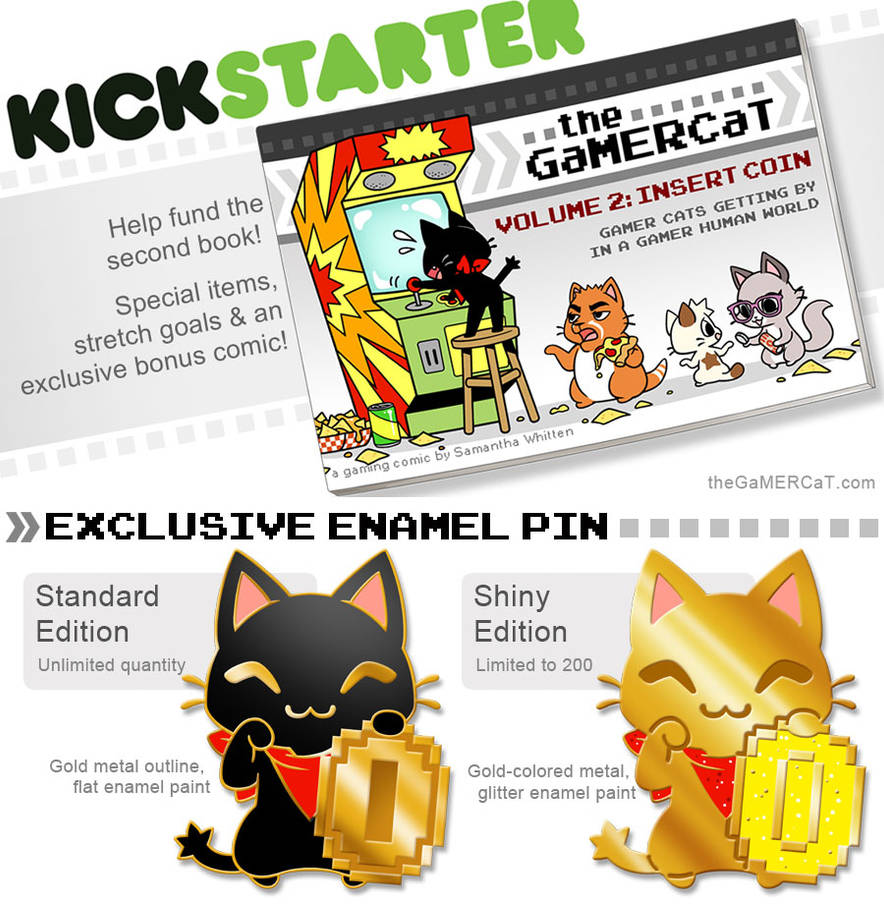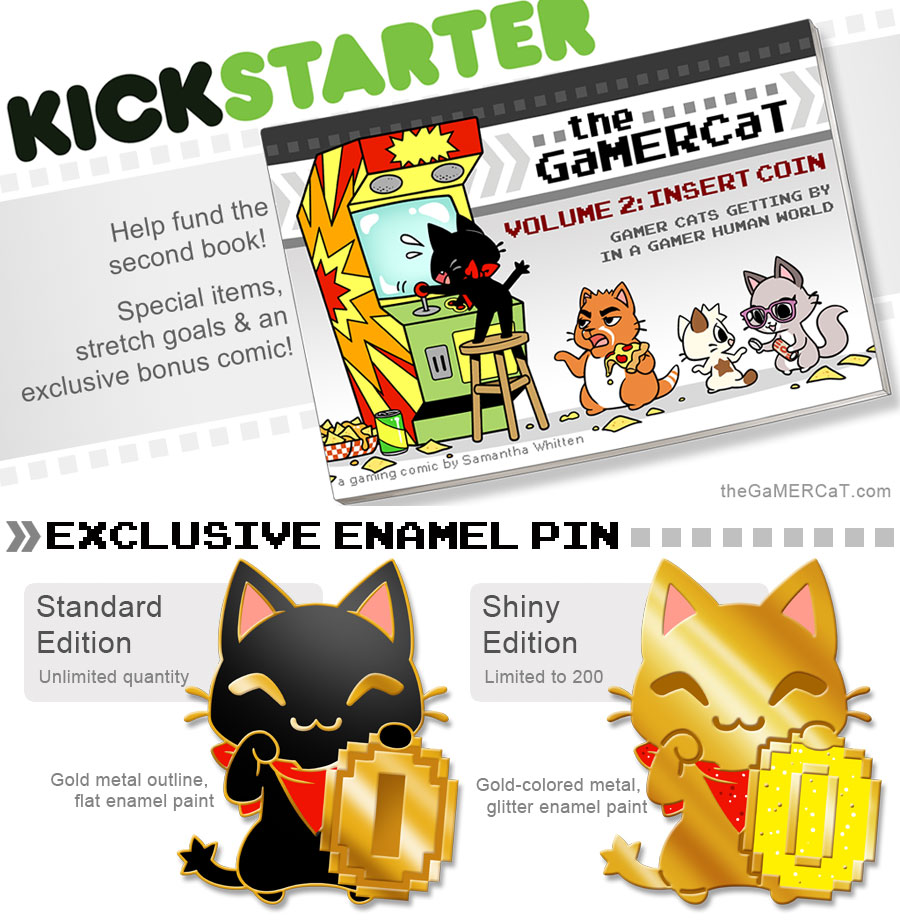 Hey everyone, I'm currently running a Kickstarter to fund the second printed book of Gamercat comics! We've hit all the stretch goals so there's extra goodies for all physical pledges

Please check it out if you're interested!

Check out the Kickstarter here: www.kickstarter.com/projects/c…
Read The GaMERCaT online here:
www.thegamercat.com
This book picks up where the first one left off, with the next 100 comics, new concept art, character profiles, bonus illustrations and an exclusive, brand new 5-page bonus comic. This time the bonus comic focuses on Glitch and how he came to be in the trash can where Gamercat first found him. Readers have long been asking for more information about his past and this comic will give a look into it.
There's also a really cool enamel pin featuring Maneki Gamercat with an 8-bit coin. It won't be reproduced after this, so this is your chance to grab it!