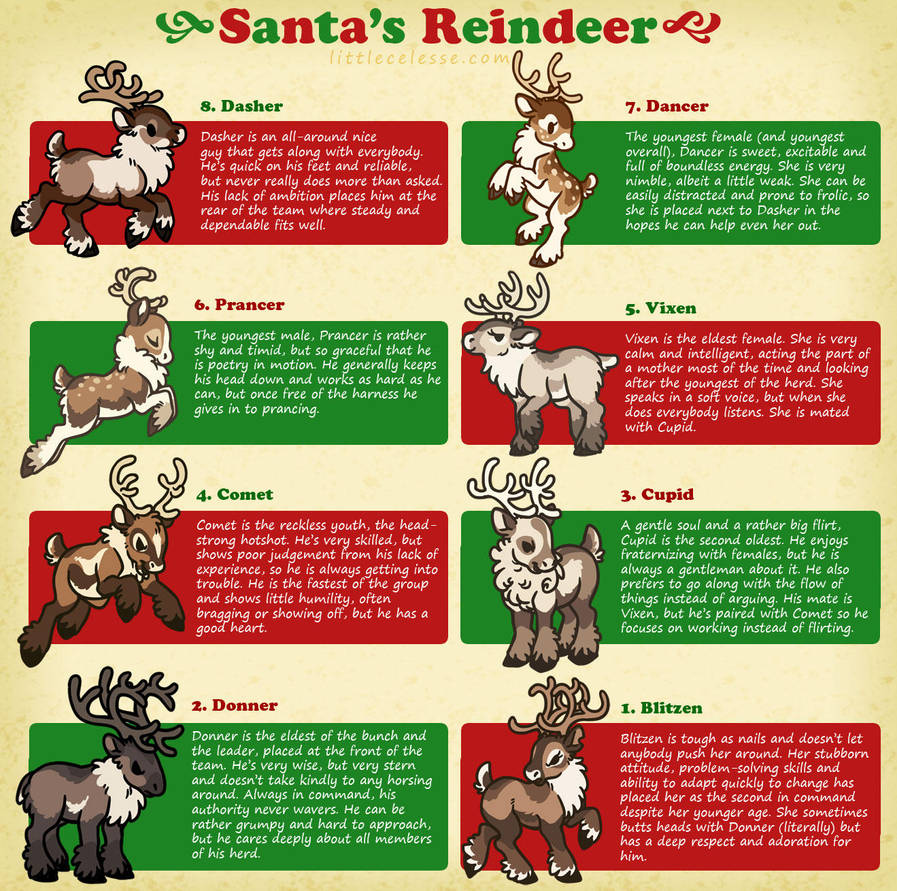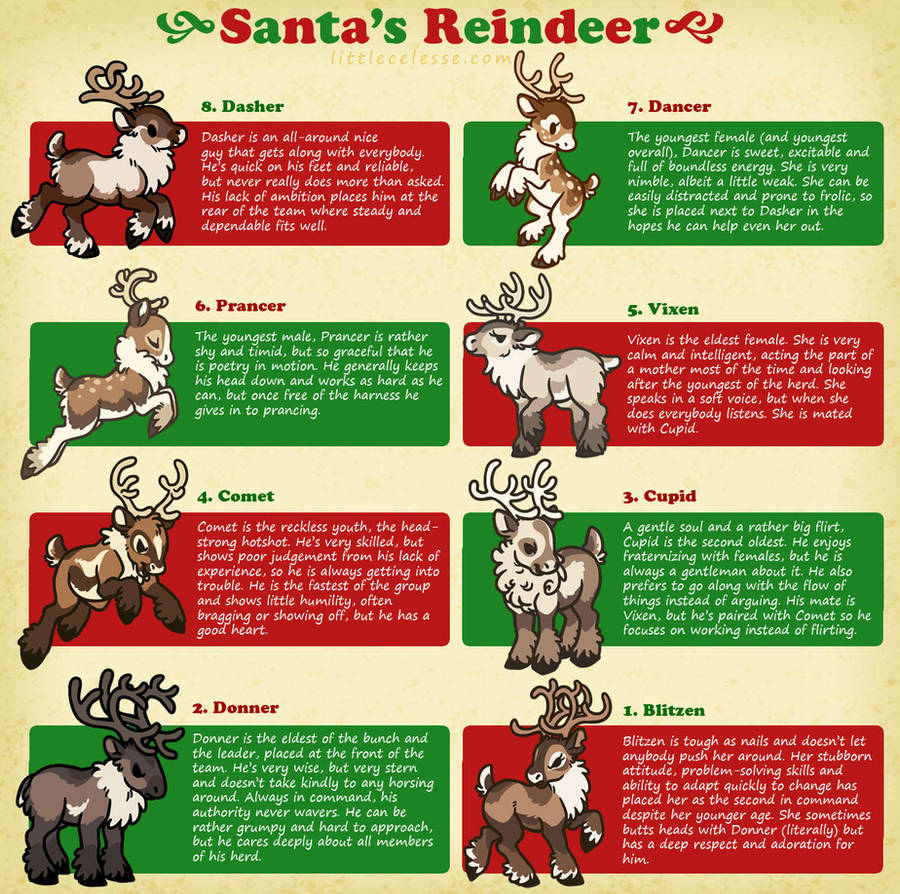 Watch
Edit: Bumping because it's Christmas time and I can wooo

Go here for Rudolph -
I meant to post this yesterday, but Christmas activities got in the way

I doodled up these little reindeer on Christmas Eve for fun. I was originally doing more detailed drawings of them, but I ran out of time fast, so I resorted to chibis.
I've thrown in the descriptions of their personalities as I envision them. I think it might be fun to do a holiday comic about them, or simply explore their characters and relationships more deeply, but this is all I have for now. Enjoy!
Bonus Tidbits:
All of Santa's reindeer should technically be females. Male reindeer lose their antlers at the start of winter, while females keep theirs until spring, so it's unlikely that during Christmas the team would be male. But we're also talking about magic reindeer here

Donner and Blitzen originally started out as Dunder and Blixem. Not very appealing for Donner, is it? I don't think he'd take kindly to the constant Dunder-head jokes he'd be subjected to.
Done in Paint Tool SAI & Photoshop CS3. Do not copy, alter or reuse without permission. Feel free to share/repost with credit.