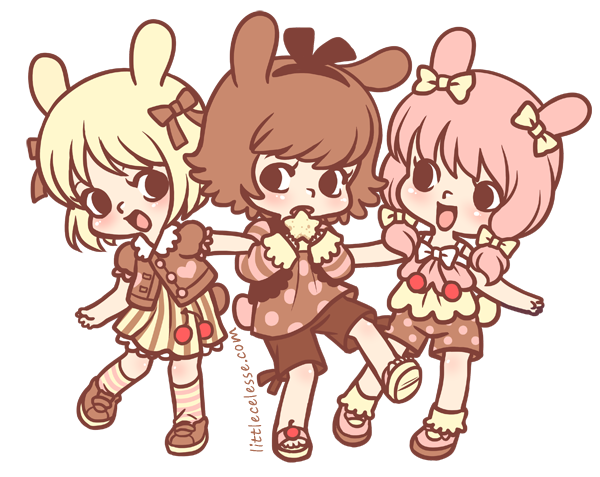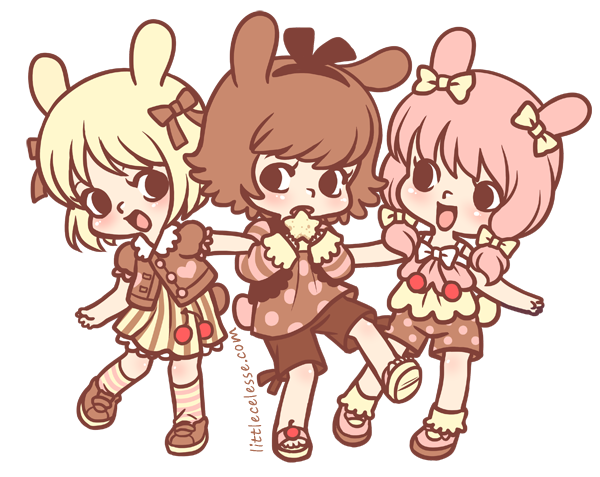 Watch
I tried to put some kind of background on this, but it seemed to stand just fine on it's own!

Poli, Tan and Nea, from left to right. The Neapolitan triplets! I'm considering doing a small art book full of them.

Easy Paint Tool SAI and Photoshop CS5. Do not copy, alter or reuse without permission.