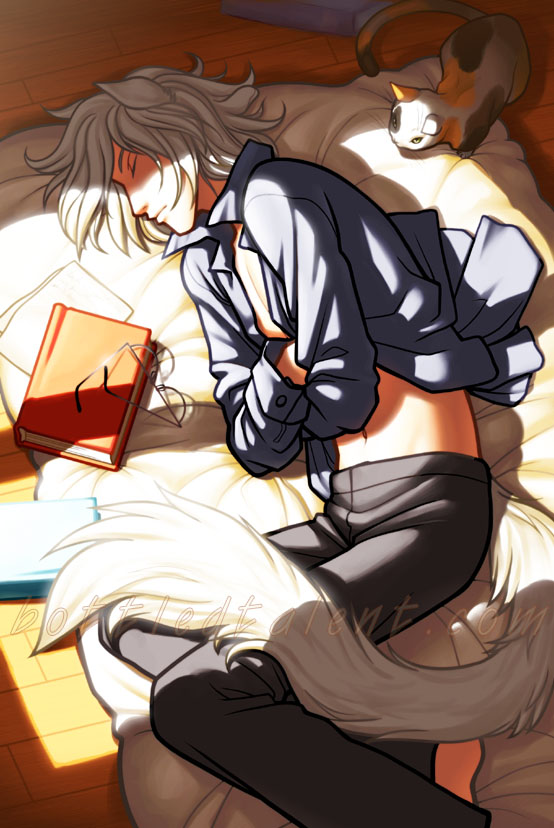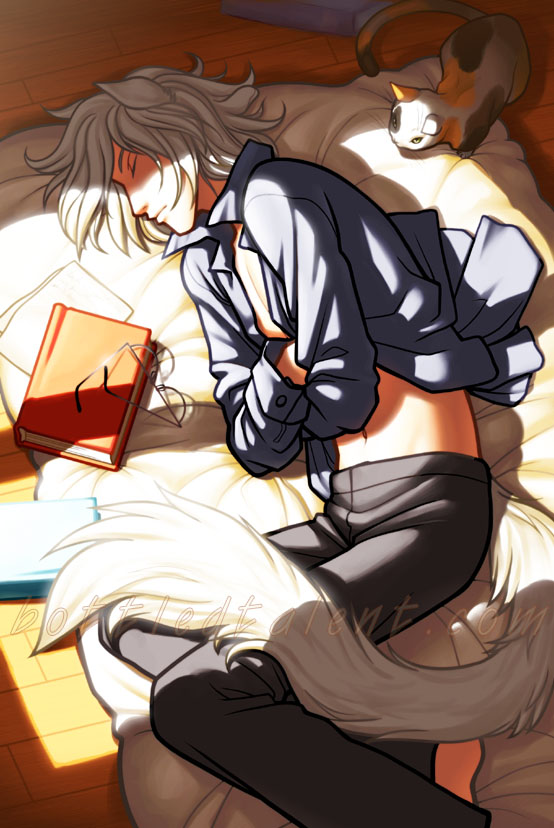 Watch
Tiger sprawling in the sun!
Fast asleep, his day is done.
Lying here, 'twas warmth he sought.
The sun has made his tummy hot.
One sad fact he overlooked:
His brain is now completely cooked!
- Calvin,
Calvin and Hobbes
Not quite the inspiration for this picture, but it's all I can think of every time I look at it XD
Yayyy something for meeeee. I haven't drawn Aristotle in forever, so I decided to use him for the "cat" theme. Yes, he's very lanky. I had lots-o-fun with the lighting. And I dedicate this picture to *
kayikoni
'cause she is frighteningly obsessed with my arrogant catboi.
Done in Corel Painter 6. Detail shot:
[link]
Do not copy, alter or reuse this image without permission.