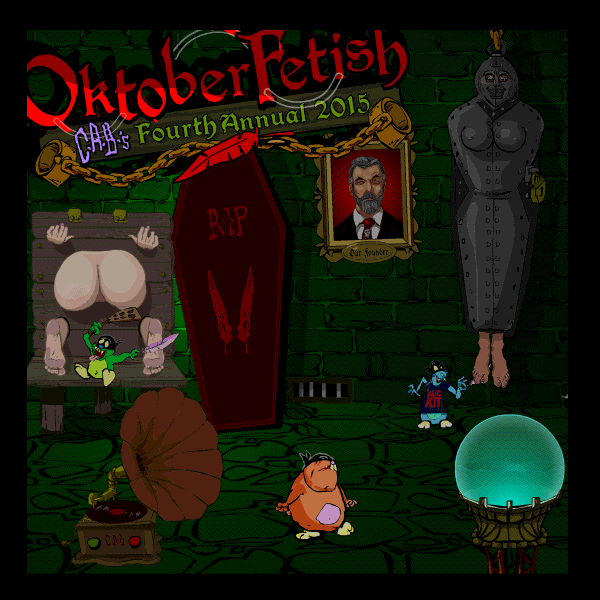 (To Play the interactive version of the above Click HERE!)
Welcome Everyone To
OktoberFetish 2015
Deviant Art's Most Devilishly Delicious Fetishy, Monstery, Bondage-y, Spooky, Halloweeny Art Jam!
September 19 - Halloween Night October 31

This Year's Theme is Vampires and Dungeons!

(but anything Fetishy, Monstery, Bondage-y, Spooky, Halloweeny is fine.)
Everyone is welcome to Participate: Artists, Writers, Photographers, ...Hot Cosplayers! Just slap the
OktoberFetish LOGO
(get it HERE!)
on you work and post it with a note to me!* And I'll post it here in our Pantheon Gallery of OktoberFetish Awesome Sauce!
Scroll down for the Official OktoberFetish 2015 Coloring Contest!
More Fun & Surprises Coming and Cumming All Month Long! Watch! Enjoy!
~ C.A.B.

Newbie F.A.Q. Below at the Bottom!

Scroll down for the Official OktoberFetish 2015 Coloring Contest





Just in under the wire from our good friend

this excellent example of alternative 'dungeon' in concept and execution featuring Princess Teeva and poor Silke Arches. On of my favs...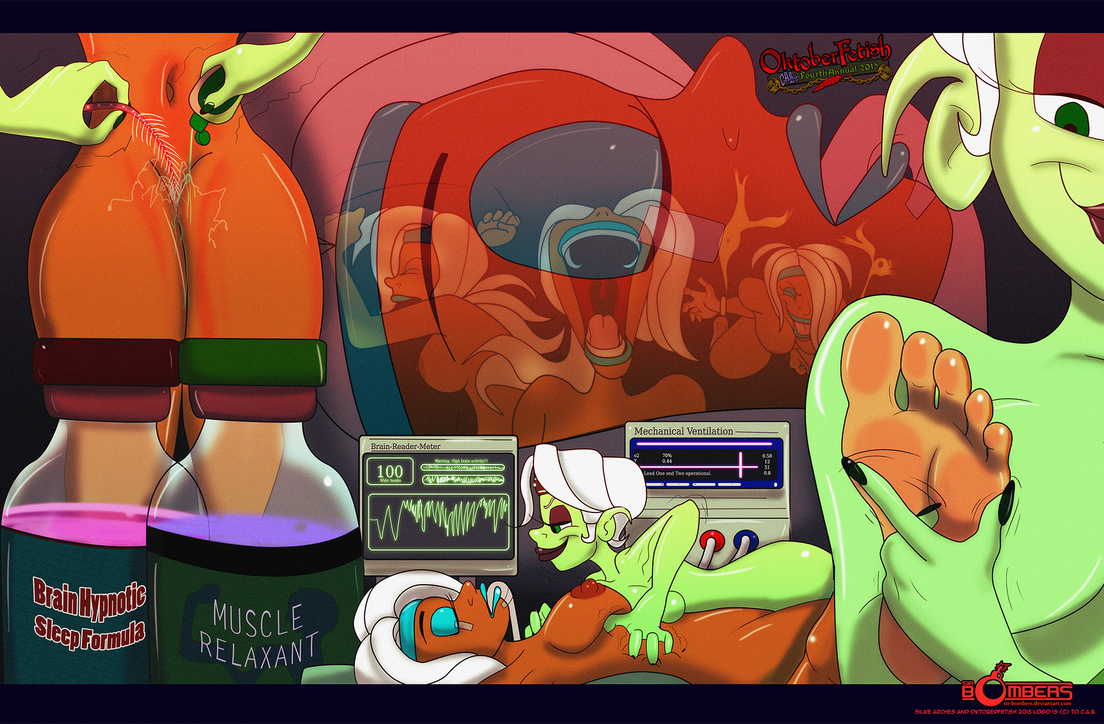 A Halloween Black Kitty Kat from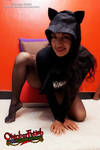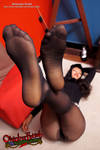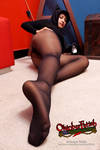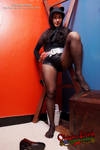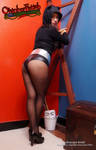 A last minute extra Treat from our friend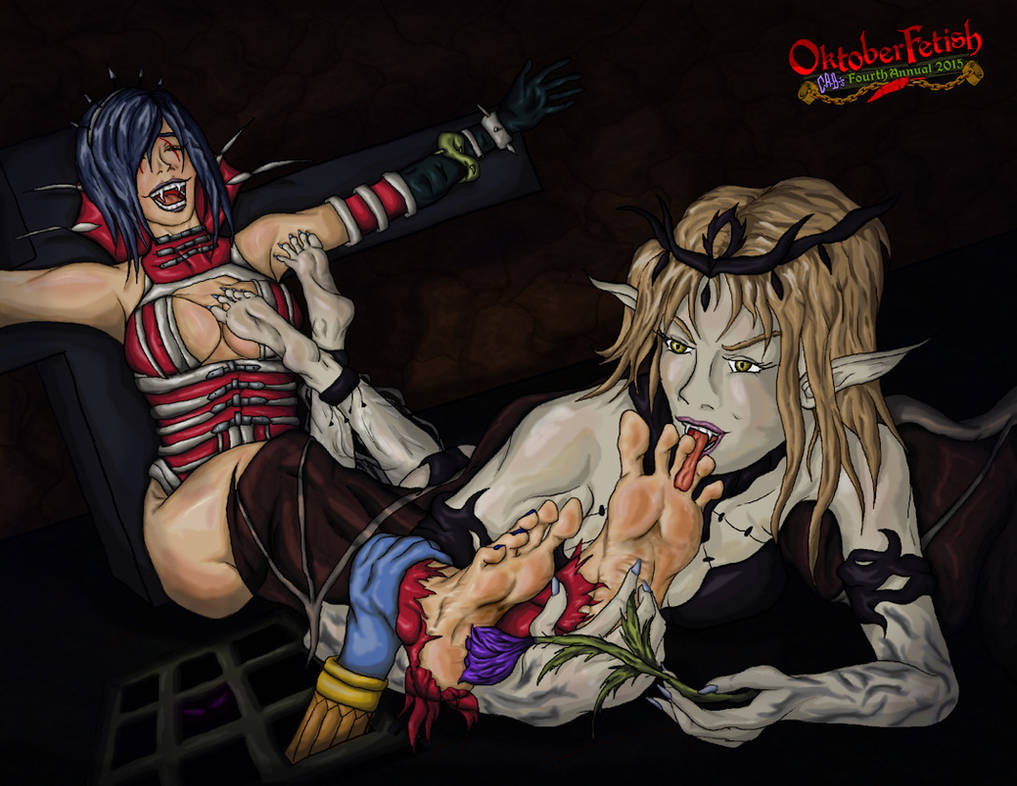 gets a hand in things this Halloween!

's Sexy vampire Laura!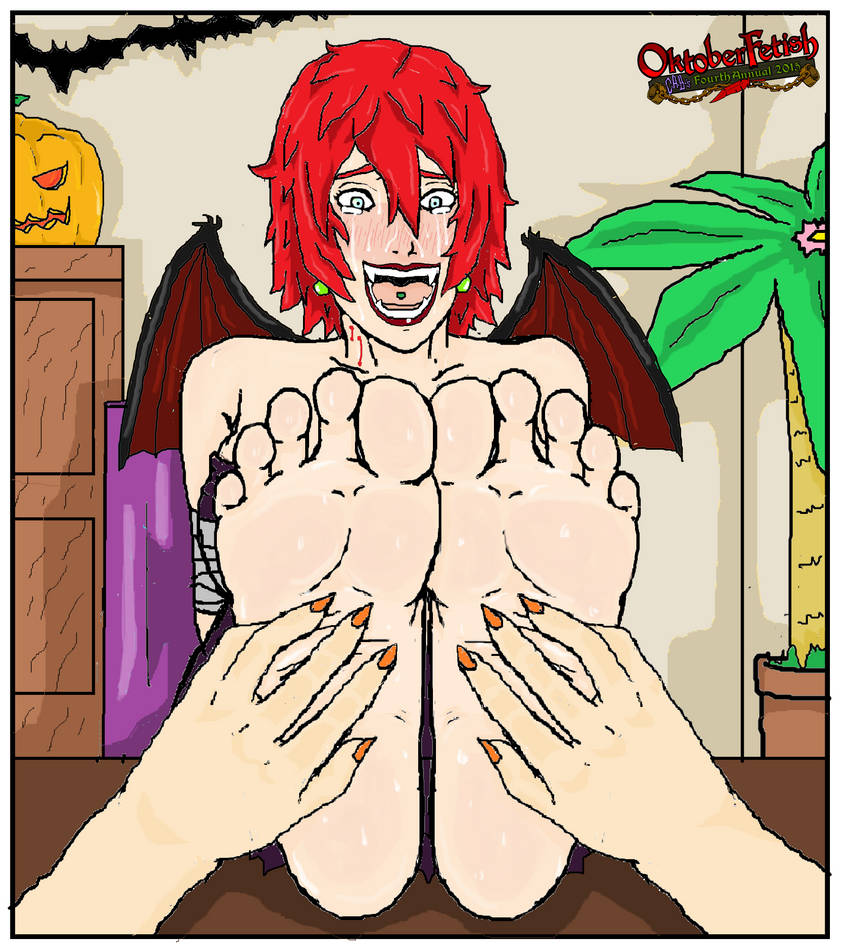 From our friend

"Attack-of-the-UNDEAD-Magician".

The Legend of the Barefoot Countess from

A little vampiristic animation from our long-lost DA artist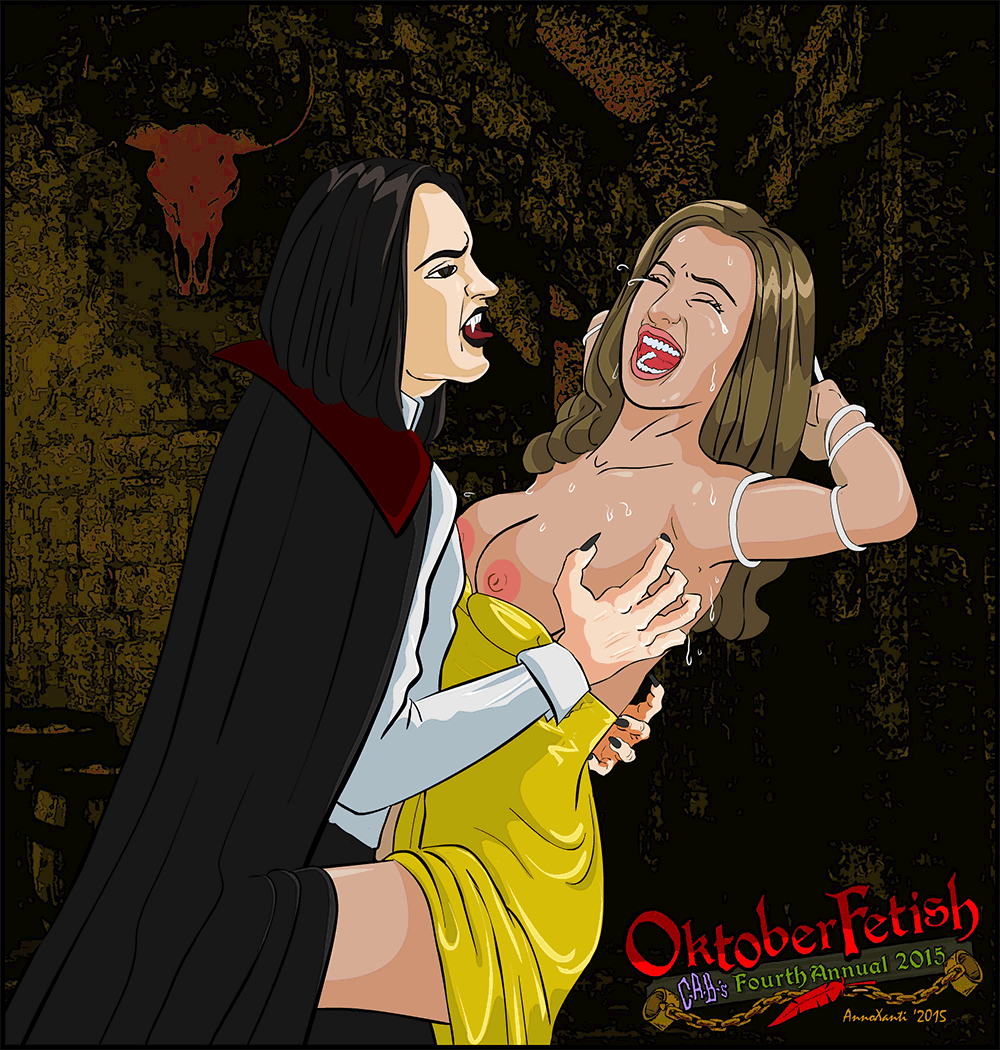 Veteran 3D artist

asks the illustrative question, "Which Bitch is the real Witch"
Time for another fall hay-ride to the town of RUST. Keep your hands and feet in the wagon and for goodness sake don't stare at the locals.
From new participant

Is there anything sexier than a hot vampiress stuck in a ticklish situation? ...Nope.
As presented by our favorite doctor of fetish

A Halloween tickle wrestling match can be a very spooky thing... or just fucking HOT!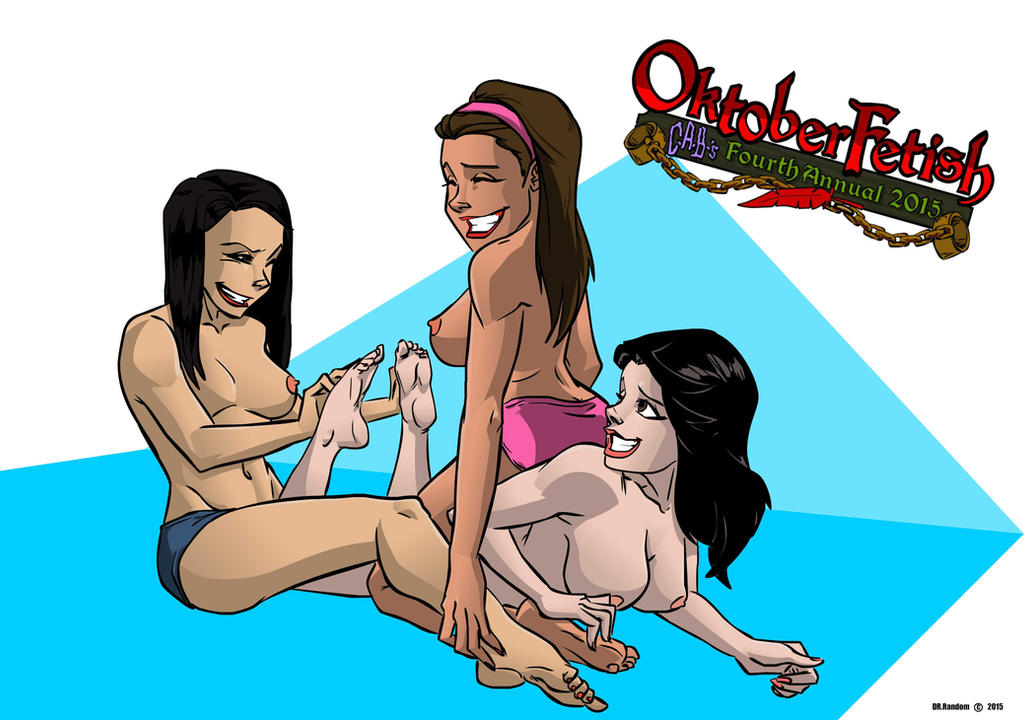 Zoinks! Here's a great spin on those meddling kids from a great new bondage commission artist

Sez here: "fast, friendly and affordable" Who can argue with that?
His first art ever on DA! Coloring contest by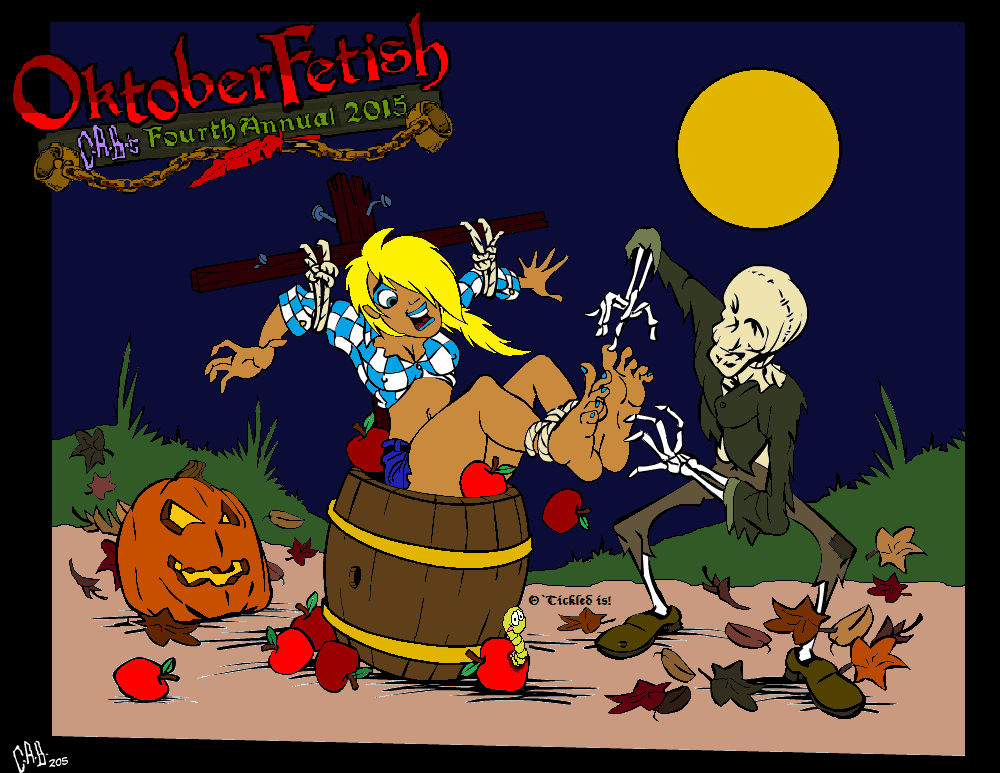 Please help me welcome the great

and

to their first OktoberFetish, and a most excellent rendition of Three Wolf sisters meet The Tickle Monster...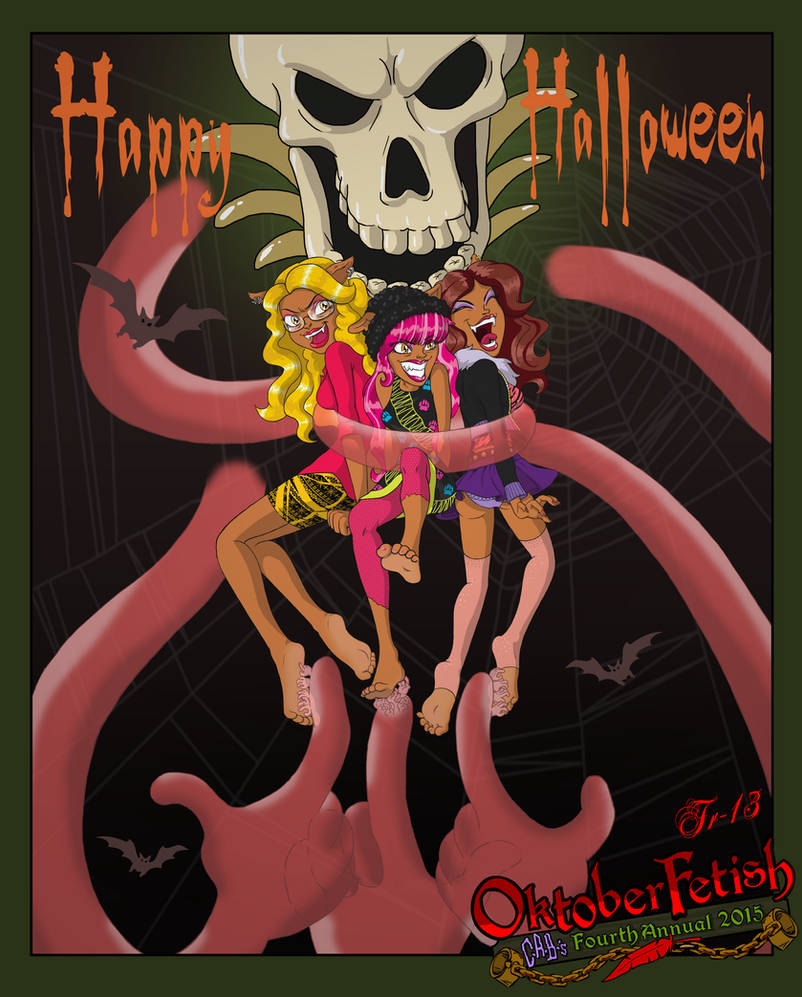 For all you 'Lee's' out there...

puts YOU in the victim's POV for this sexy tickle-vampire piece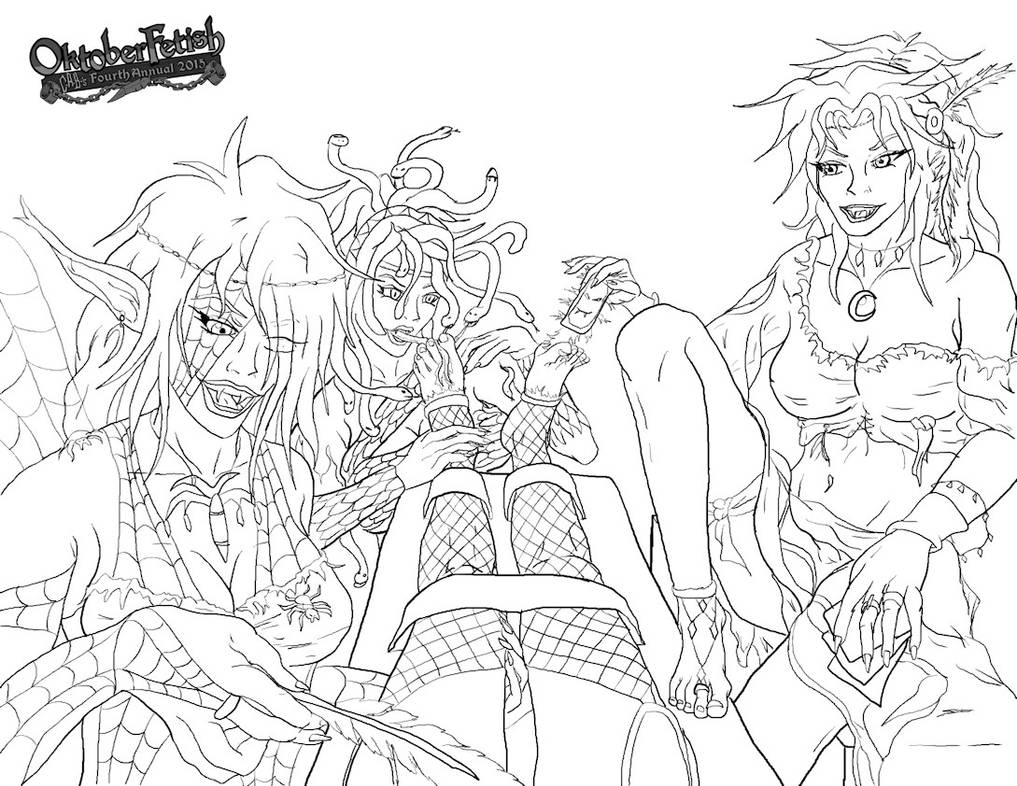 Always put your best foot forward is the lesson here from my esteemed colleague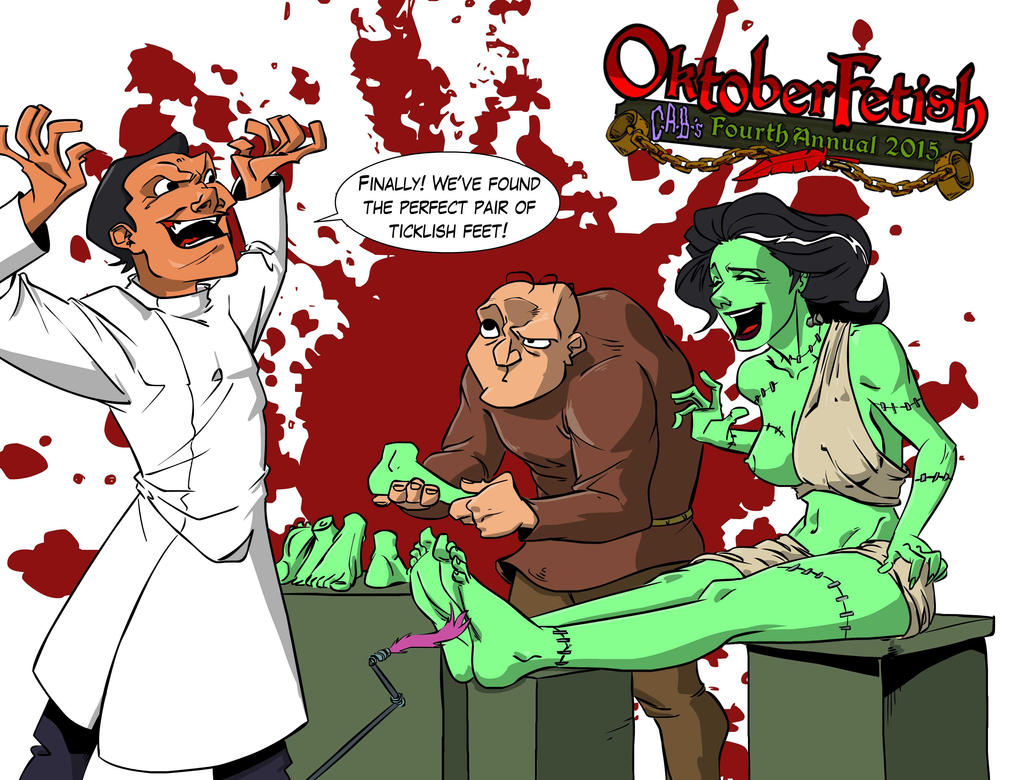 Ticklish toxic love lurks in the shadows in this from our friend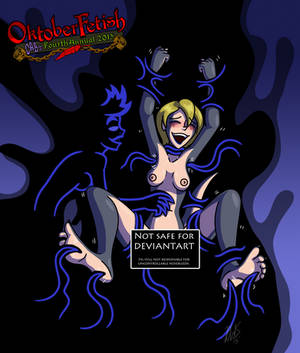 A deliciously howlacious pumpkin-patch romp from veteran Commission Artist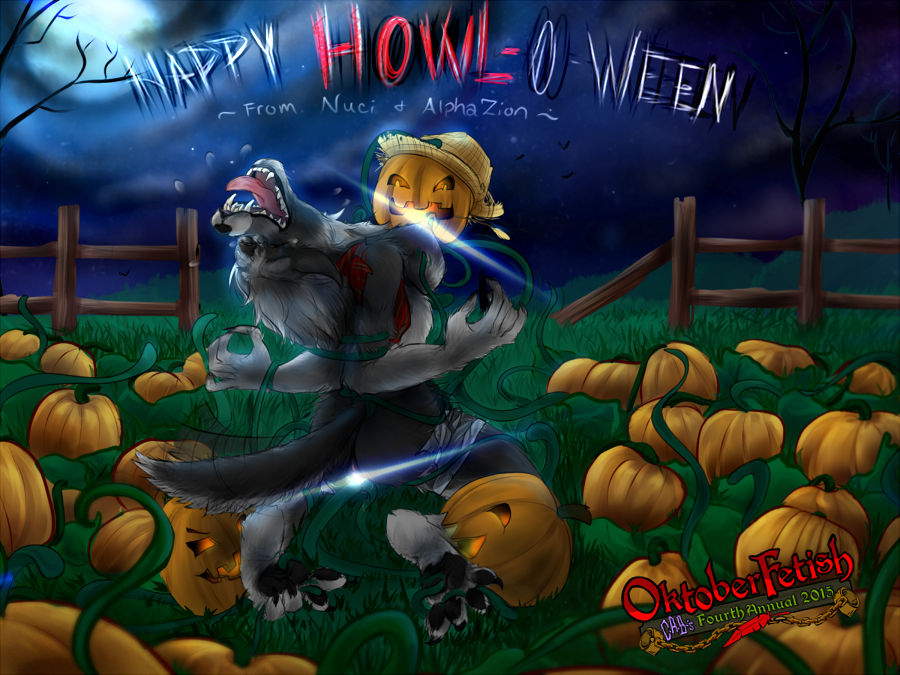 Silke Arches~Blood Carnal Parts 1 & 2
Please help me welcome a new talent to our Bondage/Fetish community,

and this debut yummy Vampire reversal of fortune.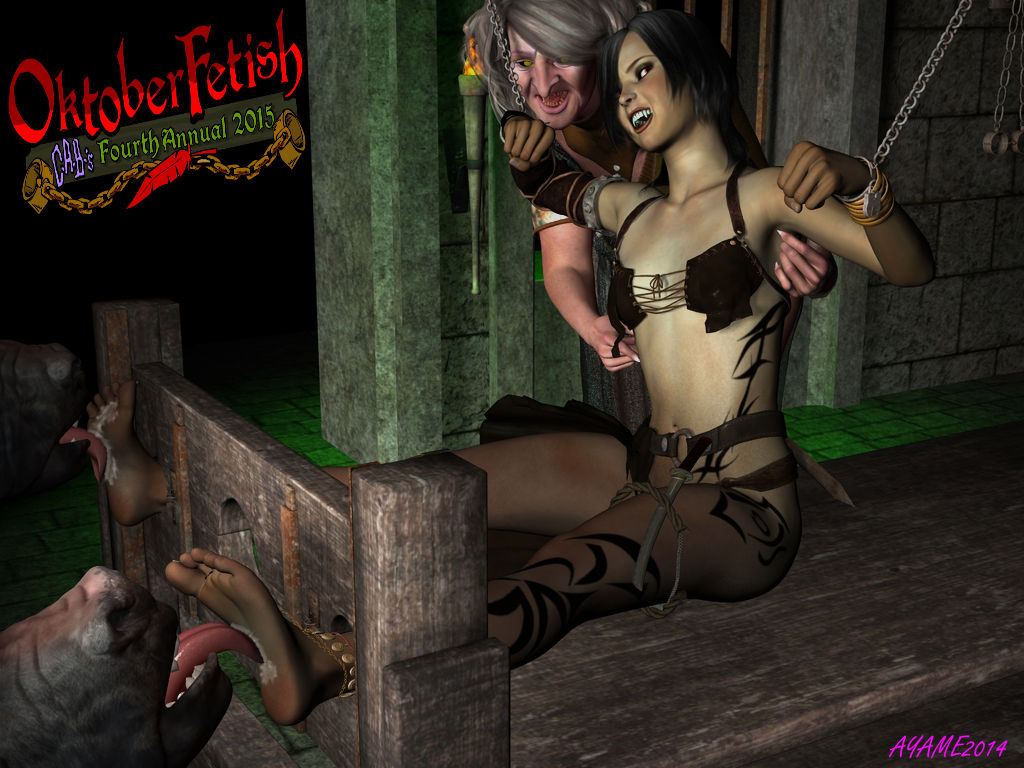 Out own resident Vampire expert

really knows how to celebrate OktoberFetish with the help of his characters Kreelo and Candza.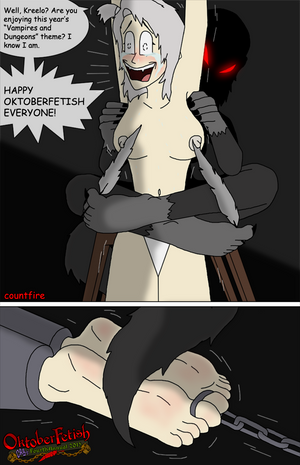 An excellent entry into the Coloring Contest by our friend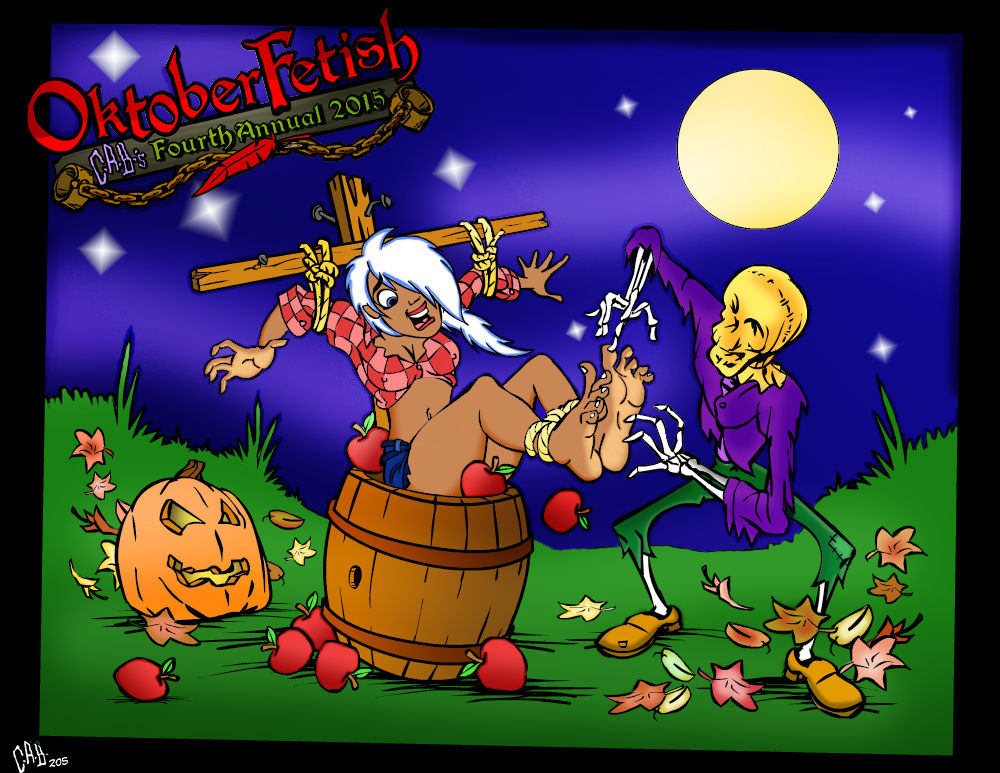 Another over the top entry into the coloring contest by

Hit me right in the nostalgia
_______________________________________
Uh oh! Looks like Silke is in trouble... again. Occult-ured piece by :cerber123: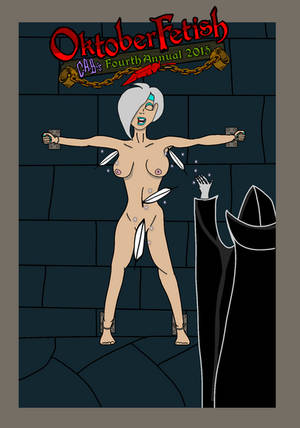 This one by

is guaranteed to make any vampire's skin crawl...literally.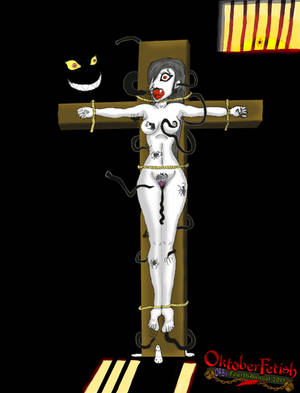 Is there anything more sexy than a vampire sucking? Answer: YES! More than on sexy vampiress sucking toes! As yummily demonstrated here by our colleague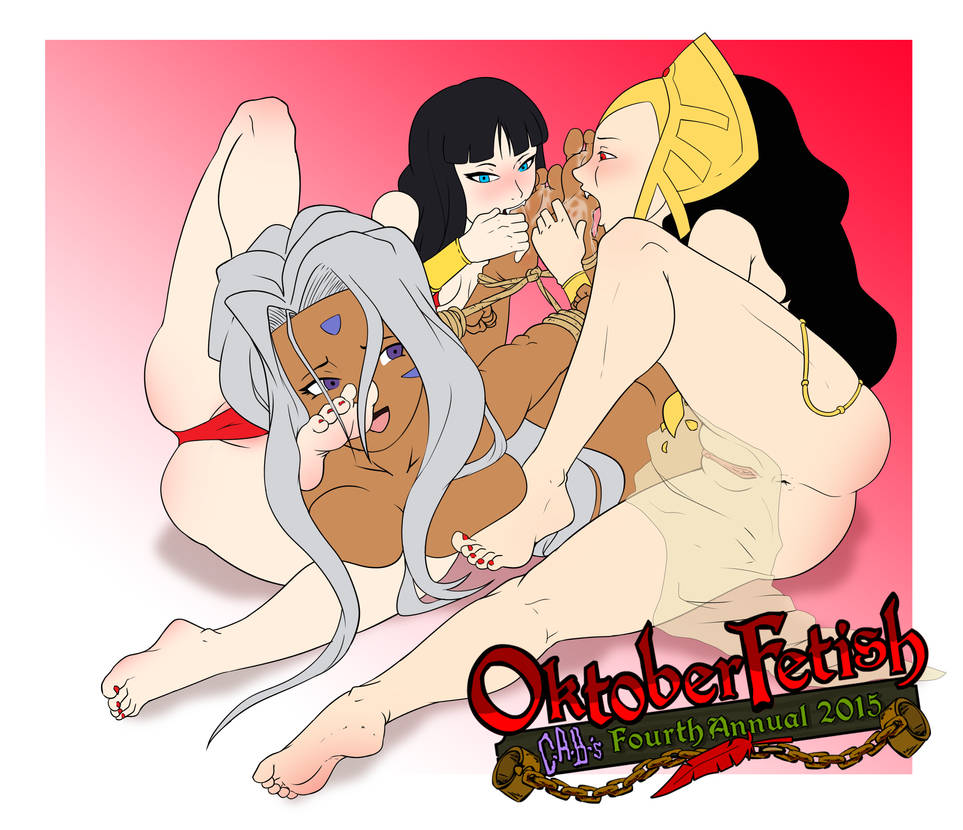 Our good friend

is helping a very special someone observe her Halloween Birthday! Gotta love a pumpkin tat!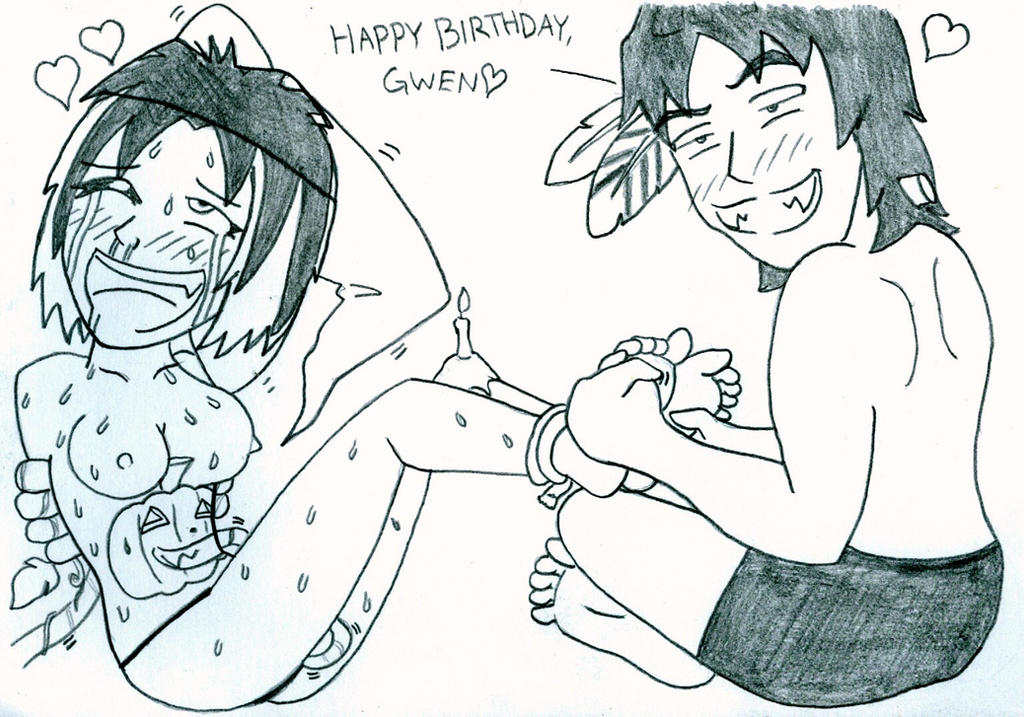 Vampires interrupted. A super sexy Halloween fetish offering from our talented goddess of sole-ful peril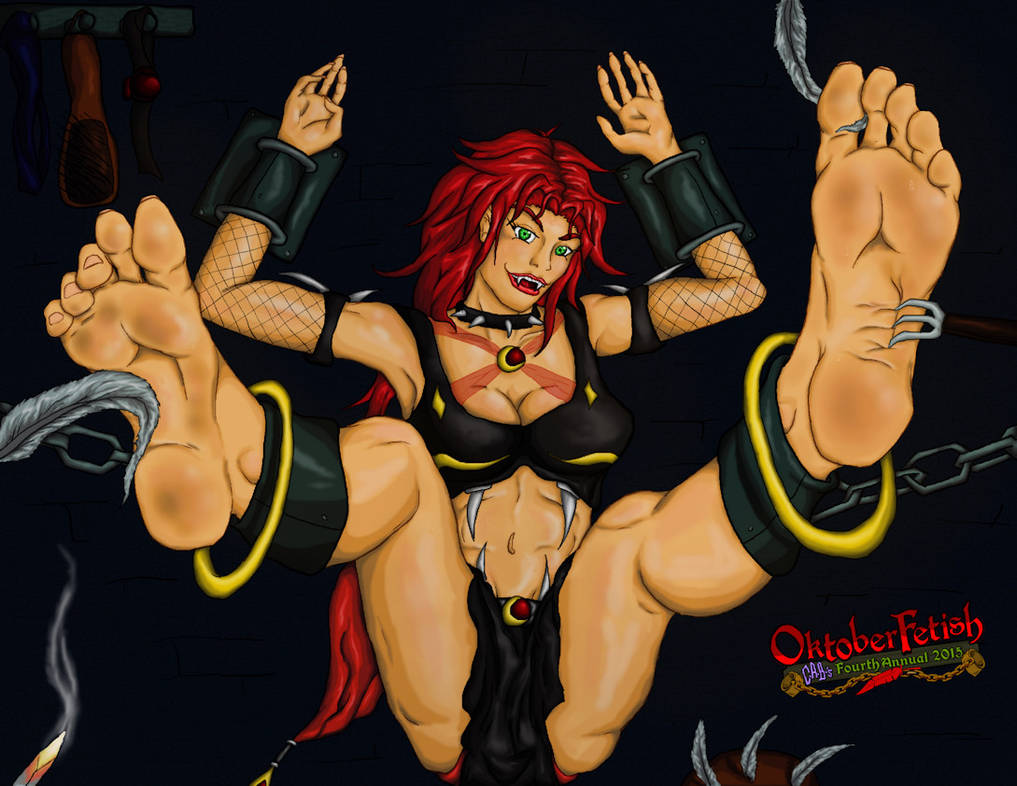 Be warned... there's an epic OktoberFetish opus started here by everyone's favorite DA vampiress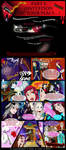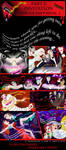 Here's an awesome entry under the 'dungeon' category by my good colleague, the un-quantifiable Lord Reckless!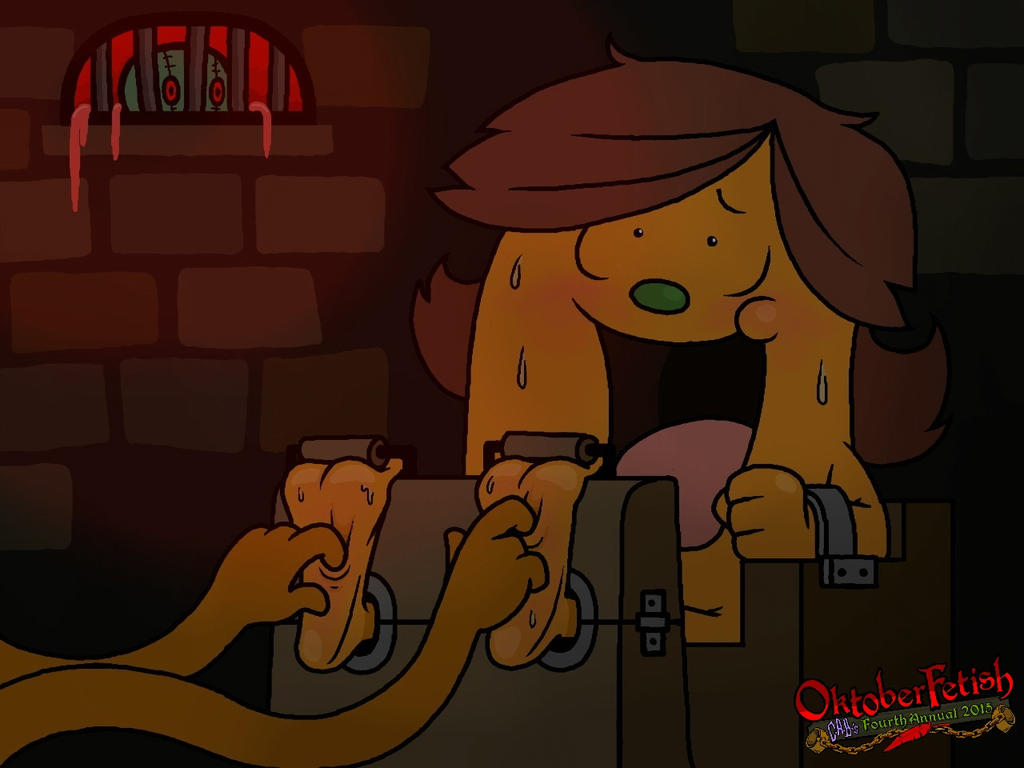 ________________
Here's the first entry into his year' Coloring Contest.. .and quite creative it is! Bravo!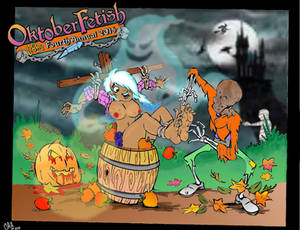 ________________________________________________________________
A Special Fetishy Vampire Serial from the ever Awe Inspiring AUGUSTINE!

He's graced us again this year with a deliciously sexy, heart-thrumming series crafted just for OktoberFetish 2015! And in delightfully sadistic style it will be presented in measured installments over the course of our celebration. You devil you. Let us indulge ourselves...
<da:thumb id="562041247"/> <da:thumb id="563588608"/> <da:thumb id="566380199"/>
__________________________________________________________________________
OktoberFetish 2015 Gallery
<da:thumb id="565096045"/>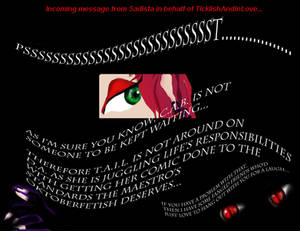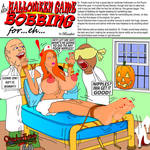 ____________________________


OktoberFetish Writer's (Chopping) Block
Here's a very special temporal tale of ticklish tempestuousness from the guy with the coolest moniker on DA....
CoffeeEmperor


Reruns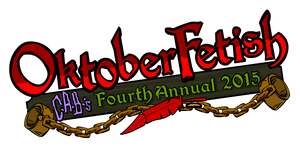 Somewhere around 3am…
I hear the heavy breathing of the night, awash in the static of yesterday's long since passed. A phantom image of a woman, her visage blurry and crackling, dances before my eyes like candlelight. Her smile echoes with screams, inviting me to come closer.
Somewhere around 3am…
I've seen her before, I know I have. Strange yet somehow familiar. She slinks towards me like a wolf, eyes as hungry as her fangs. Each footfall quiet, like the gliding of vampire bats as they dance with the moon. Her namesake is a promise of the terrible, of the frightful. And as flameless calderas emanate with obscene light, illuminating ancient cobwebs, I find myself strangely hungry.
Somewhere around 3am…
&
Our good Vampiric friend
TicklishAndInLove is on fire this week with a tail of forbiden vampire lust/love with a good helping of tickle torture to break the ice. A tale from TAIL!
Erica-(F/F-for C.A.B.'s OktoberFetish2015)Chapter1This was written with two things in mind:
1.) For :iconCeeAyBee:'s OkterFetish 2016 and 2.) For my F/F fans who've asked for more along those lines...Especially :iconCandyhearter20: - this ones for you!
Chapter 1
I hadn't intended to meet a vampire. It just sorta happened.
I'd gone to a meeting for LGBT rights supporters and seen her there. Only at the time, I thought she was a guy. A really cute guy, as she'd been just one of hundreds in the crowd, yet stood taller than any others, wearing a man's suit with a fedora hat low across eyes already obscured by long red hair that was tied back. As we listened to one of the speakers, a motion caught my gaze and I saw the figure lift the brim of the hat to reveal two startling bright green eyes rimmed with thick dark red lashes tipped with purple mascara. They narrowed in on me as she sent me a wink and tossed a paper airplane right at my head. Startled, I missed catching it, and it Erica-(F/F-for C.A.B.'s OktoberFetish2015)Chapter2(Continued from http://fav.me/d9cueo5 )
Erica Taquin winked at me from the front seat as she licked her two fangs, "Don't be scared of these, okay? Yes, they are sharp," she rolled her eyes and then in a purposely over-exaggerated Transylvanian accent added, "Yes, I might want to suck your blood. And my dahlng, you WILL want me to.", then sticking her tongue out playfully added in her regular voice, "But we have all the time to explore the possibilities that can bring in the weeks, months and hopefully years, ahead."
Confronted with her sparkling emerald eyes and disarming smile, my heart was racing fast as my brain scrambled to recall everything I'd ever read about vampires…I knew they were supposed to be charming…but I'd never read about them being playful, silly, teasing or enjoying tickling helpless women for that matter. The situation seemed so bizarre…so beyond anythin Erica-(F/F-for C.A.B.'s OktoberFetish2015)Chapter3(continued from http://fav.me/d9dz7wv )
(This chapter has more of a scary Halloweeny bent to it...well, because it was supposed to be for OktoberFetish....it is more of a transition and setting things up for the end. While an independent story that does not require reading any other series, it does fit into and cross over into the Dwyn and Celeste series and the Order of the Pink Rose plays a role throughout. Enjoy!)
I woke up the next day early at 6:00am, my usual time for serving on a 7:00am redeye flight.
Erica was nowhere to be found. For a moment, I found myself wondering if I'd dreamed the most erotic crazy assed dream of my life. Shaking my head, I got up, brushed my teeth, and dressed, pulling my long brown hair back into a pony tail and doing my make-up as prescribed by the airline regulations. Satisfied when I saw the figure in the formfitting airline uniform smiling back at me with a kind of 40's-ish knockoff look that was Erica-(F/F-for C.A.B.'s OktoberFetish2015)Chapter4(Continued from http://fav.me/d9e2dva)
I half expected the group to just attack me right then in there in the limo, but aside from teasing with their eyes, fingers and smirks, I was left alone. It had grown rather cold outside, so the count placed his coat over both Erica's and my shoulders when we exited the car, then turned around to escort Jaz's female friends to the door as we all began to climb the steps to the front of Jaz's building. I'd always been impressed by what Jaz could afford and that he'd cared enough to earn a living despite his never needing to. It seemed his luck was an innate quality in parts of his life, from his investments, to his love life, to his everyday conveniences. Now that I knew he was part fae, it was beginning to make sense, I mused as we piled into the elevator. I found myself amused that all these dramatic realizations about fantastical creatures being real paled in comparison in my min

A little bondage. A little dance. A little Murder down your pants. In this great fetististical extravaganza by our friend
Rob66
!
Murder Is Easy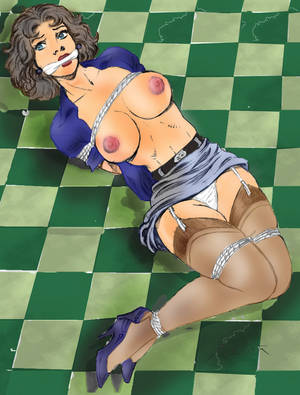 SPOILER ALERT/WARNING: If anyone is reading or planning to read And Then There Were None (also titled sometimes as Ten Little Indians) by Agatha Christie, you should probably not read this story as it will contain a MAJOR spoiler for that book! You've been warned


* * * * *
Chryseis Kent, the dark-haired head of the University Library's Acquisitions Department, looked over the railing from where she stood on the library's fourth floor promenade and gazed down over the balustrade at the lounge area in the library's second floor atrium. An elderly white haired woman in a gray skirt, white buttoned up blouse and a matching gray jacket sat dozing in one of the comfortable chairs in the atrium with a folded newspaper and an ivory-handled walking cane across her lap. The director of the library, Ms. Pryor, had sent Chr
Two young friends enter a graveyard and ignore the warnings: A vampire with tickle lust lurks.
From our friend,
proffessorsodaman
!
<da:thumb id="563313537"/>
Now here's a titillating tale; a möbius strip of ticklish torment in a high tower dungeon that doesn't end like you think it will. From our author friend,
StarFyre522
...
Virtus TitillationemAs she stared out her only view into the outside world, a tiny window barely big enough for her arm to fit through, she wondered where he was. Today was the day he came, she knew it by heart. Maybe he would forget? She knew it wasn't possible, The Great Accuser never forgot anything. As if on cue he appeared from the mist, his billowing black cape flowing behind him. She swallowed hard, her heart began to race, she wanted nothing more than to run, to find a place to hide, but she remained motionless as the horrible, wonderful man came closer to the gates of the tower. Her eyes never once left his gruff, menacing figure until he disappeared beyond the view of her little window Finally willing herself to move, she quickly went away from the window, the chain around her ankle making a horrible sound as it dragged across the stone. Smoothing her long red hair she prepared herself for his entrance.
The creak and slam of the gat
________________________
OktoberFetish 2015 Coloring Contest

1st Prize 12 Month Deviant Art Premium Membership!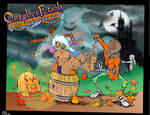 2nd Prize
6 Month Deviant Art Premium Membership!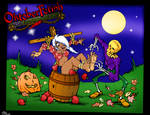 3rd Prize
1 Month Deviant Art Premium Membership!
Honorable Mention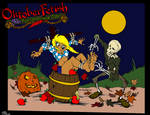 <da:thumb id="567214532"/>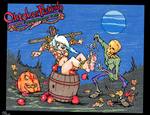 ____________________________

NEWBIE F.A.Q:

For those of you new to the OktoberFetish Celebration, here's a F.A.Q.:


What is OktoberFetish?

OktoberFetish is a six week Adult/Halloween Themed Bondage/Fetish Art & Writing Jam that runs from September 19 and culminates on Halloween Night, October 31, founded four years ago by our frightfully fiendish fore-father fetish-artist, C.A.B. (CeeAyBee). This year's loose theme is: Vampires & Dungeons. But anything within the spirit of the season is acceptable. Bondage, Monsters, Damsels, Tickle Torture, and all that kind of fetishy spooky goodness that makes your blood pump harder and your toes curl.


What happens during OktoberFetish?

Yummy Fetishy, Bondage-y, Schmexy Art, Writing, and Photography from all over Deviant Art (and beyond) come together in one giant love muffin of erotic frosted libido assault. Artists, Writers, and Photographers expose themselves to thousands, if not millions, of hot and hungry DA Watcher eyeballs, eager to lavish their praise and laurels, and all the honors and benefits therein. Not to mention a festive fruit-cart festooned with fetishy fantasticasm from our family of fiends here at C.A.B. Labs! Fun, frights, fondling, and fornication as far as the eye can foresee (all within D.A.'s rules of conduct, don't cha know).


How do I join in the fun and SUBMIT my own ART, WRITING, PHOTOGRAPY

Easy-peasy... (1.) Simply Slap on this year's Official OktoberFetish LOGO somewhere on your work. (2.) Upload to D.A. as usual and mention CeeAyBee

in your notes Or you can drop me a polite note. Either way I will come and lovingly mount your work in our OktoberFetish Pantheon of Passionate Pop Pornication! Then, brace yourself to receive thousands of loving favs from complete strangers from around the globe... and, if you're lucky, a naughty PM or two. There are also surprise contests and prizes along the way!

But what if I'm just a Watcher and have no creative ability at all... squat... zero...zilch.... nada... naught...bupkis! How do I join in the fun?

Fear not, oh fickle fan of fearsome fetish frivolity! Fortune is in your feverish favor! OktoberFetish is a feast for the eyes and a tickle to the loins. Not to mention how important it is for you, THE MIGHTY WATCHER, to ravish our resident Raphaels and Rowlings with your respective rah-rahs and respected remarks! Not to mention there will most likely be a coloring contest or two. All in all its an excellent place for a Bondage / Fetish lover to collect shopping bags full of erectile awesomeness (and that includes little clitty boners as well.)

How will I be notified of this cavalcade of C.A.B.-cake RAWRsome awesomeness as it happens? I forget shit all the time and I'm easily ditsra.... oh look, a squirrel!
Again, we've made it so easy, a gamer-zombie could do it. Simply ad CeeAyBee to your Watching List and to will get piping hot OktoberFetish updates delivered right to you digital door. You don't even need to get off the pooper.


Why does C.A.B. get killed every year, approximately one month before OktoberFetish, only to come back to life when it starts?

Tradition. ...that and The Mutant Chipmunks are fuck-tard canker blossoms. Hate them.


Will there be cake?
Ohhhh boy! Will there EVER BE! CAKE FOR EVERYONE!


________________________
C.A.B is Dead III saga





____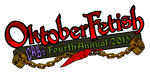 ____________________________________________________
*All entries must conform to Deviant Art's rules of conduct, as well as judged by C.A.B.'s code of decorum.

I would have done something, but I have too much "APPLIED BUSINESS CALCULUS" to freak out about around me