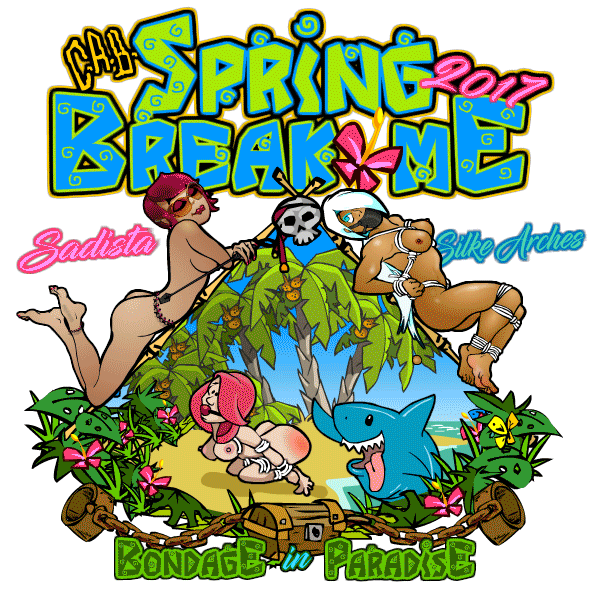 :bademoticon: FIRST PLACE WINNER! Click on this bad-ass kick-butt, grade-'A' entry, WOW!
->>>

:bademoticon: SECOND PLACE WINNER!
:bademoticon:
Third Place Winner!
Its not often one of Silke's Villains becomes the star of the schmexy show! Check it out:
~~~~~~~~~~~~~~~~~~~~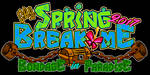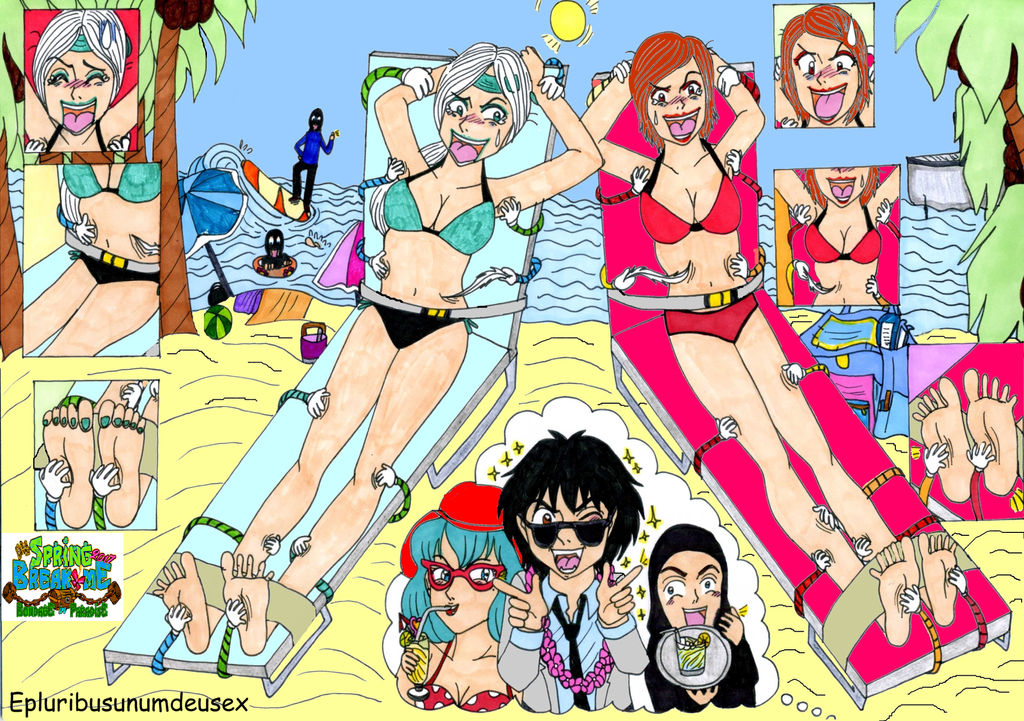 An interesting cast of characters here that will keep you tied up for hours...
A little Silke/Sadista Urban Legend triptych here...
<da:thumb id="676206186"/>
This is epic. The continuation of a Silke Arches/Sadista Spy Tale that now spans three Spring Break-Me contests, will no doubt set loins afire once again: Swan Song in parts one and two: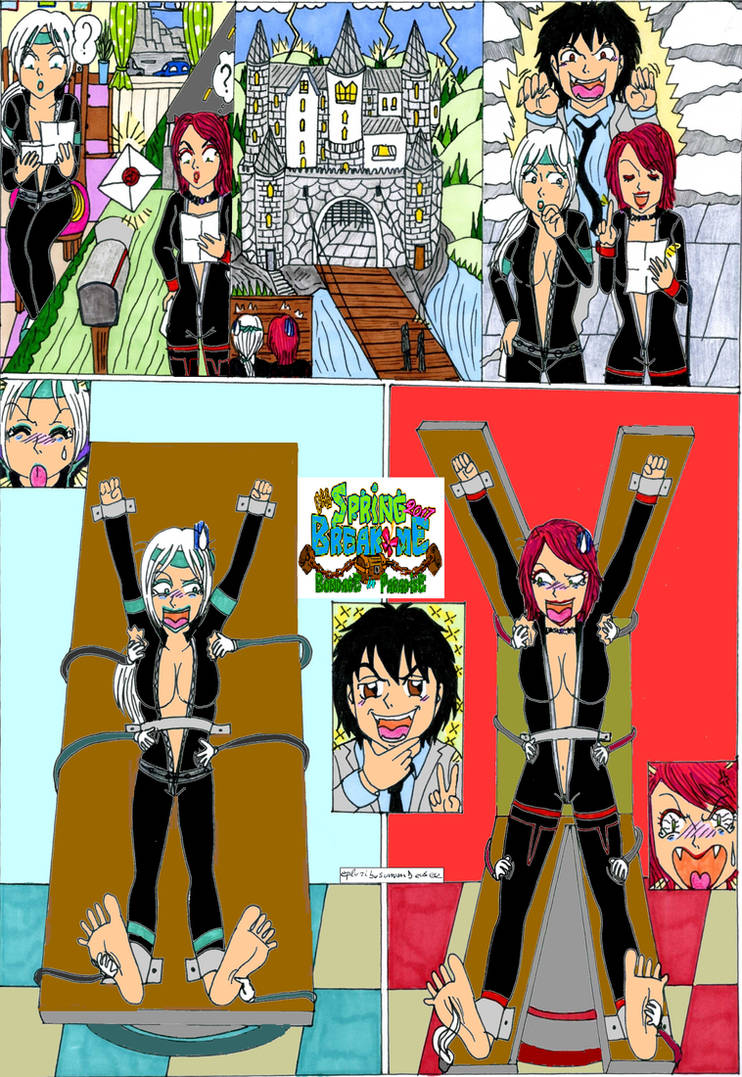 When is Bondage not Bondage? When its Sadista Tech, of course! Check out this awesome short schemexy tale: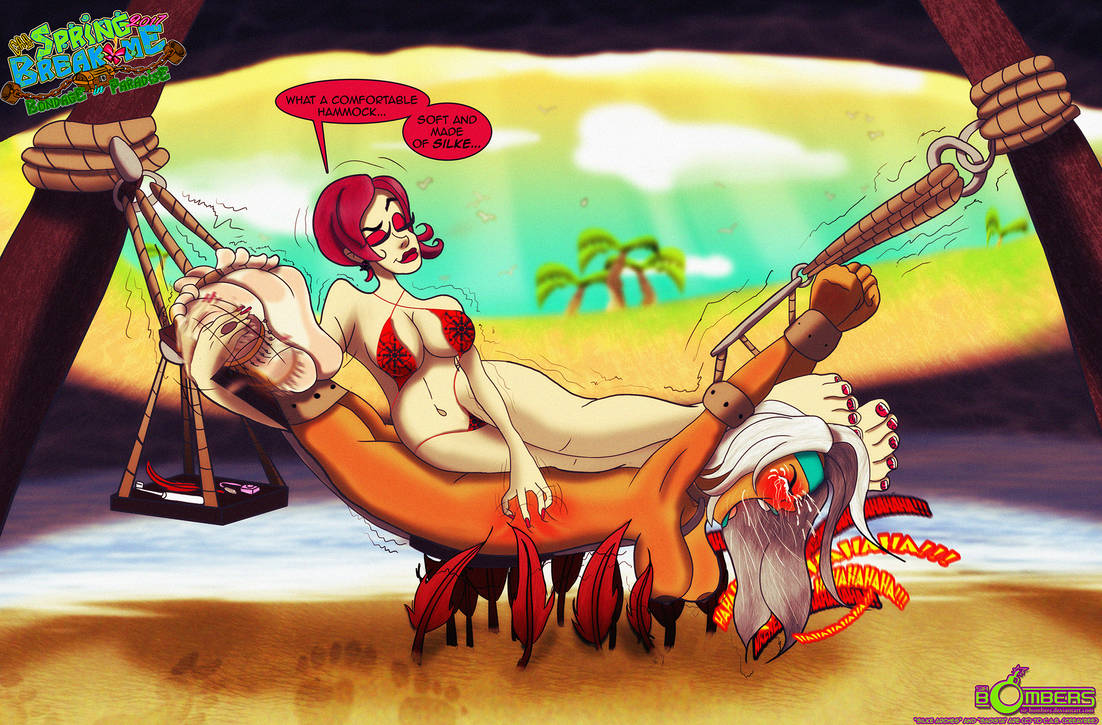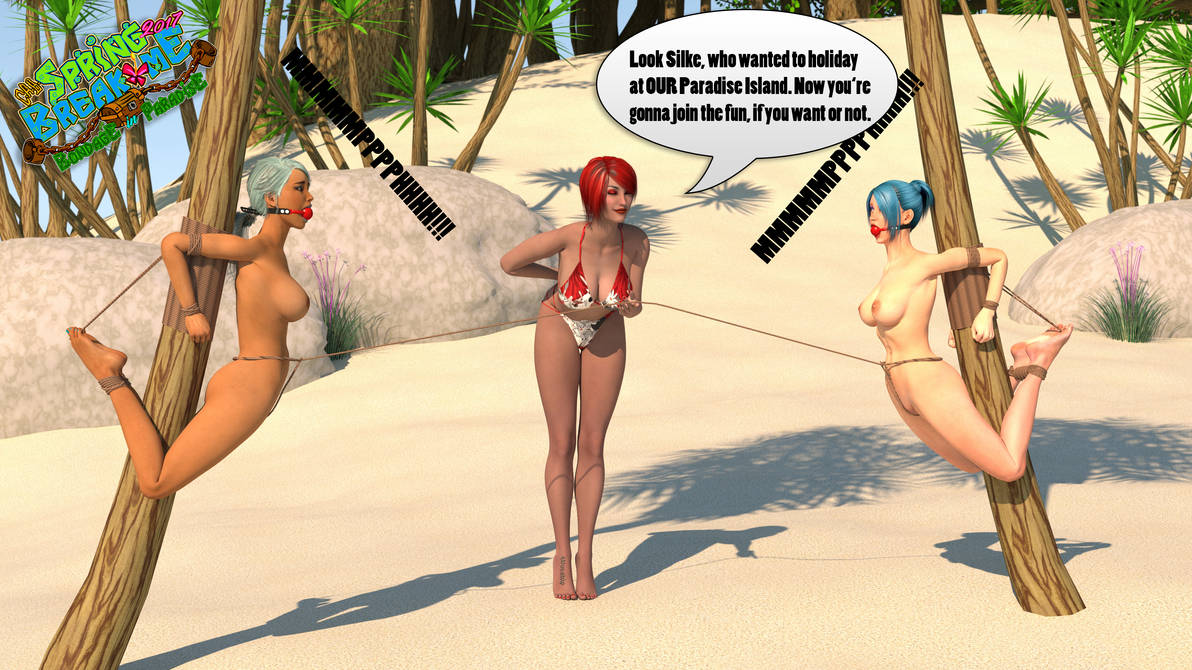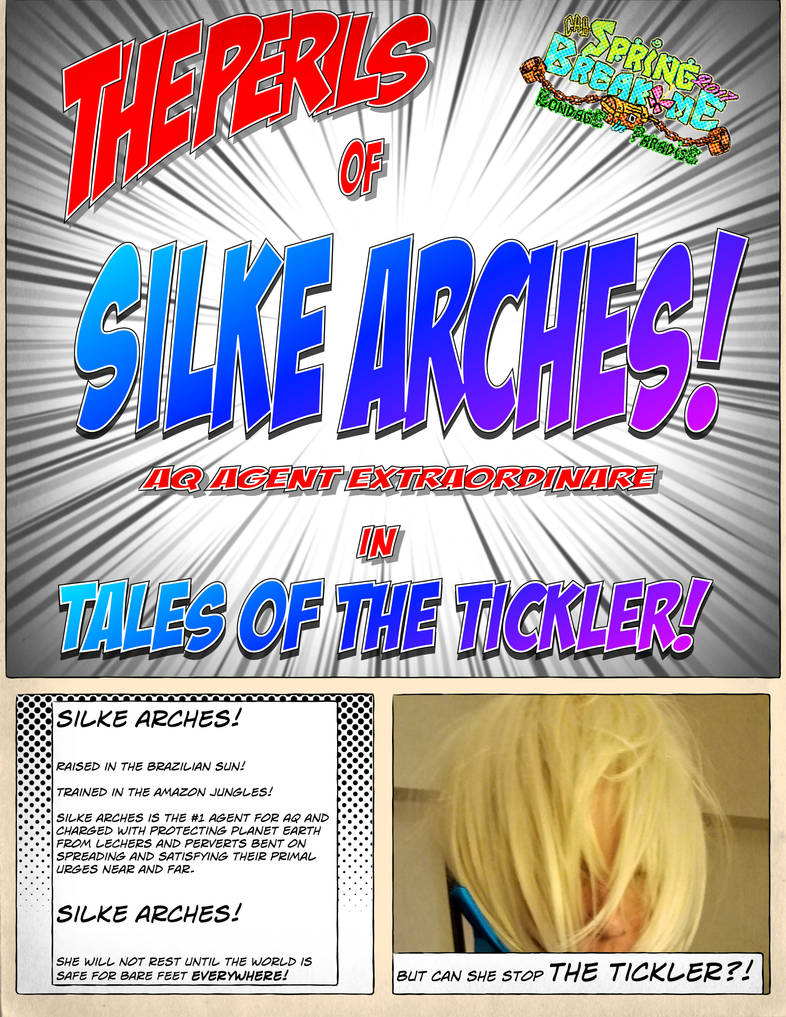 DOWNLOAD THE PDF HERE!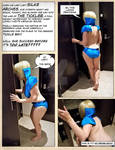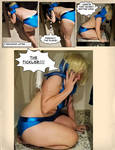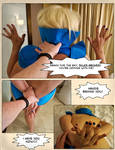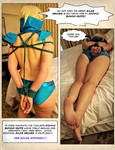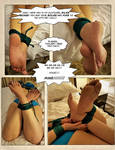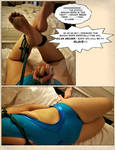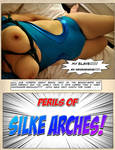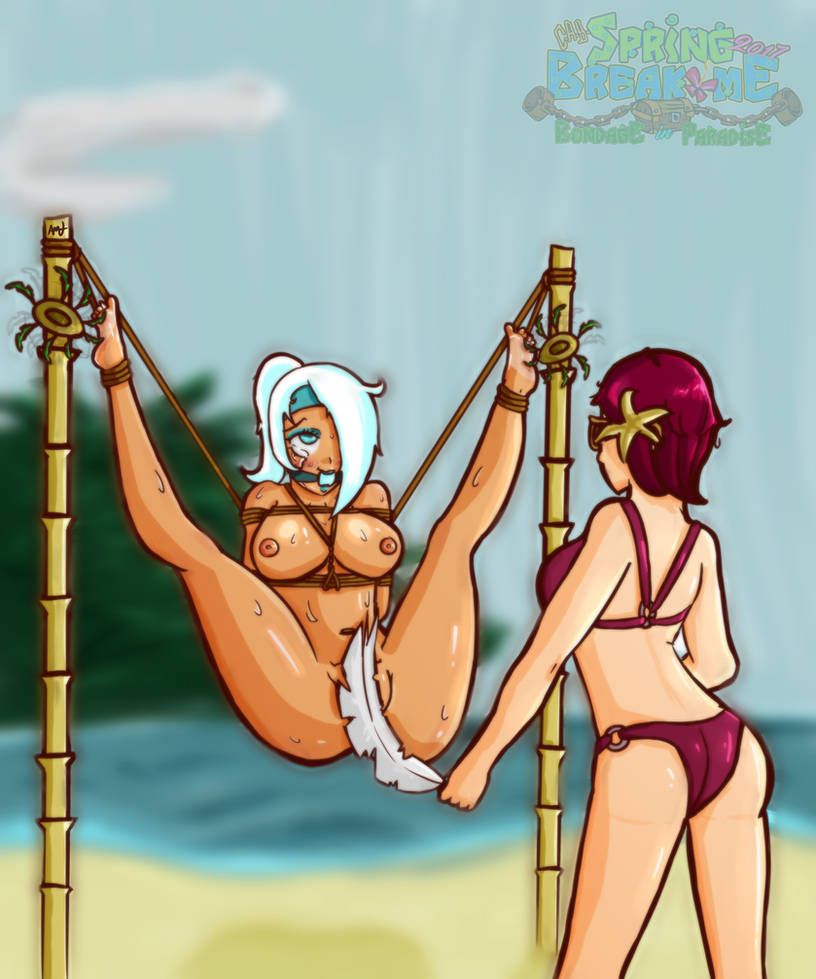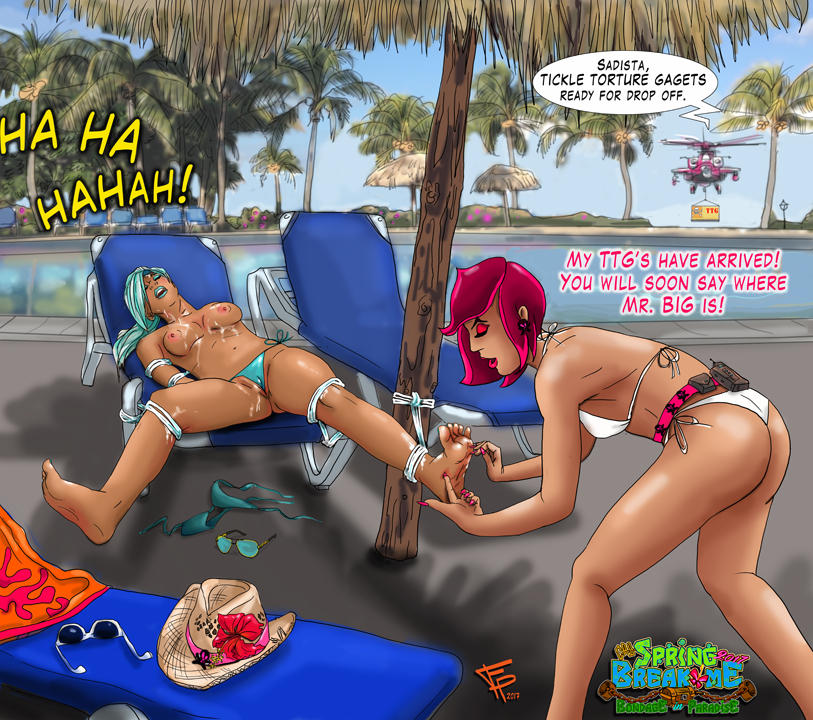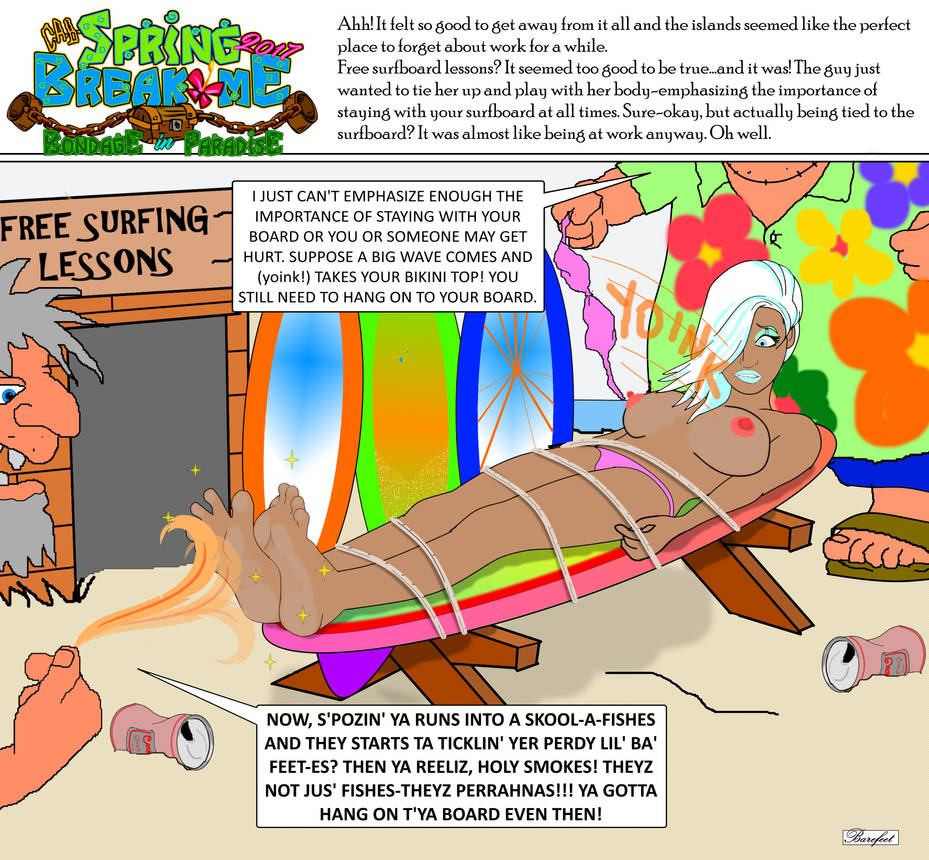 You know what they say, "Charity begins at home" or if you're Sadista, a tropical island with a gaggle of captured ticklish victims... --->
Story by AnonymousLee11
_________________________________________
YOU ARE INVITED
To Party with Us in
C.A.B.'s SPRING BREAK-ME 2017 CONTEST ART & WRITING JAM

This Year's Theme:
"Bondage in Paradise"
MARCH 1st - MAY 1st
This ART JAM & CONTEST is OPEN to ALL
Artists • Photographers • Writers • Cosplayers
Had enough of Winter cold, snow, and dreary days?
Then it's time to GET HOT and SHOW SOME SKIN!
Join us for two months steeped in the sexy heat of the Tropical Sun, the glistening skin of suntan oil, the sweet smell of coconuts, pineapples, and the leather of delicious bondage!
Want to come and play? Its easy...

RULES:
For a limited time I will offer up my characters, the queen of schmexy mean,
Sadista©(link)
and the world's most famous fetish spy,
Silke Arches©(link)
for you to use and depict as you wish, in the best and most yummy BDSM and or Fetishy scenario your fevered dreams can conceive;
Peril, Bondage, Tickle Torture, Foot Fetish, Latex & Rubber, Discipline, Action, Adventure... Anything goes
* (*within the realm of Deviant Art decorum rules...look them up if you have questions.).
1.) All entries MUST feature either Sadista© or Silke Arches© or Both.
2.) Include this official logo somewhere on your work...

3
.) Then post your work with an indication that it is for
"C.A.B.'s SPRING BREAK-ME CONTEST 2017"
and send me a head's up PM, I will post the thumbnail right here in this Journal. When?March 1 - MAY 1st 2017
So drop everything, peel off your snow-pants and get on it!
PRIZES
First Place Winner:
12 Months Premium Deviant Art Membership
Gifted to you by C.A.B.
Second Place Winner:
3 Months Premium Deviant Art Membership
Gifted to you by C.A.B.
Third Place Winner:
1 Months Premium Deviant Art Membership
Gifted to you by C.A.B.
Honorable Mention:
Your entry will be exposed and lauded to thousands of DA's hungriest fetishists, and you will forever be regarded in infamy with all the rights and privileges afforded, as well as the much coveted "No Prize" award.
YOU WILL BE JUDGED!
All entries MUST feature either
Sadista©
or
Silke Arches©
or Both. No exceptions. Your awesomely sexy contest entry will be Judged by C.A.B. on Creativity, Execution, Fetishy-ness, Sexiness, Originality, and all around Cool Factor. Final judgment will take place at C.A.B.'s leisure sometime after Easter and will have a Special Announcement in my DA Journal.
...so?
What are you waiting for? Get your fetish on and let's GET HOT for Spring!
~ C.A.B.

CHECK OUT THE AWESOMENESS OF OUR PREVIOUS SPRING BREAK-ME CONTESTS:
Spring Break-Me 2016
Spring Break-Me 2015
Spring Break-Me 2014