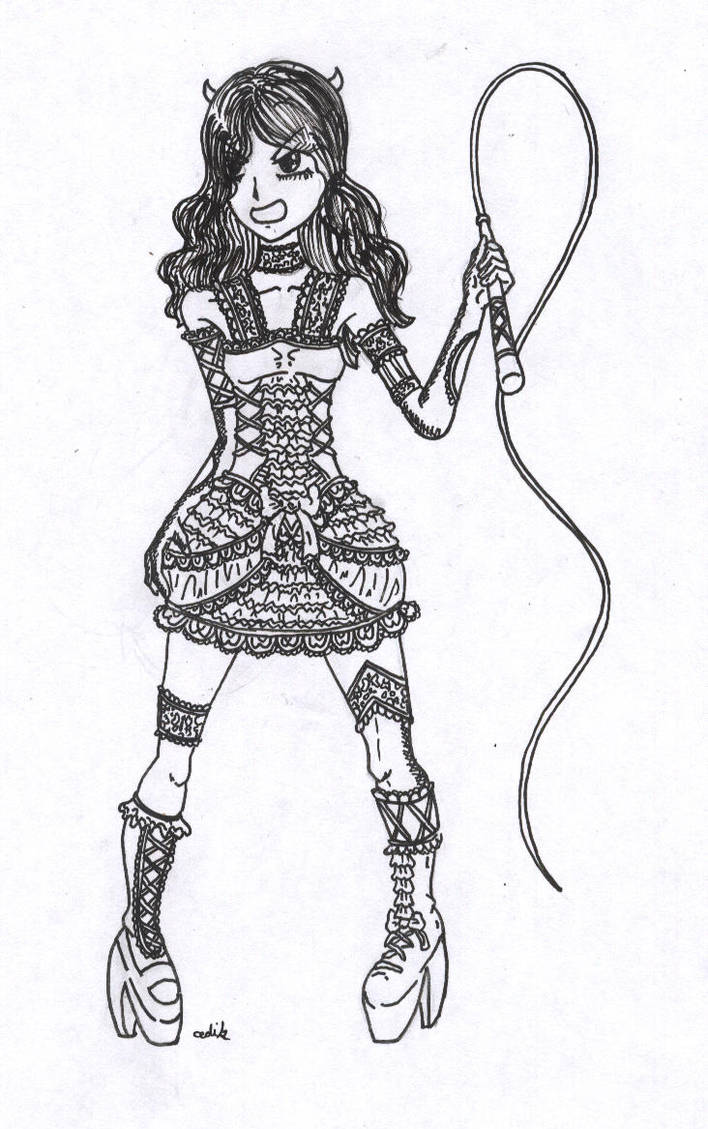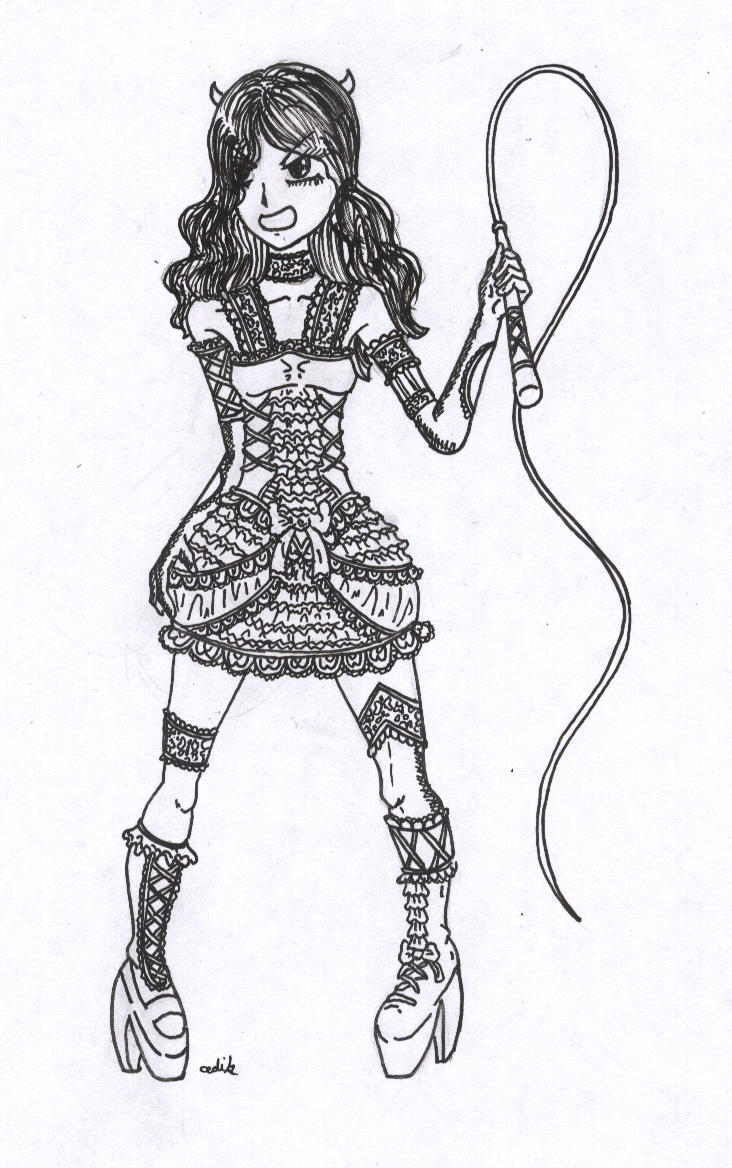 a super detailed, demon girl lolita ^^ cool

Reply

What´s a loli? It looks rather japanese, but I may be mistaken. (forgive me, but sometimes my lack of "pop-culture-knowledge" is astonishing!

)
Reply

Lol, no problem

)
Well, I'm not a loli expert neither, but the person for whom I drew this loves them.
As far as I understood, they're basically small flat-chested girls, not necessarily young.

Reply

Reply

Uuu kinky.

Reply