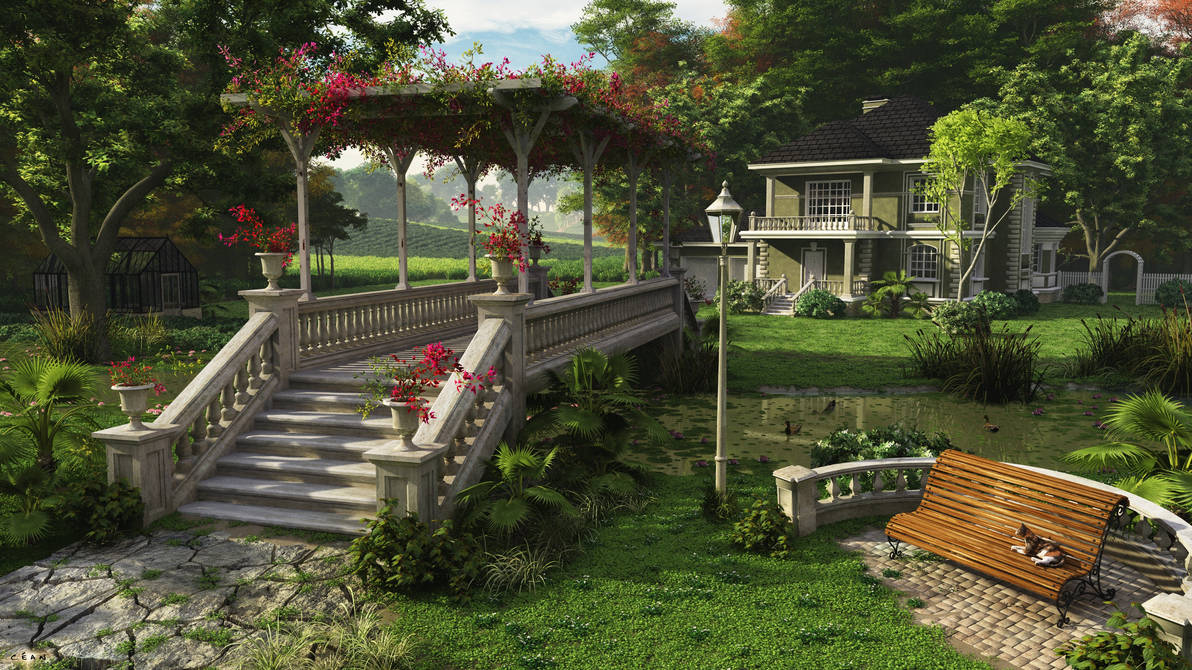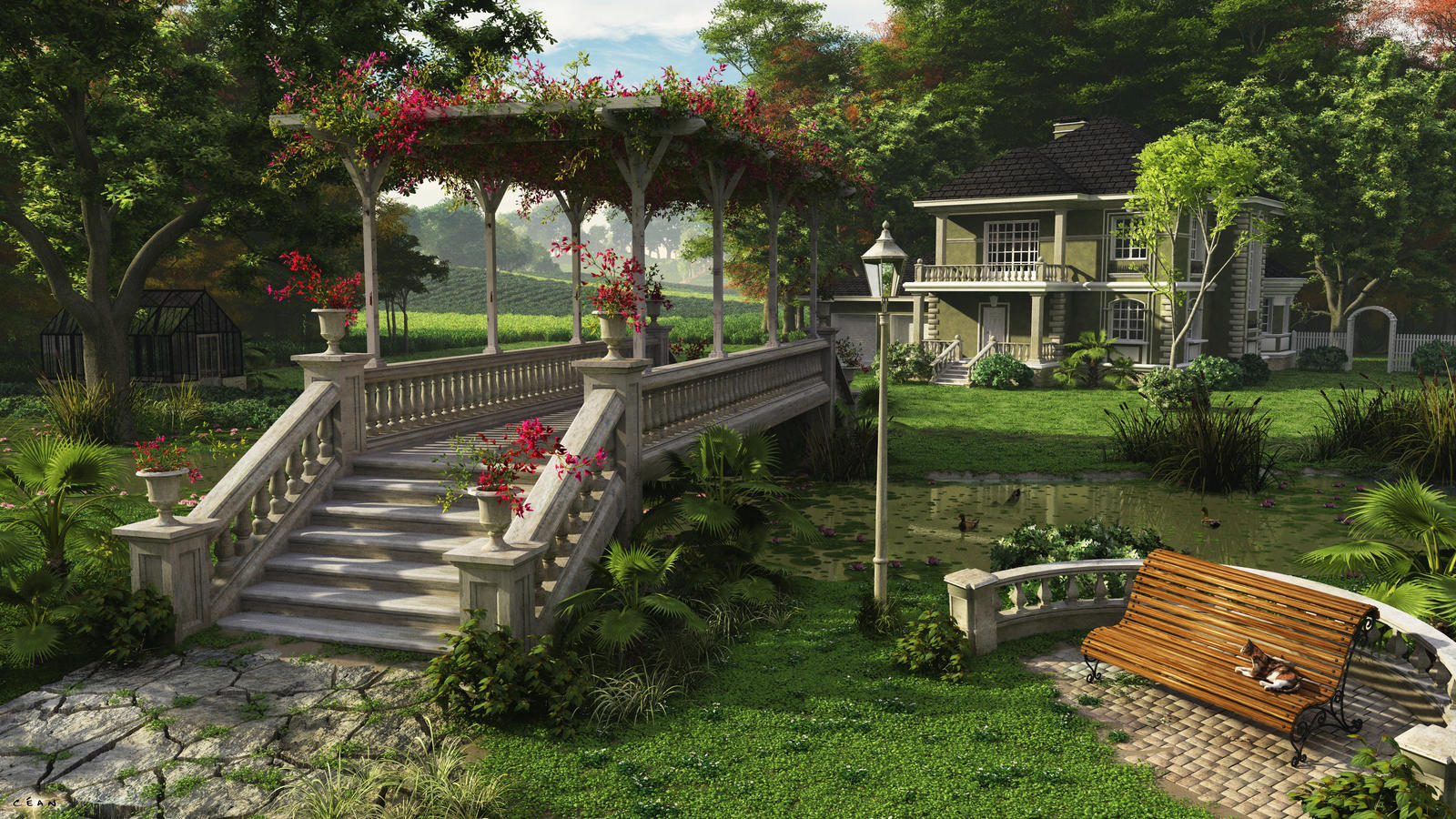 I wanted to try out some of the new Plant Factory plants that I bought recently so I created this scene test them out.

Model Credits: Park Bench by Hrk on Blenderswap, Bridge with Canopy by Mark Goodrich on the Vue Facebook group.
© Cean Herzfield. All rights reserved.

Reply

What a tranquil and relaxing haven. The entire image pulls you in and instantly says "home" The flowers are indeed exquisite. Well done, and best of luck on your future endeavors.
Reply

Wonderfully beautiful!

Reply

Very nice! As I said before. Give me a call. I want to move in

Reply
Very nicely put together!

Reply

Gorgeous. in every aspect.
Reply

amazing!!

Reply

Reply