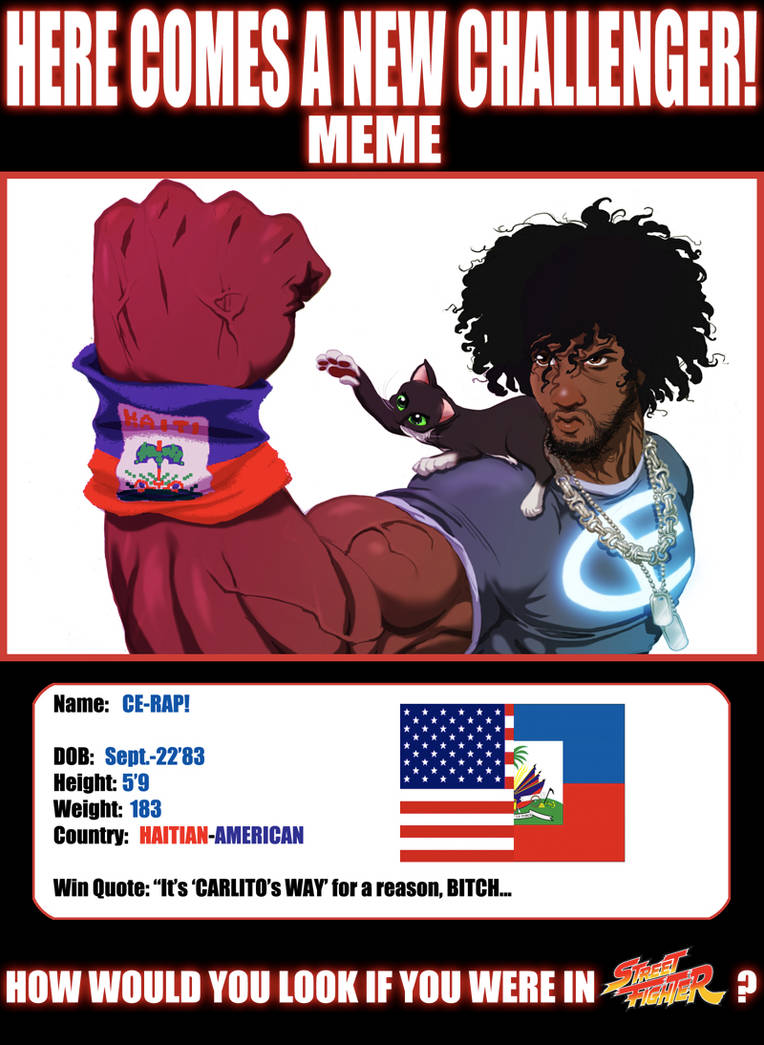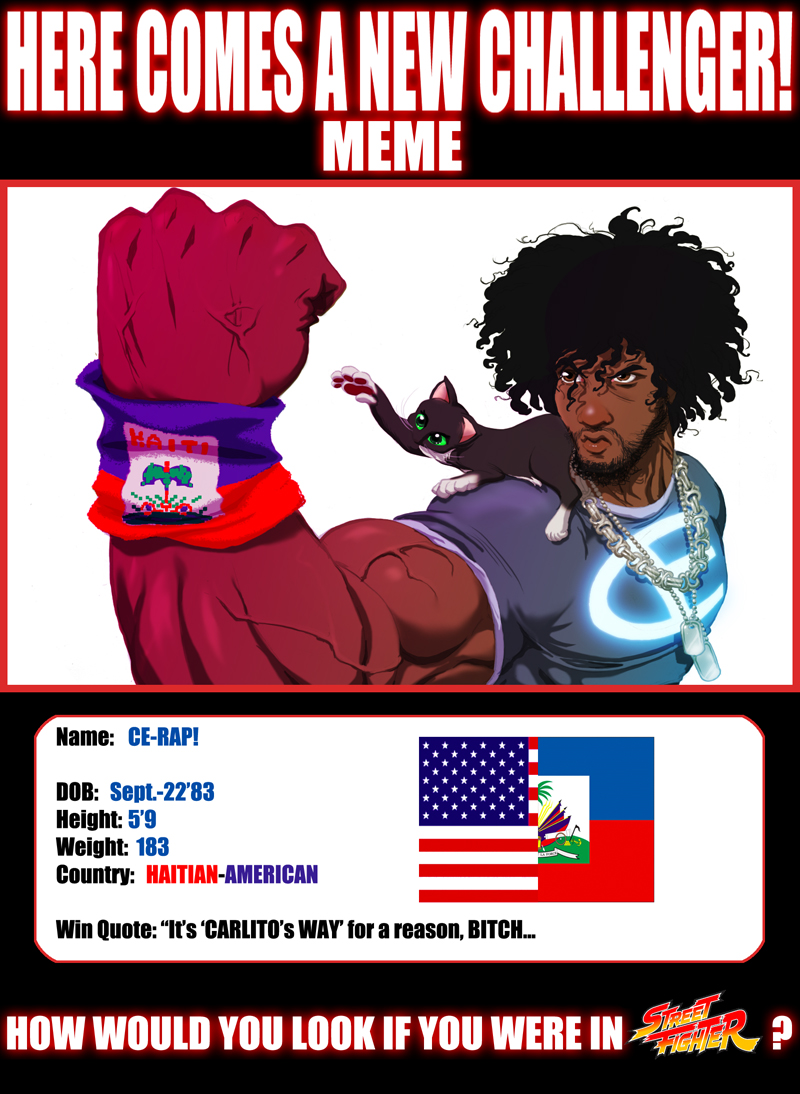 Watch
OOOOOOOOOOOOOOO-tay!
First deviation I'm upping that is from THIS year.
Aside from that Megaman tease from yesterday, but I can't show that piece just yet.
Anyway---I've never joined in these 'memes.' There have been some good ones, but for obvious reasons, I couldn't do 'em. So when I found this the other week, I new i had an excuse to FINALLY do one.
There are quite a few of these around for those who wanna see some other renditions. Looking at the wide variety---this could actually shape up to be a fun fighting game

This would be my Player 1 character. The stage would be in Haiti. The wristband is real--i wear it everyday. And on my shoulder is BIJOUX
She's one the annoying ass cats that I've had the "pleasure" of babysitting for the last couple of months
*sigh* pleasure, my ass. Still, she can be pretty funny sometimes.
--I'm totally gonna do another one in like....like now

and here it is:
brought to you by:

's meme