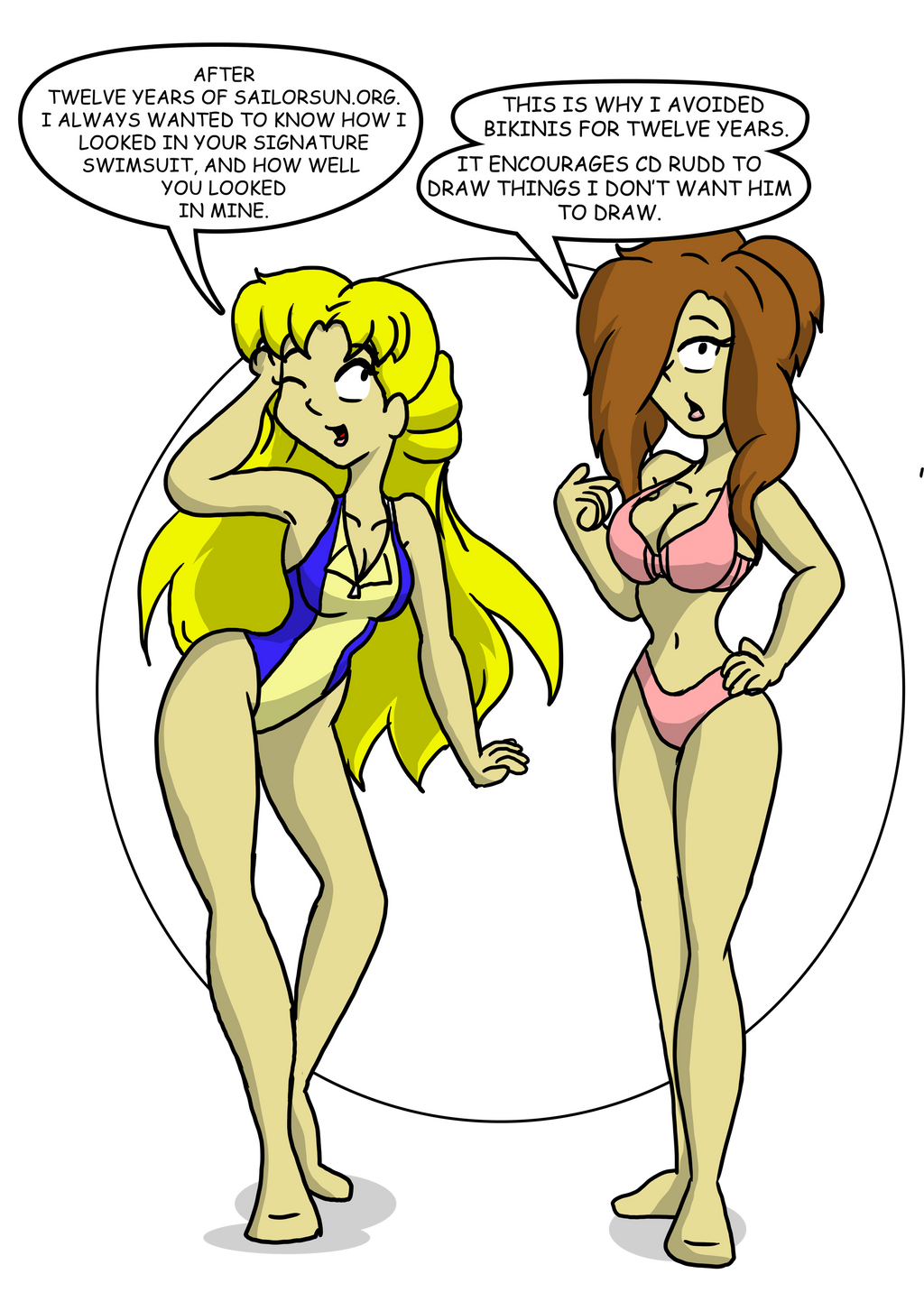 Watch
It's true... This all started cause some fans wanted to see how Bay looked like in a Bikini. (Even though she has worn a bikini in the comic once before)
I've also been wanting to draw Honey in Bay's signature swimsuit and Bay in Honey's signature suit (Though Honey's wardrobe does have a bit of variety, so signature might be a loose term in Honey's case).
I did attempt this once long ago (before Honey had her pink bikini swimsuit) in a filler,
sailorsun.org/?comic=05162008
. But The suits were kept the original wear's size.
This time I figured I'd draw it again with proper fitting suits.