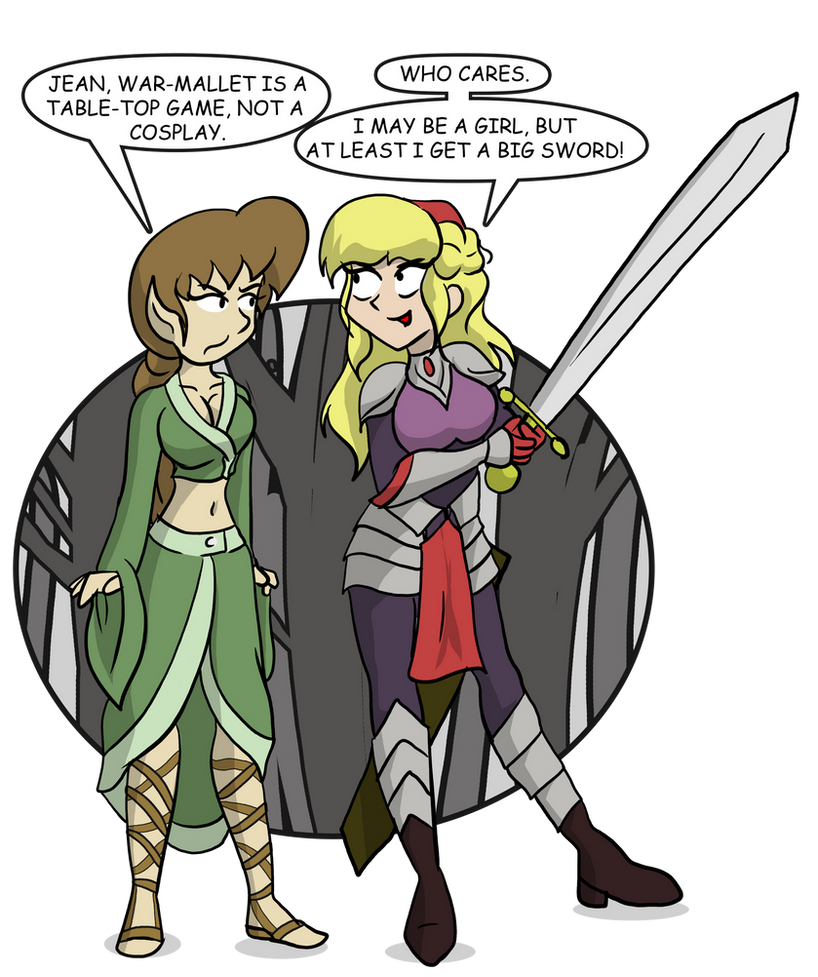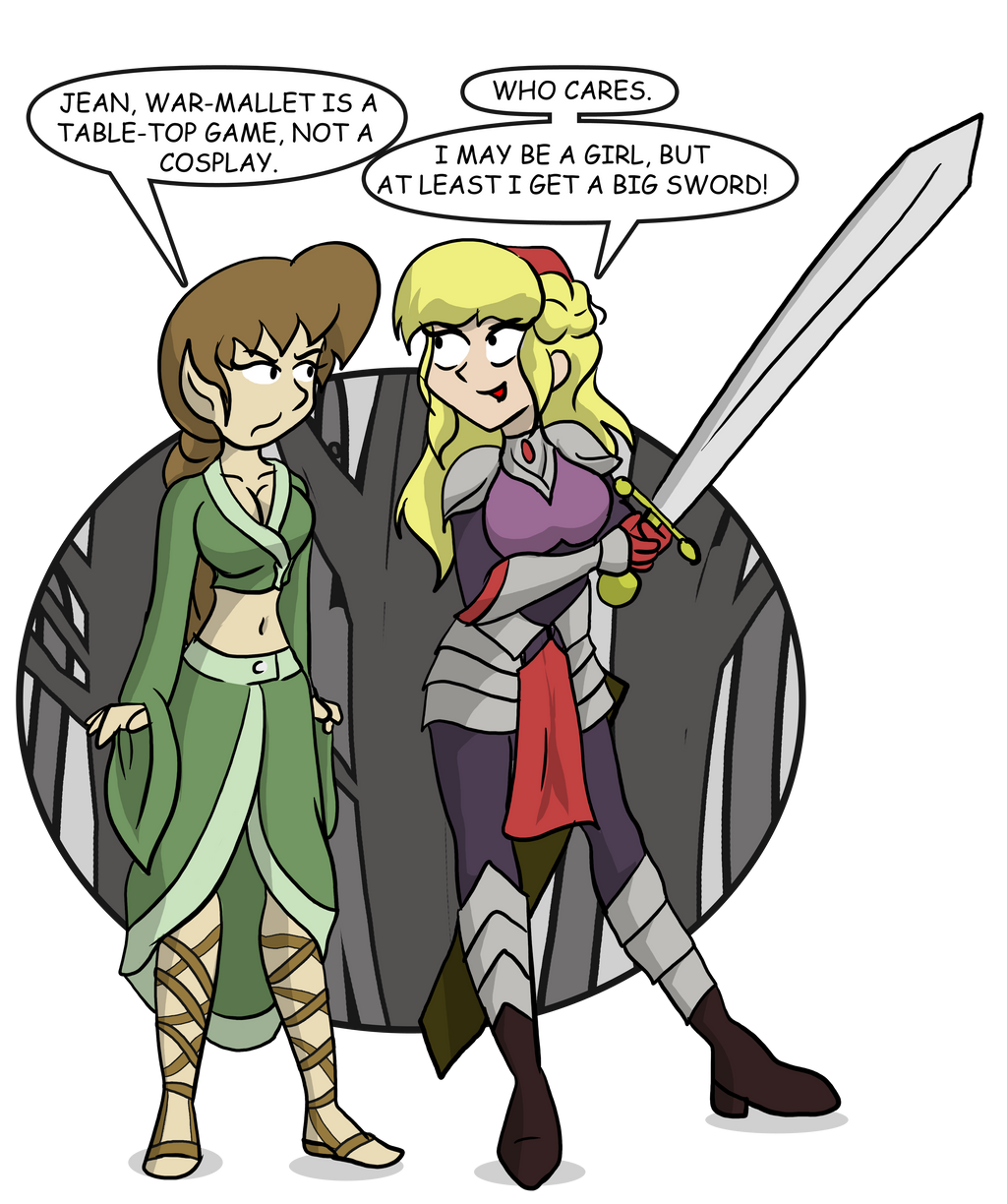 Watch
Jean may not understand how a table-top MMO works.
But if she has a big sword, who the <Bleep> cares?
Another drawing from the July 8th Stream.


Reply

Loving Jean's hair down like that.
Reply

Sometimes you have to switch up the style.
Reply

Agreed, but is there a reason she never ditches the red
pillbox of a hat? I mean the braids and bangs are enough to
let us know it's her.
Reply

Reply

I was actually working out a full War Mallet game just before I was removed from the webcomic. I wonder how well it would have sold?
Reply

Nothing stopping you from developing the game.
Expectually with Bach-mann vanishing.

Reply

I didn't see the point since he was going in his own, insane direction. I was going to tie it in with the comic. Try to get interest, and sell it at game stores and at cons. It was going to be a combination Heroclix and Magic game.
As for Vik vanishing, I was totally not surprised that happened. He has a history of getting bored with projects and dropping them. He has shown me dozens of ideas for comics he's had. All of them had a few pages before he gave up on them. It's too bad, but not unexpected.

Reply

Big swords rule.

Reply