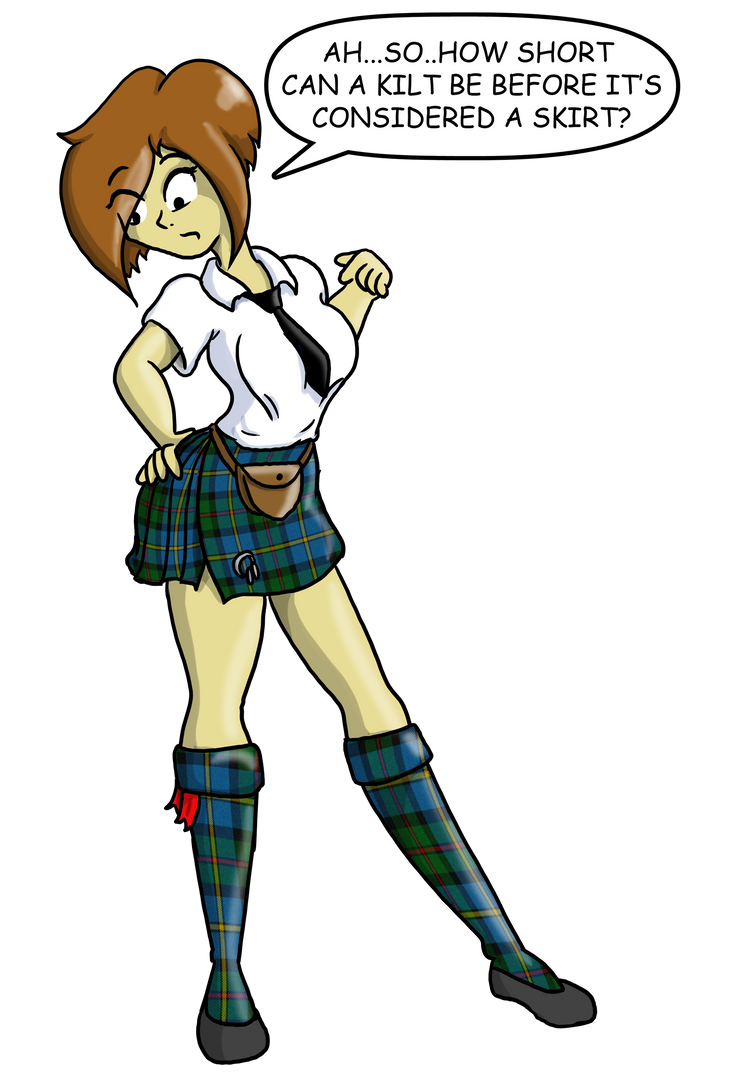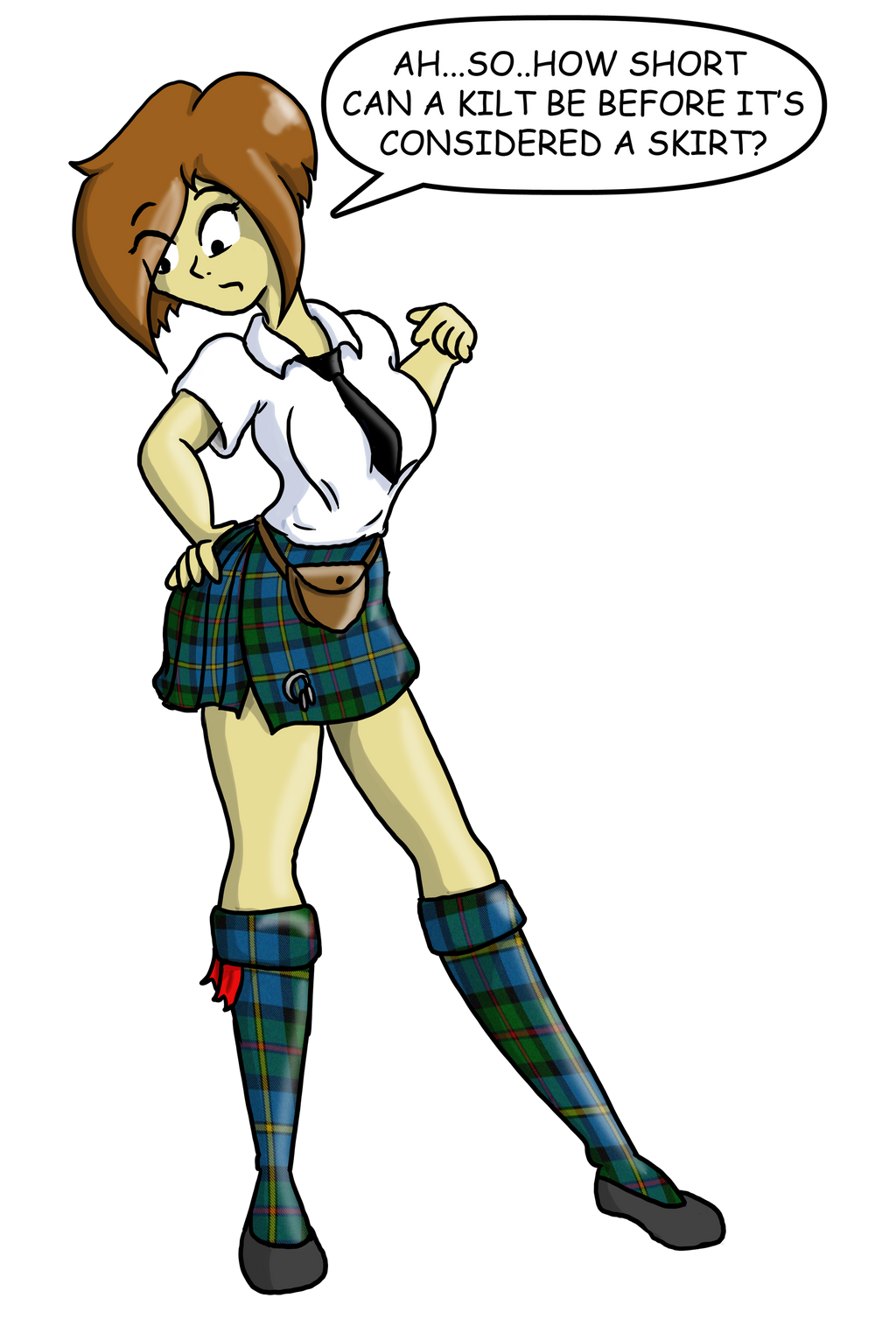 Watch
I little know fact, when I started planning SailorSun.org, I drew some test comics with Bay and Honey and posted them on the 910CMX (back then it was the WOTCH) forums to get reader feedback.
It was a bit of a test run.
I thought I'd redraw Bay (Or at that time Brad?) 'comic' which was her wearing her short skirt/kilt, and asking the question.
I still don't know the answer.

Reply

It's got to be long enough to cover everything, if it's a kilt; Scotsmen don't wear anything under them. I know because (1) I've Scots ancestry and (2) my great-grandmother looked! (She was surprised; so was the man she inspected.)
Reply

Reply

Reply

huh?

I'm going to assume that doesn't mean, what I think it means.
Reply

Scratch it. I knew what ya meant, and I think I know why.
And I'll let ya know, if you clue of my personal background...

Well, what can I expect from ignorance.
Reply

Nothing to do with length; it's a skirt if it's on a girl and a kilt if it's on a dude. Alternatively, a kilt is just a skirt being worn by someone you don't want to claim is wearing a skirt.
Reply

A kilt is always a kilt, ya daft badger!
Reply

You could try Google...
Here is a forum thread you might find interesting, something I found in a QUICK Google search.

www.kiltsrock.com/forum/topic/…
Reply

I wasn't really looking for an answer anymore. Just re-drawing an old pic.
Thanks for linking though.
Reply

If it's short enough that you have to worry about people seeing her undergarments or lack thereof, then it's a skirt.
If you aren't worried at all even though you know that people will see a lack of undergarments, then it's a kilt.

Reply

An intriguing question. The world may never know.
Reply

took 8 years for a nose to be added via plastic sergry
Reply

It may have more to do with who is wearing it, I suspect. (The traditional "great kilt" is more of a big cloth you wrap around both waist and body. The "wee kilt" is the one most people think of these days.)
Reply

I'd guess when it stops covering the hips
Reply