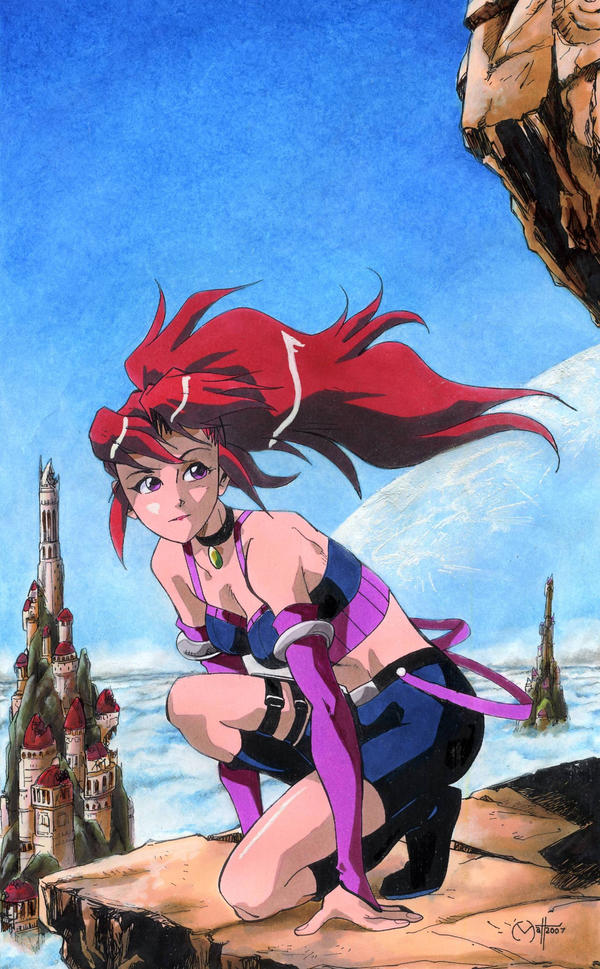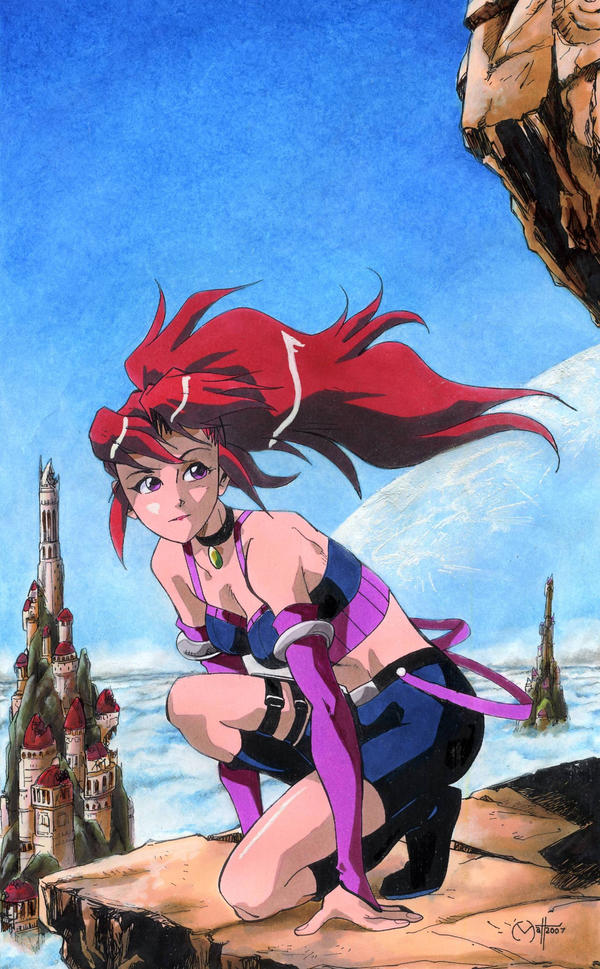 Watch
this illustration took me aWHILE. my fingers are still bleeding from the use of colored pencils.anyhow...here's ~
TokyoLynn
character, Sulia Valentine.i liked her design so i decided to draw her.i hope Tokyo likes it.
of course,i colored the figure and buildings with prismacolor markers--
as for the rest...prismacolor pencils..some pastels...some watercolors..my fingers are bleeding again just thinking about it.
i'm pretty sure i'll be drawing something like this again--i just need a lot of band-aids on standby.