Learn more about CC in english and german!

DOWNLOAD, POST and SHARE these INFOGRAPHICS everywhere! (CC-BY-SA)



Martin Mißfeldt
Share the infographic below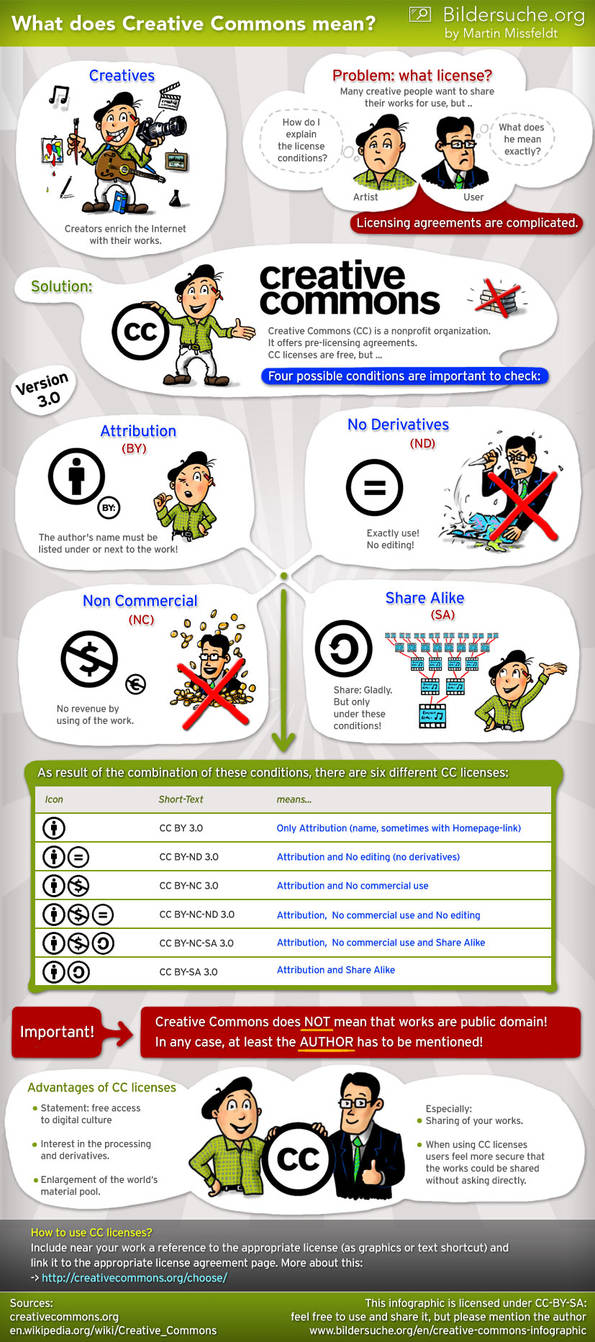 Infografik: "Creative Commons - Was ist und bedeutet das?" (von Martin Mißfeldt / Bildersuche.org).

Diese Infografik darf gerne geteilt / verbloggt werden (CC-BY-SA).
Über eine Verlinkung dieser Seite würde ich mich freuen.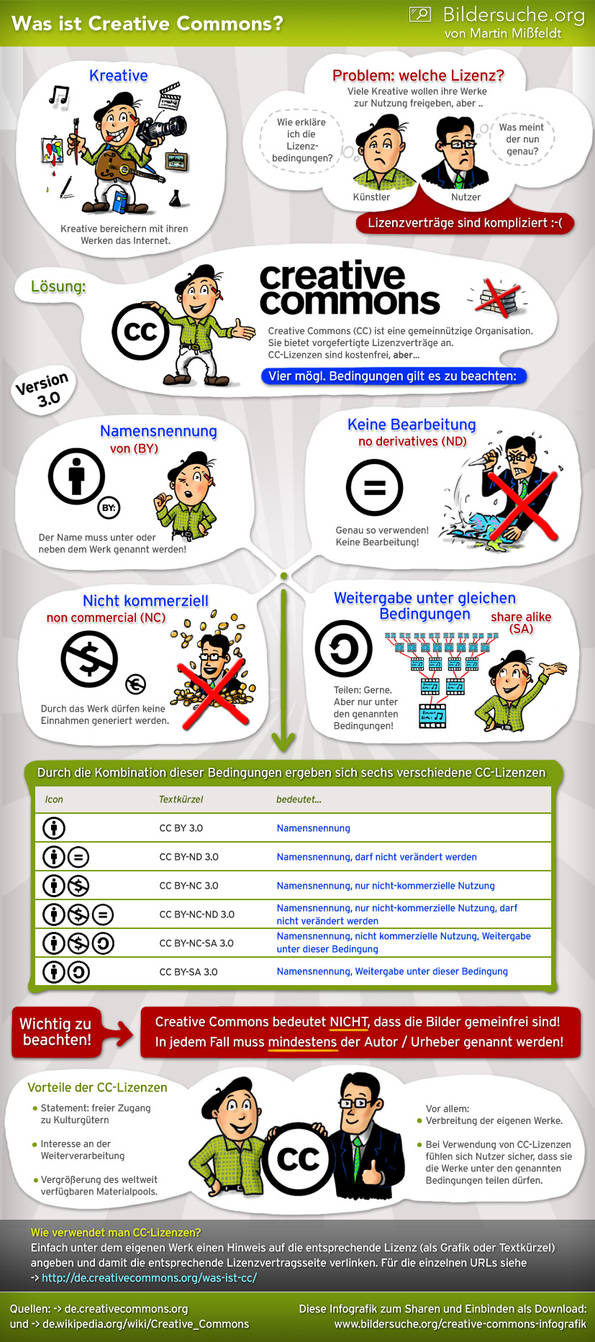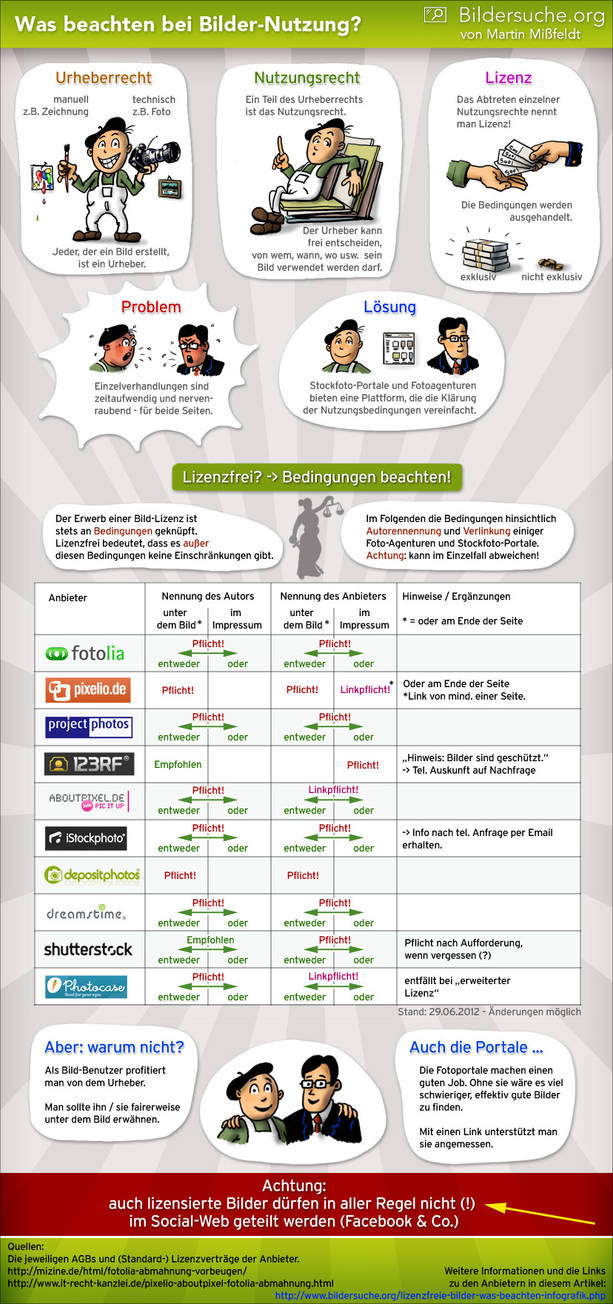 Hinweise zur Infografik
"Natürlich ist das Ganze etwas vereinfacht dargestellt.
Man sollte bedenken, dass es zu Änderungen bei einzelnen Anbieter kommen kann.
Außerdem wurde stets die "Standard-Lizenz" geprüft.
Bei einigen Anbietern gelten bei "erweiterten Lizenzen" andere Regeln.
In jedem Fall gilt - egal, ob vorgeschrieben oder freigestellt:
Nennung des Autoren sollte zum guten Ton gehören.

Verlinkung des Fotoportals im Impressum schadet nicht, auch das sollte zum guten Ton gehören.

In praktisch keiner Lizenz-Bestimmung ist die Nutzung der Bilder in Social-Media-Diensten wie faceBook, Pinterest oder Google+ gestattet. Anders herum: man darf lizensierte Bilder nicht im Social Web benutzen.
Bilder sind kein Freiwild, die man einfach so herunterladen oder einbinden darf."

Kostenlos bedeutet nicht Verzicht auf Urheberrechte.
"Das Urheberrecht ist ein (in Deutschland) unveräußerliches Recht am eigenen Bildwerk.
Wenn man ein Bild malt oder zeichnet, dann ist man der Urheber dieses Bildes.
Dabei spielt es keine Rolle, in welcher Technik ein Bild erstellt wurde.
Ebenso verhält es sich bei Fotografien. Wer ein Bild erstellt, ist der Urheber dieses Bildes.
www.tagseoblog.de/urheberrecht…
Autor: Martin Mißfeldt