By downloading CD-STOCK images you agree to be bound by the terms of this agreement.

If you do not agree with these terms, you are not allowed to download.


My stocks are for active Deviant Members Only!
Which means you must have an Art Gallery with your artwork here on DeviantArt.
You are required to CREDIT me, linking back to my account via my avatar or username
FAQ #81: How can I create links to other deviants, deviations, or websites?
Don't forget that DA requires you to credit all stock and resources you use in your work.


Credit me. Link back. Notify me of use
I always love to see my stock-images and textures used in your finished product & I want to +fav your work.

Leave me a comment on my page or on the stock used with a link to your work



Do NOT steal CD-STOCK images and do NOT claim them as your own
No wallpapers with my stock!
You may use CD-STOCK photos for YOUR ART ONLY.

Do NOT upload my raw stock anywhere


CD-STOCK images and textures may NOT be shared, redistributed online or otherwise, or re-sold 'as-is'.
This includes reposting it in websites like pinterest, tumblr, flickr, facebook, desktop nexus, wallpapers.com., photobucket, myspace, blogs, etc.

Redistribution is strictly prohibited

and especially so if you are trying to make money with something you have not created yourself.


Do NOT submit CD-STOCK images under Photography Category

All stock photos on this account belong to me.

You may use CD-STOCK stock images for prints but not as a photography itself.

CD-STOCK photos are copyrighted.

Do NOT use CD-STOCK images with celebrity or copyrighted images
Celebrity images are not stock and GOOGLE is NOT a valid stock resource.

Do NOT use CD-STOCK images to make other stock
No brushes, no pre-cut /png images, no premade backgrounds, no photoshop actions, etc.

You cannot post them as if they were your own on other websites,
you cannot redistribute them in Stock Packs & you cannot redistribute them via a layer in a PSD file.


Do NOT use CD-STOCK photos if you're only going to do minor changes
like changing hue/saturation, texture overlay, or only put a border around the picture, etc.
My pictures can not be published in their original form.
You would have to edit, draw, paint or do your work in photoshop, in an artistic kind of manner.
Create something new


You may post YOUR artwork on any website you like
providing clear CREDIT for stock is given underneath the artwork, with a link back to my gallery.



You may NOT use CD-STOCK images :
for pornographic, unlawful or other immoral purposes.
for spreading hate or discrimination, or to defame or victimize societies of people,
or cultures around the world.
My stock is NOT to be used in any deviation that is a hate work against women,
or against any human being, race, sexual orientation or cultural differences.



My stock can be used for personal and commercial projects
but it cannot be redistributed as stock.
Always inform me about commercial use.

Feel free to sell YOUR work containing my stock.
It's your hard work and creativity; you deserve the right to sell it.

If you cannot follow the TOU (including notifying me via note or comment), don't use CD-STOCK images.
Almost all of CD-STOCK resources are free for personal and commercial use.
I put a lot of time and energy into creating them.
Please support CD-STOCK by making a donation

Be creative & have fun

If you have any questions, please don't hesitate to get in touch.

ARTISTS DISCLAIMER
All the materials in CD-STOCK Gallery may not be reproduced, copied, tubed, published, transmitted
or uploaded in any way or form without my prior written permission.
TIPS & ADVICE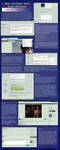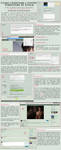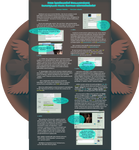 WAS BEDEUTET "CREDIT" geben?
- Nennung der Quelle und des Urhebers

Wenn Ihr ein Stockbild nutzt, müsst ihr den Autoren angeben.
Wer euch kostenlos Bilder zur Verfügung stellt, sollte auch gewürdigt werden.
Das genutzte Bild immer verlinken.
Dies gilt auch für Fotos, an denen du Lizenzen erworben hast oder die unter der Creative-Commons-Lizenz stehen.
Fehlt dieser Verweis, kann dies einen Grund für eine Abmahnung darstellen.

Vor allem Fotos, die kostenfrei für die kommerzielle Nutzung angeboten werden,
fordern die Quellenangabe des Fotografen bei der Veröffentlichung.
Der Name des Autors (Fotografen) muss direkt unter dem Bild genannt werden
(und/oder der Name des jeweiligen Anbieters).

Informiere dich immer über die Nutzungs- und Lizenzbedingungen.
Manche Fotos sind für kommerzielle Nutzung oder in hoher Auflösung kostenpflichtig.
Oder die Nutzung ist kostenlos, aber im Gegenzug muss der Fotograf genannt werden.

Das Kopieren und Verwenden von Bildern aus der Google-Bildersuche ist nicht erlaubt.


"The world becomes fresh and hopeful and new, when we create."
- Lynda Lehmann

This Journal Skin was designed by
Night-Beast

Hello! Would be okay to use one of your stock images as a background on a profile sheet? It's meant to be for a roleplaying group, which means every member that will draw their character will be using said profile sheet (something like this
Prototipo Ficha Copia
, picture an image in the background) and they will upload it to their gallery. Of course I would credit you on the blank sheet.
Just wondered if that kind of use would be okay

I hope I explained myself correctly!